On 27 January 2021, Livestock Improvement Corporation (NZX:LIC) posted its half-year financial results for 6 months ended 30 November 2020. The result showed strong performance of the cooperative with enhanced revenue and underlying earnings.
Some of the highlights of the Group's financials for the half-year 2020-21 included the following:
Net profit was up 10.4% in 1H21, majorly due to the solid growth in sales of LIC's premium artificial breeding options and animal health and diagnostics testing amid increased investment.
LIC's total revenue for the period was $169.7 million, up 3.8% from the same period in 2019.
The Group recorded EBITDA of $60 million in 1H21, an increase of 2.7% compared to the same period in 2019.
LIC recorded $414 million in total assets in the period, down from $425 million during the same period in 2019, due to a decline in the valuation of the Bull team in H2 of 2019.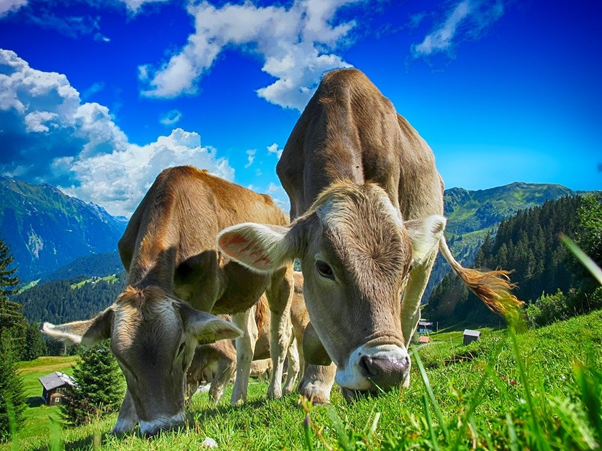 Cash flows from operations were recorded at $10.8 million in 1H21, down from $15.8 million on pcp due to differences in timing of tax payments and customer receipts.
Continued investment in genomic science
The primary highlight of the half-year result was the increasing confidence of farmers in the genomic selection of LIC. About 1.4 million inseminations were done from genomic sires in 2020, significantly more than below-400,000 inseminations done in 2017.
Murray King LIC Board Chair stated that the Group had been investing in areas such as genetics and R&D and the MINDA® farm management software due to its importance to LIC's farmer investors and their businesses.
The investment is being made in the areas where the Group possesses unique abilities to increase the value generated for customers from their livestock and products.
He also stated that R&D and innovation centered on herd sustainability, while health and efficiency had been going on through the HoofPrint Index. This new tool offers farmers exact perceptions of bulls born since 1 January 2009 who have the ability to breed progeny for dairy herds with a lighter environmental footprint
AgCelerator™ fund was also created to grow and scale innovations of value to the dairy industry. The first 2 investments that were made through the fund was Trackback, Auckland-based blockchain agriculture solution, and Mastaplex, Dunedin-based mastitis detection company.
Outlook ahead
The Group plans to continue to emphasise a sharper and stronger focus on investment in places where LIC is best positioned to generate demand, and evolve and produce beneficial outcomes for its clients.
LIC expects underlying earnings (NPAT excluding bull valuation change) to be between $19-23 million at the end of the year, given that there is no major climate occurrence or milk price drop between now and then, or any substantial influence from M. bovis or coronavirus.
On 27 January, LIC was trading at $0.84, up 3.7% from its last trade.
(NOTE: Currency is reported in NZ Dollar unless stated otherwise)