Highlights

Fonterra has risen its farmgate milk prices to NZ$8.90 per kgMS.
The move was undertaken to adjust the continued demand for NZ dairy in relation to its supply.
Fonterra Co-operative Group Limited (NZX:FCG), the globally acclaimed dairy group, has raised its Farmgate Milk Price.
Related Read: New Zealand's Dairy Sector fuels the Country's Economic growth
Based in Auckland, the Group is the largest dairy exporter across the globe, with offices in more than 40 countries.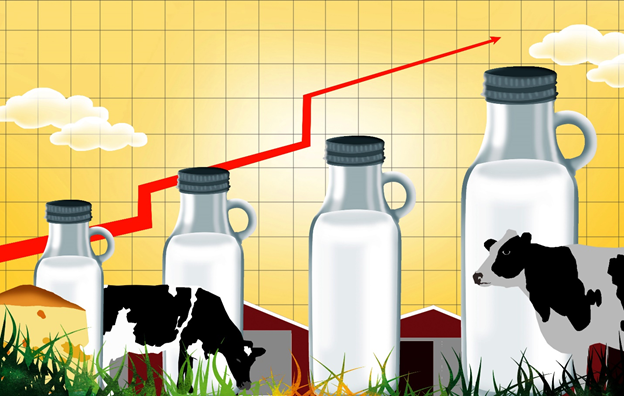 Source: Copyright © 2021 Kalkine Media
FCG witnesses more demand and lesser supply of NZ dairy products
FCG has increased its farmgate milk prices for 2021-22 from NZ$7.90 - NZ$8.90 per kgMS as well as narrowed the forecasts of the same by NZ$7.25 - NZ$8.75 per kgMS.
Miles Hurrell, Fonterra's CEO states the move has been taken owing to the continued demand for New Zealand dairy in comparison to its supply.
Now the mid-point range at which the farmers are being paid off has risen from NZ$8.00 per kgMS to NZ$8.40 per kgMS, which is the highest farmgate milk prices being paid by the Group.
As a result, the Group would witness nearly NZ$13 billion flow via milk price payments this season into NZ.
Do Read: Fonterra (NZX:FCG): Is it an NZ company? Why is it a Co-operative?
The global demand for milk has remained stable, while the milk supply is anticipated to be at below-average levels due to the lower US production, mainly on account of higher feed costs.
Hence, with the current demand and supply dynamics, Fonterra maintains its 2021/22 earnings guidance to be between 25-40 cents per share.
However, the demand could be affected by several factors, like impacts of COVID-19 on global markets, increased inflationary pressure, change in exchange rates, NZ weather conditions, etc.
At the time of writing, Fonterra Co-operative Group was down by 1.94% at NZ$3.040, on 26 October.
Bottom Line
Fonterra Co-operative Group continues to focus on its milk, being a leader in sustainability, as well as in dairy innovation and science.