Highlights

FY21 results have revealed that the AIA performance was adversely affected due to the COVID-19 pandemic
With prevailing uncertainty around the pandemic, the Company does not expect a turnaround soon.
Meanwhile, it continues to focus on improving its infrastructure and retail segments.
Auckland International Airport (NZX:AIA; ASX:AIA) is one of the main airports of New Zealand. Its FY21 results announced on 19 August 2021 showed that it had been the worst year for the Company since 1972 with the lowest number of international travelers. Due to COVID-19-related restrictions, most of the business segments of AIA were impacted adversely.
Also Read: Five NZX travel stocks to look at amid border closure and paused travel bubble
AIA's total domestic and international travel was down 58% in FY21 versus pcp. International traffic was very low with only 0.6 million international passengers for the year ended 30 June 2021, down by 93% over pcp. Even though the domestic travel recovered in 2021, the numbers were still down by 17% over the previous year.
Do Read: AIA, AIR Shares Move up As Quarantine-Free Trans-Tasman Travel Begins
The Company's revenues were down by more than 50% to NZ$281.1 million. Its EBIT was down by 34.1% to NZ$171.5 million. Profit after tax was up 139.4% to $464.2 million, but underlying profit declined by NZ$230 million, showing a loss of 41.8 million.
However, one silver lining was the property investment division which continued to perform strongly with occupancy being 99% despite COVID-19. The rent roll increased by 12.5% to NZ$117 million and even the portfolio grew by 29%.
Related Article: How would a strong NZ dollar impact these 10 NZX stocks?
AIA announces recovery strategy
It has a three-pronged strategy: Respond, Recover, and Accelerate. Adrian Littlewood, CEO of AIA, spelt out the strategy by saying that cost control and reset of business would likely reflect in the operating environment. Besides, it would focus on repaying the NZ$425-million US placement borrowings, this is something that would place AIA in a better financial position.
With a better cash-flow situation, AIA plans to invest in infrastructure.
Infrastructure development plans afoot
The plans that AIA has already begun are to deliver over NZ$2 billion of aeronautical projects of pre-COVID times, which include NZ$26 million in runway upgrades and NZ$69 million in road upgrades.
Must read: Auckland Airport announces plans to integrate domestic and international terminals
The most significant infrastructure plan, however, is to create a new domestic hub and merge it with the international terminal to provide customers better experience. This will connect all NZ domestic destinations to many international connections.
Unveils plans to develop outlet fashion centre
On 19 August, it also announced plans to develop a new fashion outlet centre for travelers. This it is estimated that it would generate 500 more new jobs across 100 stores. General Manager, Property and Commercial at AIA, Mark Thomson, said that that would bridge the gap in the market for a purpose-built fashion centre. He said AIA had been exploring the idea for several years.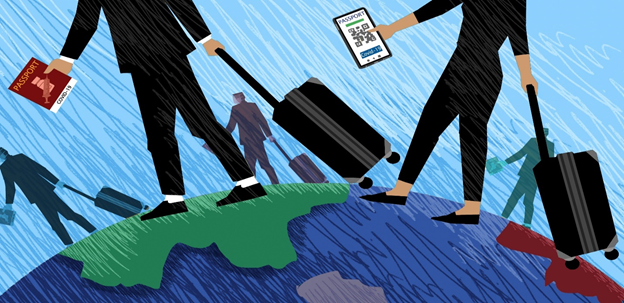 Image Source: © 2021 Kalkine Media
Another focus area for 2021 will be sustainability goals and strategy. AIA has already set on the path to reach Net Zero Carbon emissions by 2030, including transitioning away from natural gas at the terminal.
Also Read:
Road Ahead
Auckland Airport expects the full recovery to take longer as compared to the projections by IATA. Since the financial performance of the Company is directly linked to the passenger volumes, the recovery will depend on the return of international and domestic passengers. With vaccination rollout programmes, there is hope of the global aviation market rebuilding in 2022.
However, due to uncertainty, the Company did not provide any guidance for FY22 and also did not pay a final dividend to its shareholders.
On 20 August, AIA stock was down by 0.14% at NZ$7.060, at the time of writing.