Highlights
ANZ Bank declares its half-year results today
It reports 1% increase in its profits over pcp despite a headwind of rising interest rates
Westpac to declare its half-year results on 9 May
The banking sector is the backbone of any economy. New Zealand has 27 registered banks with 4 large Australian-owned banks responsible for 85% of bank lending. Month of May is significant as two major banks declare their half-year's financial performance. ANZ Bank declared its results today and Westpac is expected to declare on 9 May.
While the Banks have done well despite the headwinds of rising interest rates, geopolitical tensions and supply chain disruptions, it remains to be seen how the new regulatory changes by the government will influence their results in future. In his pre-Budget speech on Tuesday, the finance minister, Grant Robertson stressed the need to have a borrowing limit. He said this was necessary to recover from the pandemic and the economic shocks caused by the ongoing Russia-Ukraine war.
Against this background let's look at these 2 NZX-listed banking stocks.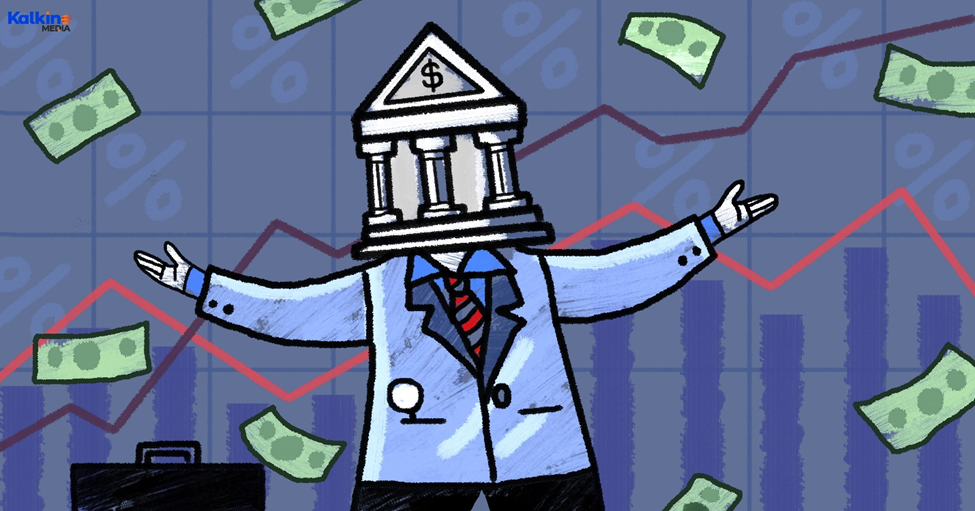 Source: © 2022 Kalkine Media®
Australia and New Zealand Banking Group Limited (NZX:ANZ,ASX:ANZ)
ANZ is the biggest Australian bank that operates in New Zealand. It made a cash profit of NZ$ 968 in the six months till 31 March on the back of the housing market. This signifies a 1% jump in its profits over pcp. Its statutory profit lifted 18 % to NZ$1.06 billion. Revenue was up 6% reflecting lending growth. but expenses were also up 8% due to investments in regulatory compliance projects.
Antonia Watson, the chief executive of ANZ said that it was a robust result that reflected the strength of the housing market despite headwinds in the economy. The business has successfully grown its home loan market share, and carefully overcome the significant regulatory changes over the period, she said.
While the property values have fallen by almost 4.1% since the peak in November, they are still significantly higher, and spring and summertime are the busiest time for the housing market.
Due to this ANZ NZ's market share of home loans increased, from 30.38 in September to 30.66 in March 2022.
Further, ANZ NZ's Funds Management business saw a lot of change in the first half. Significant volatility in markets during the first six months of the year and the transfer of NZ$513 million of The CEO also said that the KiwiSaver default customers in December to newly appointed default providers meant KiwiSaver funds under management dropped overall by NZ$665 million from NZ$19.1 billion to NZ$18.5 billion.
Despite all the change, she said, ANZ NZ is the country's biggest private-sector fund manager and KiwiSaver provider, managing over NZ $37 billion in investments for over 650,000 investors.
It also announced that it will pay its proposed interim dividend in three currencies --Australian Dollars, Pounds Sterling, and New Zealand Dollars.
Also Read: ANZ: WBC: Bank stocks in news as profits soar in last 3 months of 2021
Related Read: Which are top 5 NZX dividend stocks to explore in 2022?
Also Read: Top 15 NZX Stocks by dividend yield for 2022
On 4 May, the stock was trading up by 0.17%, at NZ$29.94, at the time of writing.
Westpac Banking Corporation Limited (NZX:WBC, ASX:WBC)
WBC is also an Australian bank with operations in NZ. The 1Hfy22 half year results are to be announced on 9 May. In its quarterly update delivered recently, it announced an unaudited profit growth of 80% at NZ$1.82 billion. Its net lending activity was up by 0.7% over 1Q22 to New Zealand institutions. In the previous financial year, it also almost showed a significant growth in its profitability with cash earnings up by 105% to NZ$5.4 billion.
On 4 May, the stock was trading up by 0.76% at NZ$26.50, at the time of writing.
Bottom Line: Banking stocks are performing well despite the significant headwinds in the economy. While ANZ performed very well in its 1HFY22 results declared today, WBC is yet to declare its results on 9 May. The uptrend in the banking stocks is on the back of the housing market.