Source: Yuriy K, Shutterstock
Summary

Penny stocks are favourite of investors with risk appetite
The chosen penny stocks are low priced with growth potential
Many of these small cap companies have done well even during COVID-19
Penny stocks cost less than $1 each. They are volatile and risky but could give high returns. As the markets are performing well, investors are developing a risk appetite and looking to invest in small priced, undervalued, but potentially high-growth stocks. The investors bargain hunt for the best buys in penny space.
Let us look at some of the penny stocks that across the sectors have growth potential and highlight their prospects in the month of March.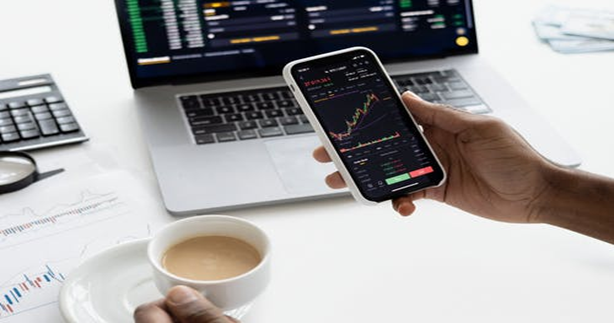 Barramundi Limited (NZX:BRM)
Barramundi Limited is an investment company, which focusses on investing in growing Australian companies and gives the investors a professionally managed portfolio.
The Company is going to record an imputed dividend of 1.580 cents per share on March 4, 2021, and the payment of the dividend will be on March 26. Even though its market capitalisation is NZ$204,973, it delivered a strong performance in the half year of 2021. A net operating profit of NZ$31.6M, over NZ$12.7M in the same period of 2020. Total shareholder return was 52.8%.
The Company is growing as reflected in its better-than-expected performance for 1H21 due to BRM's focus on investing in good companies. It has been giving investors good dividends in spite of COVID-19 conditions and good returns on their investments.
NZ Windfarms Limited (NZX:NWF)
This is a company, which is in green energy space. It operates wind farms and generates electricity from its Te Rere Hau wind farm. This has 92 turbines, which generate enough energy to supply to 16,000 homes.
NWF has enormous growth potential as it is in clean energy space and supports NZ's commitment to clean and green energy. The Company announced a dividend of 0.150 cents per share to be recorded on March 25 and paid in April. It has a rich dividend-paying history. It paid a dividend to its shareholders even in FY2020, which was mostly COVID-19 ridden. Its half-year results were as expected, with EBITDAF of NZ$3.2M over NZ$5M for the whole FY20.
The Company remained resilient from the impact of COVID-19-related disruptions and working on improving all its operations.
On March 1, 2021, the stock was trading up at NZ$0.176, up by 3.53%, at the time of writing this article.
Good Spirits Hospitality Limited (NZX: GSH)
This is a hospitality company, which has well-established operations and good base for the Group to grow from the current levels.
Even though COVID-19 caused disruptions in hospitality industry throughout the world, the Group has managed to overcome the impact. Its growth strategy of acquisitions is strong. Recently, it acquired three venues in Wellington's downtown. This acquisition will strengthen the ongoing operations in the existing outlets. The Group has plans to grow by acquiring properties in strategic locations.
On March1, 2021, the stock was trading up by NZ$2.63% at $0.078.
Allied Farmers Limited (NZX:AFL)
Allied Farmer Limited trades in rural livestock. In its results announcement on February 26, 2021, the Company showed that it had exceeded forecast for net profit of NZ$0.2M to NZ$0.4M to report an increase to NZ$0.531M. The year 2020 was challenging for the Company but due to good strategies and teamwork, the FY2021 has started on a better note.
Rural Services entity, Allied Farmers to procure 50% stake in NZRLMP
FY2021 was a year of challenges, but due to good teamwork and company strategies, FY21 has started on a good note. The Company will now focus on herd sales and hope to show increased profitability. A dividend of 1.2 cents per share fully imputed has also been declared by the Company.
ALSO READ: NZ agricultural commodities books in green, but uncertainty prevails
On March 1, 2021, the stock was trading up by 3.85% at NZ$0.540 at the time of writing this
article.
Cavalier Corporation Limited (NZX: CAV)
CAV is a carpets company, which had a robust first half of 2021. Its stock after trading up for the whole week was down on March 1, 2021. However, the Company has performed well despite the restrictions on selling carpets during COVID-19. CAV launched its new brand called Bremworth and a lifestyle wool collection. In its half-year results announced on February 25, 2021, the Company reported a strong Y-on-Y profitability due to the rise in woolen carpet sales.
Also Read: Cavalier Corporation (NZX:CAV) posts stronger sales than anticipated in HY21, stock up by 4%
The Company has a well-defined strategy with good cash flows for it to grow in the next five years.
Asset Plus Limited (NZX:APL)
This is an infrastructure company operating throughout New Zealand. The stock was trading up almost 3% at NZ$0.355. In its interim results, APL reported a big jump in its NPAT from NZ$2M to NZ$12M. APL also moved ahead with the Munroe Lane Development contract. It has a sound strategy for growth and several initiatives for raising equity, something that can make the investors confident.
MHM is a technology company, which has shown increased profitability in its half-year results.
For the next half year, the Company has robust plans and sees a growth in profitability due to top sale of its two products. The Company plans to grow its footprint as automation is in great demand and increase its product portfolio through research and innovation.
Also Read: Are these NZX 50 listed 3 Technology Stocks- PEB, RAK, MHM the year's biggest movers?
On March 1, 2021, the stock was trading down by 1.49% at NZ$ 0.660 at the time of writing this article.