Source:Ann ,Shutterstock
Summary

Penny Stocks are risky but due to their volatile nature can give good rewards to investors.
They are liked by risk-taking investors.
Some of the Companies in this space have high-growth potential.
Penny Stocks are favourites of investors who like volatility. Penny stocks are attractive not only because they are volatile but also because they are priced really low. Short-term traders can make quick money when the stock goes up as well as when it dips through short-selling
Let's look at some penny stocks that are trading below 50 cents but are highly volatile.
Asset Plus Limited (NZX:APL)

APL is an infrastructure company that was trading in green, up 1.47% at NZ$0.345, at the time of writing this article. Despite COVID-19-induced restriction, the Company has performed well in the last year. Its profit jumped to NZ$12M from NZ$2M over the last year. Cash-raise initiative has made APL strong with operational funds. For the future, it plans to focus on increasing its portfolio and raise more capital to develop new projects and complete old ones.
ArborGen Holdings Limited ( NZX:ARB)

ARB is another company that has growth potential. Its stock was in green, up by 1.18% and priced at NZ$0.171. The Company has shown a lot of resilience during the COVID-19 pandemic and its half-year performance reflects a 200% rise in operating earnings, and its operating cash flows is also in a good position. ARB has plans to expand to Australasia and diversify into horticulture crops like tea, hop, and blueberries.
Burger Fuel Group Limited (NZX:BFG)

After a tumultuous 2020, BFG expects to grow by opening several stores in multiple locations across NZ under its three brands. Its three brands include -- flagship Burger Fuel, Winner Winner, and Shake Out. These stores have given good revenues to BFG and in the current year, the Company plans to open more stores across NZ. The stock was trading flat at NZ$0.395.
Bliss Technologies Limited (NZX:BLT)
BLT stock was trading 5% down Tuesday, and the price at which it was trading was NZ$0.057. In its earning guidance released in February 2021, BLT showed a growth in both trading revenues and EBITDA. While trading revenue was up 10%, EBIDTA also gained 12% over the previous year.
Also Read: Blis Technologies (NZX:BLT) offer update on performance and earnings guidance
Further, the Company plans investment in new markets and products as its key plank for future growth. Earlier this year, it opened its Bliss Probiotics store in Alibaba's Tmall Global marketplace, which is a cross-border Chinese marketplace.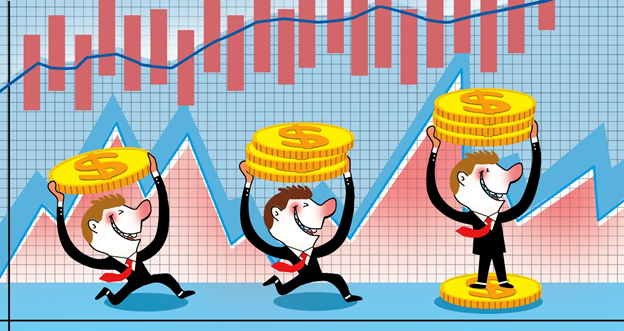 Source: Copyright © 2021 Kalkine Media Pty Ltd
Cooks Global Foods (NZX:CGF)
CGF is a foods and beverage company, which operates across geographies. The stock was trading down by 5% and is currently priced at NZ$0.038. Due to COVID-19, its sales were down by 50% from NZ$3.8M to $1.9 million in the first half of FY20 as compared to the previous corresponding period. However, its sales picked up in the second half due to acquisition of Triple Two Coffee brand in the US in June 2020.
Also Read: How COVID-19 impacted the food prices in NZ and 2 related stocks- BFG, CGF
CGF is hopeful of its prospects in the future. After lockdown was lifted in September, the trading performance of the outlets in the UK and Ireland has been very encouraging.
ALSO READ: Can these NZX-listed penny stocks give large-scale gains in 2021- CBD, BLT, CGF
NZ Windfarms Limited (NZX: NWF)
NWF is a green energy company. Its stock was trading in green Tuesday, up by 0.52% and priced at NZ$0.195. NWF has a growth potential as reflected in its half-year performance, which was on expected lines. Net profit before tax was NZ$3.2M, over NZ$5M, for the whole of FY20. It may be noted that NWF paid a dividend to its shareholders even during COVID-19 times.
Geo Limited (NZX: GEO)
GEO is a technology company, whose stock was trading flat at NZ$0.089. In its 1HFY21 results declared in February, GEO reported an improvement of 91.1% in its EBIDTA to NZ$2.1M. The Company has been stepping up its R&D efforts and has been given a grant by the Australian Government for R&D. It is also planning an ASX listing if it gains solid ground in Australian markets.