Source: Zakharchuk, Shutterstock
The stock prices on the NZX keep on fluctuating due to various announcements on dividends, prices, and other macro-economic developments.
The benchmark S&P/NZX 50 Index was up 0.38% to 12,645.31 points at the time of writing, on 16 April, after dropping 0.9% to 12,636.55 on Thursday.
Trading in renewable energy stocks, Meridian Energy Limited (NZX:MEL) and Contact Energy Limited (NZX:CEN, ASX:CEN) have been volatile due to sell down of shares on 16 April by overseas exchange traded funds, which track a major global clean energy index created by Standard & Poor's.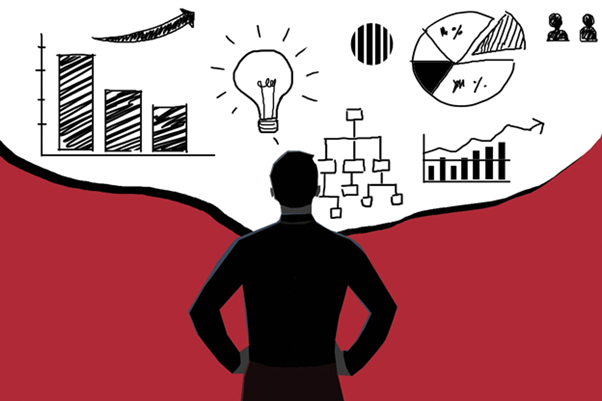 Source: Copyright © 2021 Kalkine Media Pty Ltd
NZX extended trading hours Friday to adapt changes that come from the rebalancing of the S&P Global Clean Energy Index.
NZX witnesses rise and fall in stock prices every day. This information is used by traders and investors to make investment decisions.
Let's have a look at 6 NZX-listed stocks that gained and declined on Friday.
Green Cross Health Limited (NZX:GXH)
In the difficult COVID-19 years, Green Cross Health posted the sales of $277 million for the half-year period ended 30 September 2020.
The company's EBIT and NPAT stood at $17.9 million and $8.8 million, respectively, during the time. However, its net profit fell 11% to $10.9 million, reflecting the coronavirus pandemic's effect on retail revenue.
With the market's uncertainty, GXH is focusing on keeping a stable balance sheet and cash flow, as well as focusing on performance and cost savings.
On 16 April, GXH ended the trading session at $1.07, up 4.9% from its previous close.
Meridian Energy Limited (NZX:MEL)
In February 2021, MEL saw higher retail revenue rates, with monthly gross inflows equaling 54% of the monthly average. The Group expects capex in FY21 to be in the region of $120 million to $130 million, following the announcement of the launch of construction on the Harapaki wind farm.
MEL also announced that Jason Stein, the CEO of Meridian Energy Australia and Powershop Australia, will remain in his role this year.
On 16 April, MEL ended the trading session at $6.05, up 0.83% from its previous close.
Livestock Improvement Corporation Limited (NZX:LIC)
On 30 March, Livestock Group announced the resignation of senior manager Simon O'Connor from the role of GM, Commercial.
LIC witnessed a strong H1, which concluded on November 30, 2020, with a 10.4% rise in net profit. This was due to significant growth in sales of the company's premium artificial breeding options as well as animal welfare and diagnostics testing.
On 16 April, LIC ended the trading session at $1.05, up 2.94% from its previous close.
Geo Limited (NZX:GEO)
Geo Limited announced that it had reached an agreement with Chief Revenue Officer Scott Player, on a long-term incentive and retention plan. The plan includes multi-year equity rewards tied to minimum revenue growth goals.
NZRegCo recently inquired into its share prices. Geo's share price increased from $0.098 on 24 March to $0.125 on 14 April 2021. Subsequently, NZRegCo enquired whether it was complying with the rules and regulations of the Board.
On 16 April, GEO ended the trading session at $0.134, down 2.9% from its previous close.
Blis Technologies Limited (NZX: BLT)
Blis Technologies now has a focus on the D2C e-commerce model with stress on digital marketing, taking into account COVID-19 impact on the foot traffic at retail stores and the boosted online purchasing.
In January 2021, Blis announced the introduction of BLIS PROBIOTICS® on Alibaba's TMall Global marketplace. It also released its numerous brands on Amazon for the Canadian market. It has also launched a new skincare line under the Unconditional Skincare Co name, which will initially be available only on the company's website.
The Group wishes to expand in China and Canada in coming months. It also plans to focus on 3 categories - oral health, skincare, and immunity in the coming financial year.
On 16 April, BLT ended the trading session at $0.067, down 2.9% from its previous close.
NZ Automotive Investments Limited (NZX:NZA)
NZ Automotive got listed on the NZX and issued its Listing profile on 25 February 2021. The Company's long-term approach is to leverage its retail business to develop a diversified automotive group.
Throughout 2020, the Company was proactive in mitigating the impact of COVID-19-related delays and confusion. However, lockdowns are expected to have an effect on FY21 earnings, as the firm will be unable to trade for at least 68 days, or 19% of 2020.
NZA estimates that the NPAT for FY21 will be between $3.3 million and $3.7 million.
On 16 April, NZA ended the trading session at $1.03, down 1.9% from its previous close.
(NOTE: Currency is reported in NZ Dollar unless stated otherwise)