Summary

Net Savings Link is a tech firm that gives solutions to crypto, blockchain and digital asset sectors.
The Group will launch its 100% owned Cryptocurrency Exchange on 9 August 2021.
NSAV signed a Letter of Intent in June to buy a 40% stake in a virtual asset management firm based in Hong-Kong.
Net Savings Link, Inc. (OTC Pink: NSAV), is a prominent cryptocurrency blockchain platform. It aims to create a fully unified technology company that delivers turnkey technical solutions to crypto, blockchain and digital asset segments.
On 19 July, the Group announced that it is on schedule for the launch of its keenly awaited Cryptocurrency Exchange on 9 August, making it the second U.S. publicly listed crypto exchange in the US$2 trillion market after the Coinbase IPO in April.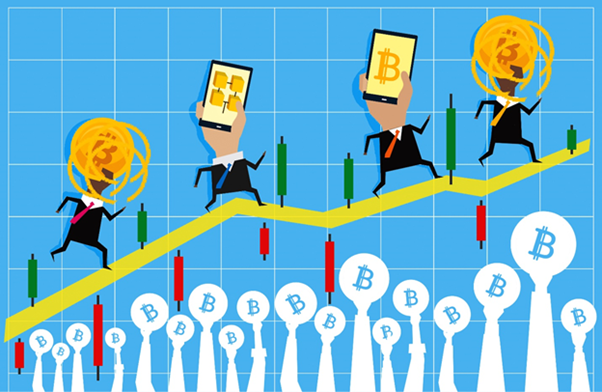 Source: Copyright © 2021 Kalkine Media
The Exchange will be 100% owned by NSAV and will take the brand name as NSAV.
NSAV had declared on 1 July about its intention to establish a fully-regulated crypto exchange as part of its broader vision to construct a fully integrated technology firm. The idea also comes form the company's belief that the crypto market will be served best by licensed and regulated entities.
NSAV aims to capture a big share of Chinese crypto market
The Exchange signifies a significant step ahead for NSAV however it is just one of many triumphs for Mr. Yuen Wong, the NSAV Board of Directors member in charge of the project. He is also the CEO of LABS Group while also serving as a Managing Partner at Bitmart Cryptocurrency Exchange.
ALSO READ: What's driving the crypto rally?
Mr. Wong along with the rest of NSAV's executive team and partners are well-known digital asset and blockchain pioneers.
Given the competence of its management and strategic partners, NSAV management thinks the company may grab a large share of the vast Chinese cryptocurrency industry.
GOOD READ: Which are the five best performing cryptos of 2021?
NSAV's management expressed its thrill in a statement saying that the Group is on track for the opening of its own crypto exchange. They stated that it is a historic event and they owe a special thanks to all shareholders for their continued support.
NSAV secured 40% stake in an asset management firm
NSAV also revealed last month that it has signed a binding Letter of Intent to procure 40% stake in a virtual asset management firm, becoming the single largest shareholder in the firm.
ALSO READ: Five exciting cryptocurrencies to look at
The firm, based in Hong Kong, has a Type 9 asset management license and is controlled by the Hong Kong Securities and Futures Commission (SFC).
It plans to improve the asset management firm with the goal of becoming a leader in the blockchain financial sector. The Company's aim is to reach US$2 billion in Virtual Assets Under Management in the next 2-3 years, since there is a high demand for these services.