Source: canadianPhotographer56, Shutterstock
Summary

Military restricted the use of Tesla cars on military compounds over security concerns.
Ban was triggered by fears that Tesla cars might be used to collect military data.
China accounted for 30 percent of Tesla's total global car sales last year.
Days after China restricted the entry of Tesla cars in its military complexes over security concerns, Tesla Inc. (NASDAQ:TSLA) chief executive Elon Musk said on Saturday that the company would face closure if it shared data from its cars with other countries.
In his first comments after the Chinese directive last week, Mr. Musk said the possibility of a shutdown provides a strong incentive for why the data needs to be confidential.
Beijing restricted the use of Tesla cars on military compounds over security concerns from cameras installed on the vehicles. The decision came even as the Chinese government and the Biden administration began parleys to settle their differences over trade and other issues in Alaska.
Speaking at an online business seminar organized by the China Development Forum on Saturday, Mr. Musk called for greater mutual trust between the two sides. The two countries were able to make some progress in trade issues in January last year after tit-for-tat tariff escalation in the previous period.
China, the world's largest electric vehicle market, is a key to achieving Tesla's global ambitions. The country accounted for 30 percent of its total global car sales last year, with around 147,450 vehicles sold despite a raging pandemic and lockdowns.
Given such a huge significance of the Chinese market, Tesla has set up factories locally to produce cars. Besides, it faces increased competition from domestic players, from NIO, Lixiang, and Xpeng to Geely.
In its order, the Chinese military has advised Tesla owners, both civilian and personnel, to park their cars outside their housing facilities, people familiar with the development said.
The ban was triggered by concerns that Tesla cars might be used to collect sensitive military data through their hidden in-built cameras that are difficult to spot, they said.
Electric cars built by Tesla, GM, Volkswagen, and others, installed small cameras inside and outside the vehicles to help guide drivers. Tesla has declined to comment on the latest order.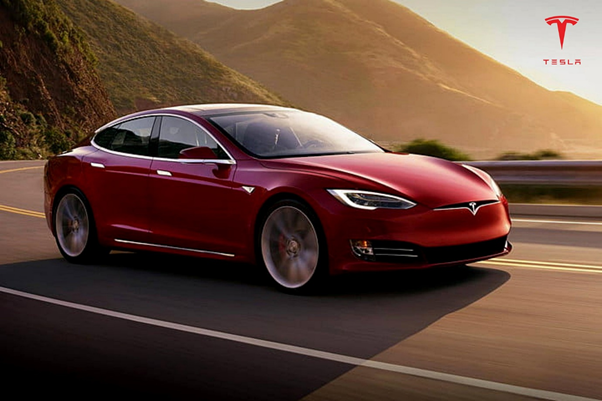 Pic Credit: Pixabay.
Eyes On the Road
Tesla builds Model Y SUVs and Model 3s at a mega factory near Shanghai. The cameras assist the cars in the self-driving mode as well as to help owners monitor their vehicles when used for business as part of the Tesla autonomy fleet, a futuristic transport service to compete with the likes of Uber and Lyft. Mr. Musk said the users would be able to monitor their cars if someone messes with them.
Chinese regulators had recently raised concerns over the quality and safety of Tesla cars, such as battery fires and abnormal acceleration, but they have reduced that tone since.