Highlights

BNPL giant Afterpay has been forging ahead in the BNPL space uninterruptedly.
In the financial year 2021, the fintech firm witnessed strong operating performance across all regions.
The shares of the fintech company have been leading the BNPL space.
Digital payments company Square, Inc., founded by Twitter CEO Jack Dorsey, has entered into a deal to acquire Afterpay.
Afterpay Limited (ASX:APT) has been forging ahead in the buy now pay later (BNPL) space following major developments and announcements. After hitting its all-time high earlier this year, the stock of the BNPL giant seems to make major headways in the near future.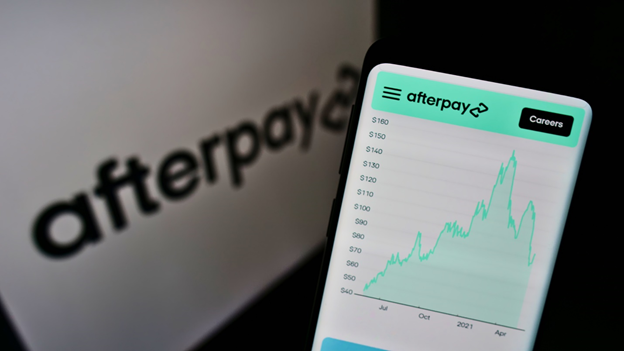 Image source: © Timonschneider | Megapixl.com
Related Read: Which are the top five technology stocks on the ASX?
Afterpay's growth in the BPNL space
Afterpay is an information technology company that offers a retail payment platform to its customers to carry out easy transactions in regular instalments.
From a share price of mere AU$15 in early 2020 to today's price of AU$132.650, the journey of Afterpay's stock has been quick and up trending throughout. The share price of Afterpay touched its all-time high of AU$160.05 on 11 Feb 2021.
Image source: © Argus456 | Megapixl.com
The boost in its progress may be attributed to the present-day culture of BNPL, which is gaining popularity among the youth. The demand for BNPL services saw further surge due to the existing COVID-19 pandemic situation as it allowed people with monetary constraints to shop online amid lockdown restrictions.
In the financial year 2021, the fintech firm witnessed global growth and strong operating performance across all regions. The company recorded underlying sales of AU$21.1 billion in FY21, a 90% increase on the prior corresponding period.
Today, the ASX-listed company hosts more than 16 million customers and nearly 100,000 merchants across the globe and is marching forward to expand the scale of its operation.
Related Read: What do the recent results of BNPL players Afterpay, Zip Co, Sezzle and Douugh indicate?
Stock performance post Square-Afterpay deal
Since the digital payment platform Square, Inc. (NYSE: SQ) announced its plans to acquire Afterpay for US$29 billion (AU$39 billion) on 2 August 2021, the shares of the fintech company have been leading the stocks in the BNPL sector.
Image source: © nespix | Megapixl.com
The Australia's biggest buyout deal also led to a new high in S&P/ASX 200 index. Afterpay's stock price closed at AU$114.80 on the day of the announcement, registering an increase of 18.8% compared to the previous close of AU$96.66.
Good Read: Dividend charter of 10 ASX tech stocks
Bottom Line
BNPL is a rapidly growing opportunity with growth drivers like shifting consumer preferences, growth in emerging global BNPL trend, and omnichannel focus of merchants.
Being a category and innovation leader in the BNPL space, Afterpay is expected to achieve new milestones with compelling financial products and services for merchants and customers. Moreover, the transaction between Square and Afterpay holds potential for transformative longer-term growth synergies.
Related article: After Square-Afterpay deal, Affirm takes spotlight in BNPL space
Stock information: The BNPL stock was trading at AU$132.650 at 10:24 AM (AEST) on 13 Aug 2021 with market capitalisation of AU$38.09 billion.