Highlights

ASX 200 is having a strong year supported by continued recovery from the pandemic.
The index hit its all-time high of AU$7,628.9 on 13 August.
Strong performance in the US tech markets accelerated the ASX tech stocks on Tuesday.
ASX tech shares has recently grabbed the spotlight, pulling the ASX 200 higher, following a strong night on the tech focused NASDAQ. Let's have a look at some top performing ASX tech shares that grabbed the limelight recently.
Megaport Limited (ASX:MP1)
Megaport Limited is an ASX listed worth AU$2.75 billion software firm that offers scalable bandwidth for public and private cloud connects and other related services.
As per its latest quarterly results, the company has reported accelerated money recurring revenue (MRR) growth of AU$1.1 million that stood at AU$8.6 million. It has achieved quarterly revenue of AU$24.6 million during the last quarter.
Megaport shares closed at AU$18.540 on 27 October 2021.
RELATED READ - Why are HSC Technology shares trading strong on ASX today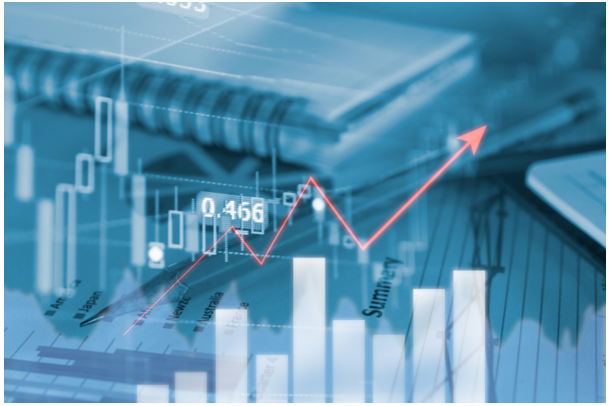 Image Source © Komkrittor | Megapixl.com
Codan Limited (ASX:CDA)
Codan Limited has also delivered a strong performance in the early session of Tuesday, gaining over 3%.
Codan Limited is an ASX listed AU$2.35 billion firm that provides range of high value-added electronic products globally. The Group has reported its highest full-year sales at AU$437 million with record statutory net profit after tax of AU$90 million.
Codan shares closed at AU$10.950 on 27 October 2021.
Dicker Data Limited (ASX:DDR)
Dicker Data has gained over 14% on Tuesday, giving tough competition to the other stocks. The ASX listed Dicker Data operates as specialist IT hardware distributor of various leading brands in Australia.
Under its FY21 Q3 market update, it has reported total revenue of AU$1.72 billion, up 16.1% from prior corresponding period.
DDR shares closed at AU$15.000 on 27 October 2021.
Afterpay Limited (ASX:APT)
This buy-now-pay-later (BNPL) firm also grabbed the spotlight today gaining 4.039 points. Afterpay is an ASX listed BNPL firm with a market worth of AU$35.58 billion.
In its FY21 results, the company reported record underlying sales of AU$22.4 billion with 16 million active customers worldwide.
APT shares traded 3.295% higher at AU$126.810 on 27 October 2021.
Firstwave Cloud Technology Limited (ASX:FCT)
Fristwave Cloud Technology is an ASX listed AU$71.55 million cloud service provider. The scrip has gained 0.011 points on Tuesday, becoming one of the major movers yesterday.
At 11 AM, the stock gained over 13% from the previous close of AU$0.093. As per its latest quarterly report, the company has maintained robust balance sheet with a solid cash position at AU$6.86 million.
FCT shares closed at AU$0.090 on 27 October 2021.