Highlights

The Australian Securities Exchange is home to several small businesses with a significant potential to grow in the future.
Small-cap players do carry a certain level of risk, and thus investors with a strong risk appetite are more attracted to them.
BrainChip, Race Oncology, Iceni Gold are some ASX-listed small-cap stocks gaining market attention on the back of recent notable developments.
The ASX is home to several companies in the small-cap space with considerable potential to grow in the future. As these companies have a risk element involved, risk-averse investors don't usually prefer them. However, risk-taking investors find them quite attractive.
Copyright © 2021 Kalkine Media
This article focuses on five ASX-listed small-cap stocks that have been trending following significant developments of late.
BrainChip Holdings Ltd (ASX:BRN)
BrainChip Holdings Ltd provides ultra-low power, high performance AI processor technology. On 16 August 2021, the Company announced submitting a capital call notice to the two firms - LDA Capital LLC and LDA Capital Limited - to subscribe for up to 8.75 million shares.
As of the notice date, available funding under the deal stands at AU$34.2 million. The proceeds raised via the capital call would help bolster BRN's balance sheet. The proceeds would also support ongoing efforts to commercialize BRN's ground-breaking Akida technology.
INTERESTING READ: Rising Demand for AI in healthcare: A Glance at BRN, OPL and LBT
Race Oncology Limited (ASX:RAC)
On 09 August 2021, precision oncology player Race Oncology announced that the first patient was dosed in a Phase 1b/2 study in R/R AML (relapsed/refractory Acute Myeloid Leukaemia). This Phase 1b/2 trial will use Zantrene® along with fludarabine & clofarabine.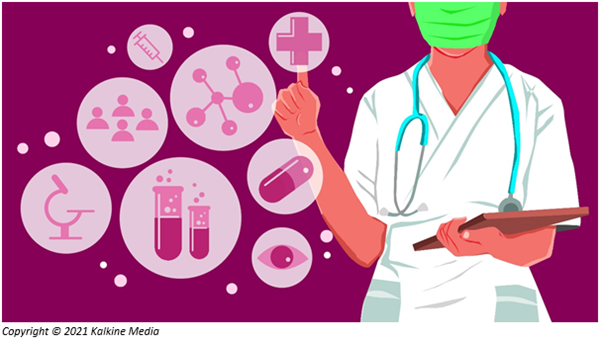 The first patient's treatment is RAC's crucial step in progressing Zantrene® to approval for application in adult R/R AML. The study is led by Professor Arnon Nagler of the Chaim Sheba Medical Center. Mr Nagler had earlier performed the Phase 2 single-agent Zantrene® R/R AML trial, which showed a 40% clinical response.
Iceni Gold Limited (ASX:ICL)
Perth-based Iceni Gold is an exploration business that manages the 14 Mile Well Gold project. On 20 August 2021, the Company announced that it issued 9,000,000 fully paid ordinary shares at AU$0.025 per share.
The proceeds would be used toward further diamond drilling at the Deep Well and TOTK Target regions and to commence a detailed seismic survey along the 35km long Danjo Batholith to build on the exploration work that started on the 14 Mile Well Project.
The raised funds would ensure that ICL's scheduled exploration program at other identified targets isn't impacted at the 14 Mile Well Project.
INTERESTING READ: Iceni Gold (ASX:ICL) Shares Surge 45% on ASX Debut
LBT Innovations Limited (ASX:LBT)
LBT Innovations Limited is an Australian medical technology company and is a frontrunner in medical technology automation via AI. On 18 August 2021, the Company announced the publication of the clinical results from the evaluation of the APAS® Independence by The Johns Hopkins Hospital in the Journal of Clinical Microbiology.
An advanced platform technology, LBT's Automated Plate Assessment System (APAS) automates culture-plate screening as well as interpretation.
Key findings from the study include:
APAS® Independence gets 100% Positive Percent Agreement.
APAS® Independence identified an additional five positive Methicillin-resistant Staphylococcus aureus samples that the microbiologists earlier missed.
Bigtincan Holdings Limited (ASX: BTH)
A sales enablement automation player, Bigtincan Holdings Limited, allows companies to be more efficient, productive, and effective at their respective jobs.
On 23 August 2021, the Company announced signing a Merger Agreement with Brainshark, Inc, BTC Mobility Merger Sub, Inc., and Shareholder Representative Services LLC to acquire 100% of the issued capital of Brainshark from the Company's shareholders for ~AU$116 million.
The acquisition would be funded by an AU$135.3 million equity raising. The deal comprises a placement to US-based investment firm SQN Investors of AU$21 million. In addition, the Company would raise AU$114.3 million via an underwritten 1 for 4 accelerated pro-rata non-renounceable entitlement offer.
Virtus Health Limited (ASX:VRT)
Virtus Health Limited is a prominent Assisted Reproductive Services (ARS) provider in Australia. In addition, VRT has a growing presence in UK, Ireland, Denmark, and Singapore. On 23 August 2021, the Company announced its FY2021 results with key metrics highlighted below:
Group revenue increased from AU$258.9 million to AU$324.6 million.
Reported EBITDA rose from AU$46.2 million to AU$93.4 million.
Reported NPAT improved from AU$0.5 million in FY2020 to AU$43.1 million.
VRT declared a 100% franked final dividend of 12 cents.
RELATED READ: Why Virtus Health (ASX:VRT) stock is trading higher today?
Stock Information