Summary

The ongoing scientific advances in the healthcare industry are generating new ways to treat and prevent diseases that were only imaginable a while back.
The biotech industry has garnered significant attention in the last couple of years, with investors realising the long-term potential of companies in this space.
Australian Pharma Industries, Regis Healthcare, Next Science, Oceania Healthcare and Virtus Health are some small-cap healthcare players performing admirably of late.
The biotechnology industry comprises players engaged in the development of therapies and diagnostic technologies to treat medical indications. The ongoing scientific advances in the healthcare industry are creating new ways to treat and prevent diseases that were nearly unthinkable a while back. The rapid scientific progress also indicates enormous prospects for market participants in the healthcare sector since several biotech shares have shown attractive long-term return potential.
Copyright © 2021 Kalkine Media
Besides, small-cap players in the biotech space, with their promising pipeline, appeal to the market participants.
With this backdrop, let us look at five ASX-listed small-cap biotech stocks with admirable performance in the last month.
ALSO READ: 4 ASX-listed small-cap biotech players to watch out for

Australian Pharma Industries (ASX:API)
Australian Pharmaceutical Industries is one of the prominent pharmaceutical distributors in Australia and is the parent organisation of Pharmacist Advice, Priceline Pharmacy, and Soul Pattinson Chemist.
On 12 July 2021, Australian Pharmaceutical Industries announced that it had received an unsolicited, non-binding, conditional indicative proposal from Wesfarmers Limited (ASX:WES) to acquire 100% of the shares in API by way of a scheme of arrangement for cash consideration of AU$1.38 per share.
The Board has concluded that the indicative proposal undervalues API, besides it is not compelling and not in the best interests of the Company's shareholders. Therefore, API Board has rejected the indicative proposal from Wesfarmers.
API has declared a fully franked interim dividend of AU$0.015 paid on 04 June 2021.
Next Science Limited (ASX:NXS)
ASX-listed med-tech player, Next Science is engaged in developing and marketing its Xbio technology to lessen the impact of biofilm-based infections in humans.
On 22 July 2021, Next Science announced its Q2 FY21 results, recording revenue growth of 271% on the prior year. At the end of the period, NXS had US$13.2 million cash on hand.
In the quarter, Next Science's XPerienceTM No-Rinse Antimicrobial Solution received the Food and Drug Administration (FDA) approval, and the US hospital approval processes are underway, with 99 submissions processed as of June 2021. In Australia, the Therapeutic Goods Administration (TGA) has already approved BlastXTM.
Judith Mitchell, Managing Director of Next Science, commented-
Regis Healthcare Ltd (ASX:REG)
Australia-based residential aged care service provider Regis Healthcare offers home care services, retirement villages, and aged care facilities.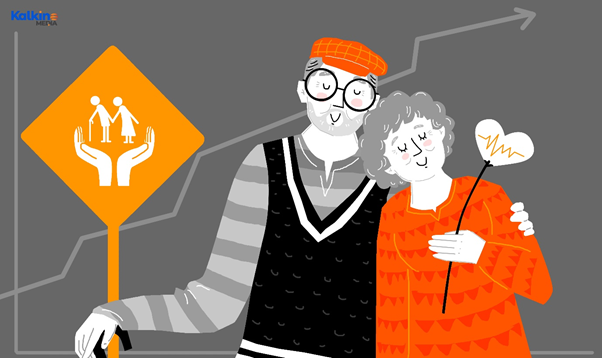 Copyright © 2021 Kalkine Media
In its FY21 half-year results presentation, Regis highlighted that it would continue to maintain excellent resident care standards and optimise business performance despite the difficult challenges faced by the industry. The Company also notified that the commencement of greenfield development in Camberwell, Victoria, was planned for late FY21.
Furthermore, Regis will continue to review its portfolio mix, acquisition and development opportunities while conservatively managing its balance sheet and debt position.
Regis Healthcare Limited would release its financials for the year ended 30 June 2021 on 31 August 2021.
ALSO READ: Which were the best performing aged care stocks of FY2021?
Oceania Healthcare Limited (ASX:OCA)
Oceania Healthcare offers healthcare services as well as rest homes, independent living, and hospitals.
In June 2021, Oceania updated the market with its annual meeting presentation and highlighted the Company's performance in the last ten months ended 31 March 2021.
The Company recorded robust financial performance during the period underpinned by record sales volumes, strong care performance and the successful delivery of new developments.
The unaudited underlying EBITDA was reported at AU$56.2 million for the ten months and was 8% higher than the prior corresponding period (pcp) of the ten months to 31 March 2020.
The underlying NPAT was 4% higher compared to the pcp.
The Company has total assets of AU$1.9 billion as of 31 March 2021, compared with AU$1.5 billion as of 31 May 2020.
Furthermore, the Company expects to complete the development of 113 care suites at our Lady Allum Village in Milford, Auckland, during 2H FY22 and is scheduled to complete a further 18 new independent living villas at Gracelands in Hastings during FY22.
The Company declared a final dividend of AU$0.016 paid on 22 June 2021.
INTERESTING READ: Which are the 10 hottest biotech stocks on the ASX?
Virtus Health Limited (ASX:VRT)
Virtus is working in the space of fertility care and related specialised diagnostic and day hospital services. The Company has developed one of the most successful medical collaborations in the world.
On 10 May 2021, Virtus announced the appointment of Matt Prior as Group CFO of the Company. Mr Prior was supposed to commence his role as Group CFO of Virtus on 28 June 2021. Matt has robust industry experience, having been an executive at Cochlear Limited (ASX:COH) since 2015. Matt also brings a profound understanding of the value drivers in healthcare to Virtus Health, having covered healthcare shares for close to a decade in his different roles.
Kate Munnings, Group CEO of Virtus Health, commented-