Summary

The rising demand for clean and green sources of energy has been increasing to limit fossil fuels.
Hydrogen energy could play a significant role in reducing the global carbon footprints.
Various ASX-listed energy players are trying to explore the prospects of hydrogen as a fuel to fulfil their commitments of becoming carbon neutral by 2040.
With the rising global demand for clean, green, reliable, and affordable energy sources, the demand for renewable and eco-friendly energy sources has been increasing. Like the solar, wind, geothermal, hydro and other sources of renewable energy sources, hydrogen energy also contains huge potential for fulfilling the requirements of future generations while keeping a check on carbon emissions.
Buzzing Trends || How Are Energy Players Seeing Massive Hydrogen Opportunity?
Hydrogen is a clean, versatile, and abundant energy source, and it can also hold energy at a much higher density than new-age batteries. When talking about the by-product produced on burning, it is the world's rarest commodity, i.e., water. Not only limited to this, but it also offers an important pathway for decarbonization while fulfilling energy demands. It can also provide a huge commercial opportunity to create thousands of new jobs and a huge export-import market.
Don't Miss: Biden's push for hydrogen fuel adds muscle to climate fight
European Union - The leader of Hydrogen Energy
The European Union (EU) is the world leader in clean energy policy and is home to a rapidly developing hydrogen economy. In 2020, the European Commission planned to convert the EU into a hydrogen hub as a part of its 2020 hydrogen strategy.
Source: © Mrdoomits | Megapixl.com
Analysts across the globe believe that hydrogen energy could fulfil almost one-fourth of the world's energy demand by 2050. However, it poses a new challenge with strong market potential in transportation and storage solutions resulting in huge demand for hydrogen in future.
Australia's Footprints in Hydrogen Energy
Like the rest of the world, Australia is also advancing to use hydrogen as a renewable source of energy that could be used in the transportation sector and powering home appliances, thereby reducing carbon emission levels.
In 2019, the Australian government launched the Renewable Hydrogen Development Funding Round to fastrack the development of the hydrogen industry. Before that, in 2018, the government had invested AU$22.1 million for sixteen hydrogen research projects.
Also Read: Climate Investments Must Triple By 2030 To Save Nature: UN
Government institutions are taking steps to develop the hydrogen industry, but private sector players are also trying hard to fasten their R&D activities to take advantage of this unexplored sector.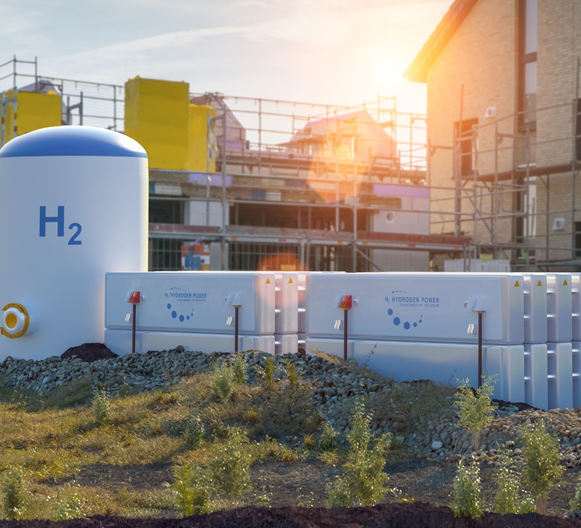 Source: © Audioundwerbung | Megapixl.com
Australia's leading LNG player, Woodside Petroleum (ASX:WPL), is working with partners across the globe to improve and increase its capacity in the hydrogen domain. The oil and gas giant has invested AU$40 million in the Woodside Monash Energy partnership for R&D activities related to hydrogen energy. The company has also made significant investments in other hydrogen projects with Japan's JIRA Inc., Korea's KOGAS and sponsored CSIRO's national Hydrogen research.
Good Read: The Rising Role of Hydrogen in Canada's Zero Emissions 2050 Target
Another leading LNG player, Santos Limited (ASX:STO), has made commitments to become carbon neutral by 2040. As a result, to fulfil the commitment, the company is exploring hydrogen's capacity in its Cooper Basin project through a concept study.
Adding to that, Origin Energy (ASX:ORG), Australia's leading energy player, has signed an MoU with the Port of Townsville in April 2021 to cooperate on the port's potential expansion and the development of liquefaction facility and related infrastructure.
Australia's eighth-largest owner and operator of renewable power generation assets APA Group (ASX:APA) is working with its partners to develop a hydrogen valley in NSW Hunter to deploy low emission technologies to accelerate the energy transition.
Must Watch: How has the use of hydrogen rescued Australian companies?