Highlights

AusNet Services has got an unsolicited, indicative, non-binding and conditional offer from Brookfield to purchase all of the issued shares in AusNet.
AusNet and Brookfield have signed a deal under which Brookfield would conduct due diligence.
On 20 September 2021, AusNet Services Ltd (ASX:AST) received an unsolicited, indicative, non-binding and conditional offer from the infrastructure affiliate of Brookfield Asset Management (Brookfield) to buy all the issued shares in AST via a scheme of arrangement. Brookfield offered AU$2.50 per share to acquire the shares.
Following this announcement, the Company's shares moved significantly up on ASX by 19.444%, and at AEST 11:19 AM, they are trading at AU$2.365.
The amount offered by Brookfield would be reduced to the point the Company pays or declares a dividend to its shareholders before the implementation of the planned transaction.
AusNet Services is a diversified Australian energy infrastructure company with over AU$10.8 billion worth of electricity & gas network plus connection assets. Through these assets, the Company provide energy safely and consistently to nearly 1.5 million customers around Victoria.
Brookfield Asset Management owns & manage an exceptional portfolio of iconic properties in the world's most dynamic markets. It focuses on investing in the backbone of the global economy and are committed to helping and improving the areas in which it functions.
ALSO READ: Brookfield entity to acquire additional securities in Dalrymple (ASX:DBI)
More About the Proposal:
AusNet highlighted that this proposal from Brookfield follows after the previous two proposals on 30 August 2021 at AU$2.351 cash and a revised price of AU$2.451 cash per share.
The indicative offer price of AU$2.50 a share signifies a premium of 26% on AST's closure price on 17 September 2021. However, the proposal is subjected to various conditions like:
FIRB consent
Unanimous support
Approval by the Board of AST
Implementation of a SID.
AusNet's View on Proposal:
After the consideration & discussion with its advisers, AST feels that the proposal is in the best interest of its stockholders to involve more with Brookfield on the Indicative Proposal. Hence it has decided to provide Brookfield with the chance to perform due diligence on an exclusive basis to facilitate it to offer a binding deal.
At present, AST and Brookfield have signed a deal under which Brookfield would conduct due diligence and for the parties to discuss a scheme implementation deed (SID) exclusively. Further, the parties have an option to end the exclusivity agreements by giving seven days' notice.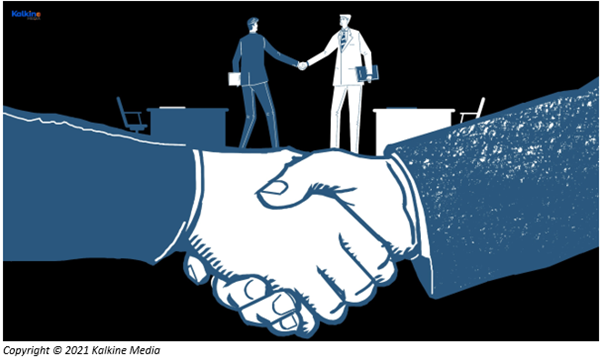 In case Brookfield makes a binding offer at AU$2.50 after signing the binding SID on terms & conditions satisfactory to AST, the Board's current plan is that the shareholders' vote in favour of the proposal without a superior proposal and subject to an independent expert.
In this entire process, Adara Partners and Citi would be the financial advisors while Allens would be the legal advisors.
What Next?
The parties are under discussion currently. AST would update on any progress in the coming days. However, there is still uncertainty that the due diligence would cause a binding offer for AST.
Despite all these, AST is currently well-positioned and has strong growth prospects. Being an incumbent primary Victorian Transmission network owner, the Company is well-placed for growth as the energy transition speed up powered by decarbonisation.
DO READ: 3 Australian utilities stocks gathering momentum - AusNet, Spark Infra, AGL