Highlights

Healthcare sector is one of the world's largest sectors serving every sphere with its products and services.
Neuren Pharma has secured new US patent for NNZ-2591 in autism, valid till 2034.
ResApp Health has submitted its obstructive sleep apnoea platform with the US Food & Drug Administration.
Osprey's DyeVert™ technology was featured in the GISE meeting in Italy.
The healthcare sector is one of the largest sectors in the world serving people with its products and services. Also, it gained all the more attention and investments during the ongoing pandemic. There have been some significant developments in the sector during the last one year.
Today, in this article, we will touch upon three players from the healthcare space, which are gaining momentum on the Australian Securities Exchange (ASX) because of their recent updates. Have a read!
Neuren secures new US patent for NNZ-2591 in autism
Neuren Pharmaceuticals (ASX: NEU) is a life sciences and biotechnology therapy developer. The firm is involved in developing two new drug therapies for severe neurological disorders among children.
The US Patent and Trademark Office has granted a new patent to Neuren's NNZ-2591 to treat autism. The patent, which will be valid till July 2034, is titled, "Bicyclic compounds and methods for their use in treating autism".
At present, Neuren is developing NNZ-2591 for treatment of Pitt Hopkins, Angelman, Phelan-McDermid, and Prader-Willi syndromes. As of now, there is no approved medicines for any of these conditions.
NEU stock traded at AU$2.100 on 11 October, up by 4.477% from its last closing price.
ALSO READ: Neuren to accelerate drug development & trials, raise funds worth AU$20M
ResApp Health submits US FDA 510(k) notification for SleepCheckRx
Image source: © Walldemarus | Megapixl.com

One of the leading digital health companies, ResApp Health Limited (ASX:RAP) is focused on addressing the diagnosis and management of respiratory diseases with the development of smartphone applications.
The firm has been riding high with the submission of a premarket notification with the US Food and Drug Administration (FDA). The 510(k) premarket notification is for ResApp's prescription-only SaMD (software-as-a-medical-device) smartphone application for at-home sleep apnoea screening, SleepCheckRx.
For review of the application, the targeted time period is 90 days.
Once ResApp receives the FDA clearance, there will be a substantial opportunity for ResApp in the US market. Over 42 million adults in US are facing sleep disordered breathing (SDB) problems. Around one out of five women and three out of ten men have sleep apnoea.
On 11 October, RAP share price traded flat at AU$0.068 on the ASX, with a market capitalisation of AU$58.42 million.
ALSO READ: ResApp (ASX:RAP) strikes another deal with AstraZeneca
Osprey Medical gets global exposure at the GISE meeting in Italy
Based in the United States, Osprey Medical Inc. (ASX:OSP) is driven by its aim to make heart imaging procedures safer for patients suffering from poor kidney function. It is working in the direction to decrease Contrast-Inducted Acute Kidney Injury (CI-AKI) as well as reduce cost of care for chronic kidney disease (CKD).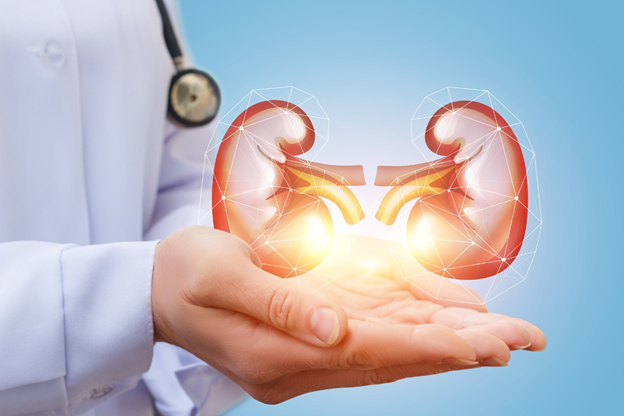 Image source: © Natalimis | Megapixl.com

The medical device company has achieved another milestone as its DyeVert™ technology has got featured in the Italian Society of Interventional Cardiology (GISE) meeting in Italy, Milan. It was featured at the event from 5th to 8th October 2021 by OSP's strategic partner GE Healthcare.
Also, DyeVert got featured in a scientific session recently. The session was about managing patients suffering from STEMI (heart attack) and CKD (kidney disease) (eGFR < 30 ml/min).
The DyeVert System is used for preventing Contrast-Induced Acute Kidney Injury (AKI) by reducing contrast delivered to patients undergoing coronary and peripheral angiography.
Shares of OSP closed the day's trade at AU$0.770 on 11 October, down 3.751% from its last closing price.