Highlights

Penny stocks are not expensive and could offer huge benefits if chosen wisely.
The healthcare penny stocks have the potential to grow immensely and could deliver significant returns.
Oventus Medical, Wellfully, Avecho Biotechnology, Argenica Therapeutics, ResApp, Cronos Australia and Neuroscientific Biopharmaceuticals are some healthcare penny stocks.
Many market participants believe that penny shares provide short-term benefits over the long term because these stocks are volatile in nature. Amid the current economic condition, investors are eying penny stocks because these stocks are not expensive and could offer big profits when selected smartly.
RELATED ARTICLE: Five healthcare penny stocks with strong YTD returns
The healthcare sector comprises players delivering significant returns, as the companies are involved in the drug discovery, research or associated business. However, as penny stocks are subjected to market volatility, penny stocks are worth considering only after investors have done appropriate research on the company.
Source: ASX 28 September 2021 (10:56 AM AEST)
RELATED ARTICLE: 5 ASX penny stocks that turned multi-bagger in one month
Oventus Medical Limited (ASX:OVN)
Brisbane-based medical device firm Oventus is engaged in the commercialisation of a unique treatment platform for sleep disorders such as OSA (obstructive sleep apnea) and snoring.
On 10 September 2021, Oventus updated the market with the appointment of the new strategic head of finance. The Company disclosed that Michael Sisk would be working as US-based Vice President of Finance. Mr Sisk will focus on building a solid finance hub to support the growing needs of North American operations of the Company.
Wellfully Limited (ASX:WFL)
ASX-listed wellness company Wellfully is a fully integrated, science-based business have a product portfolio of its own brands, RÉDUIT and SWISSWELL.
On 21 September 2021, Wellfully announced that the Company has successfully completed the first phase of the collaboration with BORK. In addition, Wellfully highlighted that it has finalised and shipped the first tranche of products for BORK. Now, the Company is focussing on the forthcoming go-to-market of the range in Russia.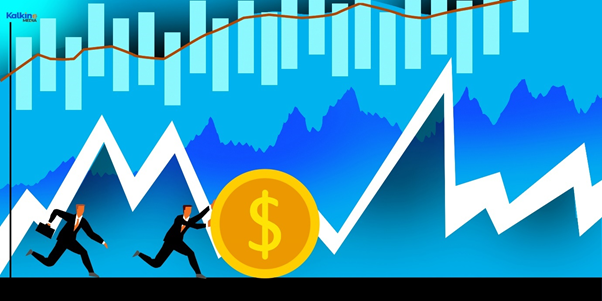 Copyright © 2021 Kalkine Media
Avecho Biotechnology Limited (ASX:AVE)
Avecho Biotechnology is into the development and commercialisation of innovative Human and Animal Health products. The Company develops these products by using TPM® (Tocopheryl Phosphate Mixture), AVE's proprietary drug delivery system.
On 15 September 2021, Avecho announced that its Australian Phase 1 pharmacokinetic study has enrolled the first healthy volunteers for the study. The Phase 1 trial aims to recruit a total of 16 healthy volunteers in Australia. The dosing schedule for the study will commence next month and results are anticipated in Q4 2021.
Argenica Therapeutics Limited (ASX:AGN)
Argenica is engaged in developing innovative therapies for reducing brain tissue death after stroke as well as for improving patient outcomes.
On 14 September 2021, Argenica announced that the Company has successfully achieved the manufacturing milestone for ARG-007, AGN's lead stroke therapeutic compound. The Company disclosed that batches of ARG-007 were scaled up to Good Manufacturing Practice (GMP) grade ARG-007 through its manufacturing partner in Australia.
Besides, the Company has also achieved process development optimisation of the ARG-007 manufacturing at a purity of 99.3%. Both these milestones allow AGN to progress towards clinical trials more confidently.
ResApp Health Limited (ASX:RAP)
Leading digital health firm ResApp Health is developing smartphone-based applications that are used for the diagnosis as well as management of respiratory indications.
On 20 September 2021, the Company disclosed the recruitment of ten patients on the first day of its pilot study to collect cough sounds from patients with suspected COVID-19 in India. The Company intends to use this data for developing a smartphone-based algorithm to immediately screen for COVID-19 and monitor the progression of disease.
ALSO READ: Five ASX healthcare stocks that delivered over 50% return in a month
Cronos Australia Limited (ASX:CAU)
Cannabis player, Cronos Australia is engaged in providing the highest quality medicinal cannabis products to Australian patients, as well as supplying the products to markets across the globe.
Cronos Australia announced that the Company has entered into a Merger Implementation Agreement to acquire 100% of the issued share capital of CDA Health Pty Ltd , a Queensland-based medicinal cannabis player. The Company is confident that the combined group will become an Australian market leader in the cannabis space.
Copyright © 2021 Kalkine Media
Cronos disclosed that after the completion of merger, the combined group will remain listed on ASX under the name Cronos Australia, with several businesses operating under their existing trading names.
Neuroscientific Biopharmaceuticals (ASX:NSB)
Drug development company NeuroScientific Biopharmaceuticals Ltd (ASX: NSB) is developing peptide-based compounds that prevent neurodegeneration and stimulate neuro-regeneration. EmtinB is an advanced preclinical lead candidate of NSB that is funded through to completion of the Phase 1 program. The Company is transitioning EmtinB to clinical development in 2021.
The upcoming key milestones of NeuroScientific Biopharmaceuticals are-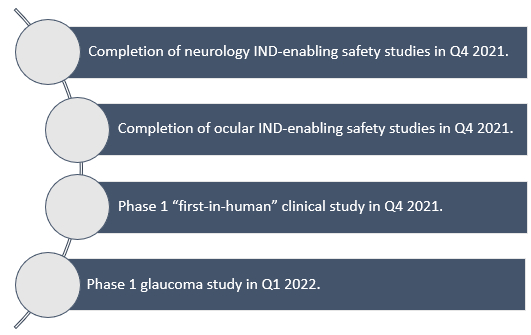 Copyright © 2021 Kalkine Media (Source: NSB Presentation)
ALSO READ: Five ASX penny stocks in energy sector that stood out this year