Summary

Zenith Minerals is raising capital to accelerate an active exploration program at its core Australian projects.
Drilling programs across the Company's project portfolio have delivered encouraging outcomes.
The Company is focused on building a gold and base metals business with a team of proven project finders.
ZNC is well-financed to support its ongoing as well as upcoming exploration work across the project portfolio.
Zenith Minerals Limited (ASX:ZNC) has secured firm commitments to raise AU$6.0 million under a placement. The capital raising program has received substantial support from new as well as existing institutional and sophisticated investors.
Strong support for the placement
ZNC believes that this capital raising enhances the Company's stance to continue executing its strategy. The strong support for the placement from new shareholders includes cornerstone institutional shareholders.
The placement signifies 9.5% of ordinary shares of ZNC, which will issue a total of 27.9 million new fully paid ordinary shares in the Company under its ASX Listing Rule 7.1A placement capacity. The new shares issued will rank equally with the existing fully paid ordinary shares in ZNC.
Each new share will be issued at a price of AU$0.215, indicating a discount of 14% to the last traded price and a 14% discount to the 30-day VWAP.
The settlement of the shares is scheduled to take place on or around 4 August 2021.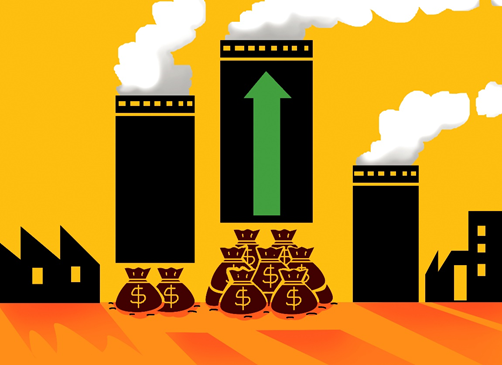 Source: Copyright © 2021 Kalkine Media
DID YOU READ: Mineralised envelope doubles at Zenith Minerals' (ASX:ZNC) Earaheedy Zinc-Lead-Silver JV
Funds to advance core Australian projects
ZNC has been reporting strong progress across its core projects as well as partner-managed projects.
The Company looks forward to utilising the proceeds for expediting its exploration efforts focused on the core gold and copper project portfolio.

(Source: ZNC Announcement 08/07/2021)
VIDEO INTERVIEW: Expert Talks With Kalkine || Mr Peter Bird, Executive Chairman of Zenith Minerals
At the Earaheedy Zinc Joint Venture (EJV), a preliminary 30,000m multi-rig drill program is progressing, which is funded by Rumble Resources (ASX:RTR), ZNC's JV partner. ZNC looks forward to assisting RTR at the EJV to deliver the best possible result for its shareholders.
Earaheedy Project Location (Source: ZNC Announcement 08/07/2021)
ALSO READ: Zenith Minerals boosts footprint at Earaheedy Basin, bags 7 new ELs
ZNC making major headways across core projects
ZNC is ready to drill test eight drill targets at its fully owned Develin Creek Project. Initially, the drilling campaign will cover around 40 holes in the upcoming quarter.
The Company remains optimistic about the potential of Develin Creek based on the VMS copper system with an established JORC Complaint Resource. ZNC looks forward to building upon this JORC Complaint Resource.
Base metal projects (Source: ZNC Presentation 08/07/2021)
PREVIOUS UPDATE: Zenith Minerals (ASX:ZNC) revels in glittering potential of Split Rocks gold project
At its fully owned Red Mountain Gold Project, ZNC is advancing drilling, which has delivered strong gold zones. Here, the gold mineralisation is open at depth and remains the target to deliver a resource.
ZNC has a well-defined mineralised gold zone at its wholly owned Split Rocks Gold Project that extends for more than 3km within the Company's leases. Drilling in the area is set to continue with a view to defining a resource by end-2021.
Core gold projects (Source: ZNC Presentation 08/07/2021)
INTERESTING READ: A Sneak Peek at Zenith Minerals' (ASX: ZNC) New Gold Project in NSW
All in all, the capital raising program indicates that ZNC is now suitably funded with around AU$7.5 million cash to take forward the ongoing and planned activities. In the coming months, results from the ongoing work would define the further course of the Company's work.
ZNC stock traded at AU$0.215 on 6 August 2021, up 4.878% from its last close.