Summary

Nova Minerals' investee Rotor X Aircraft Manufacturing Company is all set to enter the air taxi market.
The Company has developed RX eTransporter helicopters in both conventional fuel variant and a battery variant for civil and industrial purposes.
RX eTransporter could be a gamechanger for the mining industry as it could be made in a pilot-optional version and used to transport crew, fuel, spare parts and other essentials at high speeds.
The trials will start next year, and the helicopter is expected to be operational soon after as the industry has shown keen interest in it.
Nova Minerals' (ASX:NVA) investee company Rotor X Aircraft Manufacturing Company (RX) has announced its entry into the electric air taxi market. The makers of the world's most reliable and affordable helicopter – Phoenix A600 turbo – have decided to foray into the air taxi market with its revolutionary helicopter called the RX eTransporter.
Being dubbed as the world's most efficient helicopter, RX eTransporter has been designed keeping the electric vertical take-off and landing (eVTOL) concept in mind. The helicopter comes with four rotors, called as the quad-rotor, and is the first of its kind developed for civilian and industrial purposes.
Rotor X is working in collaboration with its partner Advanced Tactics Inc, based in Torrance, California. RX eTransporter is more efficient and costs less than most of the eVTOL concepts being developed or in the pipeline. The patent for the helicopter is still pending.
Why is RX eTransporter creating ripples in the market?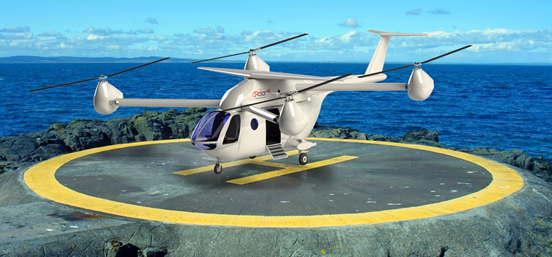 The joint RX/ATRX eTransporter (Image source: Company update 29 June 2021
Helicopters that are being developed under the concept of eVTOL Air Taxi are typically inefficient due to their complex and expensive geometrics. Their smaller sized propellers, used for the vertical lift, are inefficient.
RX eTransporter, on the other hand, uses smaller wings to generate natural lift and does not require a tail rotor. This design specialty increases the overall efficiency of the eTransporter.
RX eTransporter can fly for over 1.5 hours or hover for over 45 minutes on a single charge. This is a massive advantage over other eVTOLs, which can hover only for a few minutes. The outstanding hovering capability of the RX eTransporter makes it ideal for commercial cargo and personnel flights. The futuristic copter will face the Federal Aviation Administration (FAA) airworthiness testing next year.
It has taken more than a decade to develop RX eTransporter with several heavy-lift multi-rotor prototypes developed by Advanced Tactics Inc. Advanced Tactics is working on several defence-related projects with the US Air Force.
RX eTransporter to give wing to the mining industry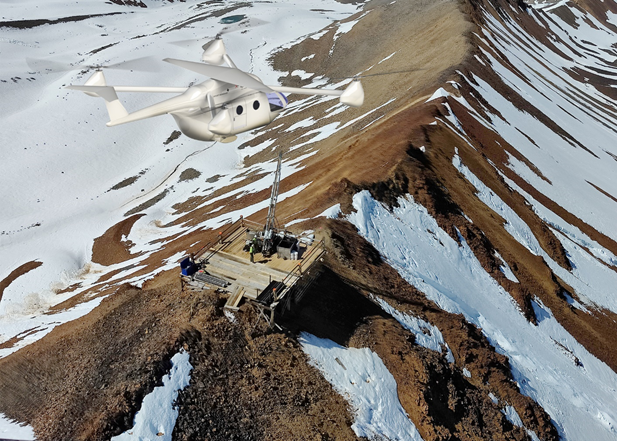 Conceptual design of RX eTransporter providing direct support to a coring operation at the Estelle Gold District (Image source: Company update, 29 June 2021)
The mining and resource industry is using drones in exploration operations and for surveillance of important pipelines and installations. Drones have led to enhanced safety and speedy data collection. Most mines or exploration licence areas are located remotely with no to very little access via roads.
RX eTransporters could find a plethora of applications in the mining industry like transportation of crew members and supplies required during the mining. The rated capacity of RX eTransporter is approximately one tonne, which is sufficient to support the logistics requirement of mining operations.
The battery-powered and eVTOL-conceptualised helicopter could be used to deliver spare parts, rig components, fuels, core-sample to labs and could also be used as an emergency vehicle in case of accidents or mishaps.
RX Transporters come in two variants – electric-powered and conventional fuel-powered – and both these models have piqued the industry's interest. The electric variant is expected to start its trials by 2022.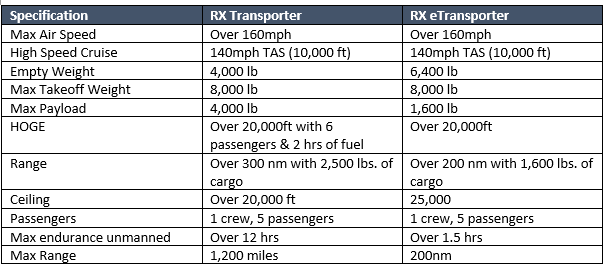 Data source: Company update, 29 June 2021
Pleased with Rotor X's innovation and products, Mr Christopher Gerteisen, CEO of Nova Minerals, said that these could revolutionise the mining and resource industry's logistics.
"As a 9.9% shareholder in RotorX, Nova is positioned to benefit massively from the development and growth of RotorX, as well at our flagship Estelle Gold Project as we employ these perfectly designed aircraft to achieve our objectives on our path to production" Mr Gerteisen added further.
Share price
Nova Minerals was trading at AU$0.125 at the closing bell with a market cap of AU$210.11 million, as of 29 June 2021.