Highlights

Invion's journey during FY21 was focused on developing Photosoft™ technology for cancer treatment.
Photosoft™ is the next-generation Photodynamic Therapy, which is already a proven treatment and can serve as an alternative to surgery.
Initial proof-of-concept results have indicated that Invion's latest API INV043 is effective against multiple cancer types.
The Company has partnered with Hong Kong-based firm RMW to co-develop Photosoft™ technology for the treatment of atherosclerosis and infectious diseases.
Invion Limited (ASX:IVX) is an Australian life sciences firm making serious strides towards improving treatment for a range of cancers. The 12-month period ended 30 June 2021 proved significant for the Company, which achieved several milestones on the way to developing the next-generation Photodynamic Therapy (PDT) for cancer treatment.
PDT, a potential alternative to surgery, uses non-toxic photosensitisers and visible light to kill malignant cells and stimulate the immune system.
RELATED ARTICLE: How Invion Limited (ASX:IVX) is progressing its promising PDT technology to treat multiple cancers

R&D work identifies new photosensitiser with greater efficacy
Invion's work, together with its research partner - the Hudson Institute of Medical Research, continues to pay off on the research & development front. The Company made a significant step forward to develop INV043, the latest Active Pharmaceutical Ingredient (API) using PhotosoftTM technology.
Understanding Active Pharmaceutical Ingredient (API)
Initial Proof-of-Concept (PoC) results showed that the promising new photosensitiser compound, INV043, was around 600 times more phototoxic than Talaporfin sodium, a widely used photosensitiser. Moreover, INV043 also has around 50 times greater phototoxicity than IVX-P03, Invion's previous API.
Other significant highlights from the R&D regarding INV043 include:
Promising preliminary results that may have application across a range of cancers.
INV043 was selectively retained in malignant but not healthy tissues. No toxicity issue was identified up to 50 times the therapeutic dose.
When photoactivated INV043 was used to treat cancers, significant regression was observed in vivo in T-cell lymphoma, triple-negative breast, and pancreatic cancer models.
Initial PoC results indicated that INV043 might have dual theragnostic potential. Thus, it can have both therapeutic and diagnostic applications.
INV043 is activated by therapeutic red light, causing rapid cancer cell death and tumour regression. Meanwhile, diagnostic blue light excites chromophore fluorescence, providing a highly visible definition of tumour deposits and margins to the naked eye.
Source: IVX update, 25 May 2021
Ongoing studies are targeting specific cancer indications with a focus on induced immunity following treatment.
Agreement with The RMW Cho Group to tap market opportunities
Invion has been appointed exclusive licensee of Photosoft™ technology in Australia and New Zealand by Hong Kong-based technology licensor, RMW Cho Group.
Under the co-development agreement and exclusive distribution and licence agreement signed, both companies would co-develop the Photosoft™ technology for treating atherosclerosis and infectious diseases (including viral, bacterial, fungal, and parasitic indications).
Atherosclerosis is a build-up of plaque inside arteries and majorly contributes to the growing incidences of cardiovascular diseases. The World Health Organization identifies cardiovascular diseases as the most significant cause for deaths worldwide.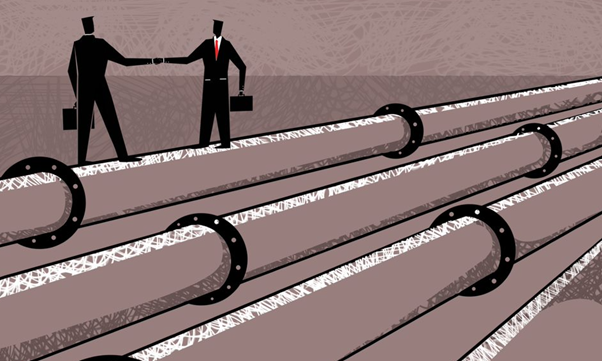 Source: Copyright © 2021 Kalkine Media
Invion will have the exclusive distribution rights to Photosoft™ for treating non-cancer indications in the Asia-Pacific region, excluding the Middle East, Russia, and some specified territories of China, Hong Kong, Taiwan, and Macau.
As per market reports, the global market for atherosclerosis treatments is expected to register strong growth in the coming years, with Asia-Pacific being the fastest growing market.
As part of a placement agreement with RMW, Invion also agreed to issue over 321.4 million ordinary fully paid shares at an issue price of AU$0.014 per share to raise ~ AU$4.5 million before costs.
Invion strengthens its Board
The financial year 2021 also saw some restructuring and new appointments to the leadership team.
Thian Chew, the Chairman of the Group, assumed the role of CEO. He has more than 25 years of experience in transforming business operations, investing and finance.
Invion also appointed Robert Merriel and Alistair Bennallack to the Board as non-executive directors. Mr. Merriel holds over 35 years of experience in medical research, having worked with large public healthcare service providers and commercial organisations. He is currently the chief financial officer of Hudson Institute.
Mr. Bennallack, who holds a key executive position with Village Roadshow, specialises in business management and finance, strategic development, risk and compliance, international business, leadership and relationship management.
All in all, Invion is advancing aggressively to achieve the critical development and commercial milestones in its core program focused on developing PhotosoftTM technology.
IVX shares were trading at AU$0.017 on 20 September 2021 midday, which is a more than 30% gain since the start of FY22