Summary

Jindalee Resources Limited (ASX:JRL) has announced A$9 million capital raising through a Placement to sophisticated and professional investors.
The Company has secured firm commitments and strong support for the Placement.
The capital raised will be used to continue the development of the McDermitt project.
Jindalee Resources Limited (ASX:JRL) has recently announced massive A$9 million (before costs) capital raising to fund development studies and resource growth at its flagship McDermitt project.
The mineral explorer will raise the capital through a Placement of 6 million shares (New Shares) at an issue price of A$1.50 per New Share to professional, institutional, and sophisticated investors. The Company has secured firm commitments and strong support for the capital raising through the Placement.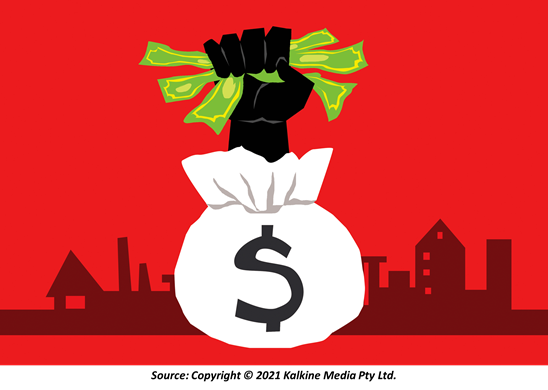 Following the promising update, Jindalee shares climbed to A$1.775 mid-day on 15 March 2021, with a rise of ~17 per cent. As at 3:34 PM AEDT on 16 March 2021, the shares are trading at A$1.710.
The Company is pleased to welcome several leading Australian institutions onto its register as part of the Placement. These institutions have recognised the potential and the strategic value of the McDermitt Lithium Project.
Do Not Miss: Jindalee Resources Cranks Up the Pace of Development at McDermitt in 1H FY21
Details of Placement
The Placement has been conducted using Jindalee's available placement capacity with ~4.53 New shares issued under ASX Listing Rule 7.1A and ~1.47 New Shares issued under Listing Rule 7.1. The Company is likely to issue the New Shares on or around 19 March 2021, with allotment taking place on 22 March 2021.
The issue price for the Placement (A$1.50 per share) represents a 10 per cent discount to the 15-day volume-weighted average market price and a 1.3 per cent discount to the Company's last trading price. Curran & Co. and Blue Ocean Equities acted as Joint Lead Managers & Bookrunners to the Placement.
Post the completion of the Placement, Jindalee will have a robust cash balance of about A$10 million, with around A$2.2 million in liquid assets.
Proposed Use of Funds
Jindalee intends to use the funds raised through Placement as well as its existing cash towards the following activities:
Metallurgical testwork, drilling, permitting, and development studies at McDermitt.
Drilling at Widgiemooltha.
Initial drilling at Clayton North.
To meet general working capital & expenses of the Placement.
Recently, Jindalee has received assays from the remaining holes drilled as part of the 2020 drilling program. Interestingly, all drillholes were found to contain mineralised intervals of more than 1000ppm Li, demonstrating the strategic scale of the McDermitt project.
Related Read: Jindalee Resources eyes MRE Upgrade post Stellar Assay Results at McDermitt
The Company now intends to upgrade McDermitt's Mineral Resource and Exploration Target Range at the earliest, ahead of a possible Scoping study in June 2021 quarter.
All in all, the successful and strongly supported capital raising ensures that Jindalee is well funded to further speed up exploration and development studies at its US-based projects and advance its nickel and gold projects in Western Australia.