Summary

IOUpay Limited reported a busy three-month period with many noteworthy accomplishments.
The fintech player successfully acquired a licence to operate BNPL product services, signed merchant service agreements, and enhanced core BNPL platform capabilities.
The company is well funded to tap the emerging opportunities in digital commerce across Southeast Asia.
Fintech and e-commerce software solutions provider IOUpay Limited (ASX:IOU) has recently released its business activity update for the quarter ended December 2020.
The Company closed the period on a solid footing with its top-notch development activities, including merchant service agreements, new appointments, successful capital raising, securing BNPL processing capability, and successful acquisition of a licence.
During the quarter, IOU witnessed 85% growth in receipts from customers to $2.17 billion. At the end of the period, the company had $8,541,000 in cash and call deposits.
Let us discuss these developments in detail.
IOU Acquires Malaysian Money Lending Licence
For months, IOU has been engaged in due diligence, independent expert valuations and discussions regarding the acquisition of a Malaysian Money Lending Licence.
In January 2021, the Company secured the licence, required to operate Buy-Now-Pay-Later (BNPL) product services in Malaysia. IOU is now empowered to offer BNPL and consumer loan services across the Asian country.
Detailed Discission AT: How new Malaysian Money Lending Licence will bolster IOUpay's (ASX:IOU) BNPL offerings
Signed MSAs and Secured Initial Distribution Channels
During the December quarter, IOU signed Merchant Services Agreements (MSAs) with one of Malaysia's leading banks and two Payment Gateway Providers, enabling its BNPL customer transactions to be supported by credit and debit card payments.
This also provides a captive merchant distribution network, from which IOU looks forward to choosing and onboarding certain high-yielding priority merchants. There are merchants who have already signed and are being onboard as part of its BNPL soft-launch activities slated for Q1 2021.
The MSAs and initial distribution channels secured mark the completion of two critical milestones in the Company's journey.
INTERESTING READ: IOUpay Limited (ASX:IOU) eyes dominance in SEA Digital Payment Market
Enhancing Core BNPL Platform Capabilities and Compliance
Subsequent to inking five service agreements during the quarter, IOU made several back-end system integrations and highly sophisticated processing improvements to the IOUpay BNPL Platform.

IOU Offerings, Source: October 2020 Investor Presentation
The integrations, believed to offer a unique and market-leading customer and merchant experience, have been applied to the front-end as well as back-end processing capabilities of the platform.
The move is aimed at optimising significant online and in-store user requirements like convenience, speed, security, and integrity. These characteristics are designed to distinguish IOUpay from competitors.
IMPORTANT READ: IOUpay (ASX:IOU) in Catbird Seat to Cash In on Digital Payments Boom
Finalising Core Merchant and Customer BNPL Platform Modules
IOU has developed an IOUpay Smart Terminal for in-store merchants and an Android Mobile App for merchants. The initial deployment is scheduled as part of IOU's BNPL soft launch activities during Q1 2021.
The offering would enable merchants to integrate with IOU's BNPL services through their merchant websites. This is a requirement for large and specialist e-commerce merchants whose significant online sales presence supports their in-store operations.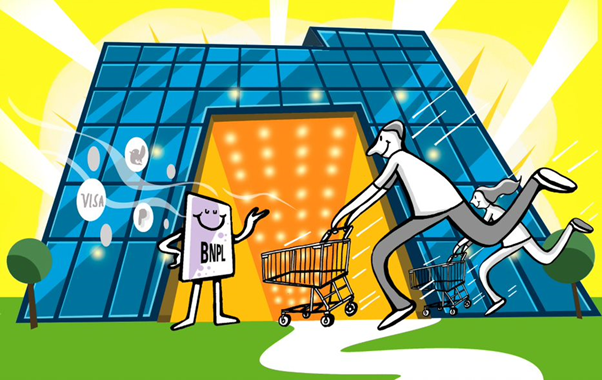 Source: ©Kalkine Group 2020
The Android and IOS Consumer Mobile App is under testing and is anticipated to go live by the way of authorised links during the soft-launch period before being released to Google Play and App Store.
INTERESTING READ: Get Acquainted with High-Calibre Leadership Team at IOUpay Limited
Revenue Growth Through Digital Payments Activities and New Board Appointments
IOU believes that it is suitably poised to witness accelerated revenue growth across Indonesia. This is backed by extensive distribution channel development and shareholder-approved investment in prepaid inventories for its Digital Payments business.
The Company has also made fresh appointments to the new board and management teams, aligned with the expansion and enhancement of its key competencies and recognised growth prospects.
On 25 November, Datuk Khairul Idham Bin Ismail replaced Chee Hong Ho after being appointed to the IOU's board of directors. Moreover, Byung Moo Shin replaced Andrew Bristow as a non-executive director of the Company on 11 January 2021.
Further key appointments have been made to the commercial, operations, as well as technical teams.
DETAILED DISCUSSION AT: Fintech Player IOUpay (ASX:IOU) Ropes In New Board Member
$10.5 Million Capital Raising
IOU raised $10,515,000 from sophisticated investors with $10,055,300 raised through a two-tranche placement. Funds are planned to be used for the business expansion.
New BNPL Product and Marketing Development
Digital Payment Inventories
Payments to the expanded front and back office teams that support the BNPL operations
DID YOU READ: IOUpay (ASX:IOU) Going Great Guns in Malaysia
What's Expected in 2021?
IOU expects that the market conditions for growth in digital commerce across Southeast Asia will continue strongly. The anticipation is backed by continuing trends of growth in online purchases as well as cashless payments.
This is further anticipated to accelerate in light of the extended COVID-19 environment and restrictions on movement, which are impacting the daily activities of all industry verticals.
On the back of financing and operating activities during the current quarter, the company expects further boost to its cash reserves and balance sheet. s
RELATED: IOUpay (ASX:IOU) in Catbird Seat to Cash In on Digital Payments Boom
IOU has highlighted a very good progress concerning the launch of new products and services aimed at tapping the increasing demand for e-commerce in Southeast Asia.
IOU traded at $0.160 on 2 February 2021 (AEDT 12:12 PM).