Highlights:

Mining companies face significant challenges in relation to the selection and adoption of a wide range of disruptive technological innovations.
Technology adoption is important for boosting productivity and enhancing the efficiency of operations across the mining industry.
The EarlyBirds open innovation ecosystem can help by bringing together early adopters, SMEs and mine tech start-ups, scale-ups and mining service providers.
The Digital Acceleration Index of the Boston Consulting Group suggests that the mining and metals industry is lagging in terms of the adoption of digital technologies. The index further suggests that the industry is 30-40% less digitally mature as compared to other industries like chemicals or automotive.
A major reason for this may be that there are several challenges that industry players face when it comes to digital adoption. One such challenge is their workforces are generally blue-collar and are typically not very familiar with digital solutions as compared to workforces of other industries.
RELATED ARTICLE: How EarlyBirds helps organisations build an edge with strategic sourcing
EarlyBirds' view of challenges in mining industry
EarlyBirds, an Australian innovation company, highlights that it can help mining industry players to tackle challenges faced while integrating digital technologies with their operations.
Notably, EarlyBirds owns and operates a B2B open ecosystem for innovation and brings together early adopters, innovators, and subject matter experts (SMEs) and develops partnerships to accelerate technology advancement and adoption.
RELATED ARTICLE: EarlyBirds helps digital government initiatives keep pace with innovation speed
Source: © Kadmy | Megapixl.com
EarlyBirds believes that these technologies are required by mining companies to boost productivity and enhance the efficiency of operations as they face challenges of the future.
The Company further states that such early adopter mining companies might be better equipped to find solutions to conform to environmental, social and governance (ESG) goals and competing priorities of emerging market forces.
RELATED ARTICLE: How is EarlyBirds enabling customers to solve wicked problems of the future?
Challenges in the mining industry
The mining industry is considered amongst a few industries that have emerged from COVID-19 led challenges in great financial and operational shapes. This has enabled the industry players to become financially strong to take significant and bold decisions and investments in the future in response to various challenges.
EarlyBirds believes that mining companies also face numerous significant challenges in relation to the adoption of new digital tools while selecting from a wide range of disruptive technological innovations.
A wide array of physical and virtual challenges and opportunities, which also constitute mining technology, are presently being experienced throughout the industry. Such technologies affect above-ground as well as underground operations of the business. Moreover, almost every element of the mining operations value chain, including exploration, supply chain, and production operations, is affected by these novel and emerging innovations.
RELATED ARTICLE: How EarlyBirds helps companies harness retail tech to up their game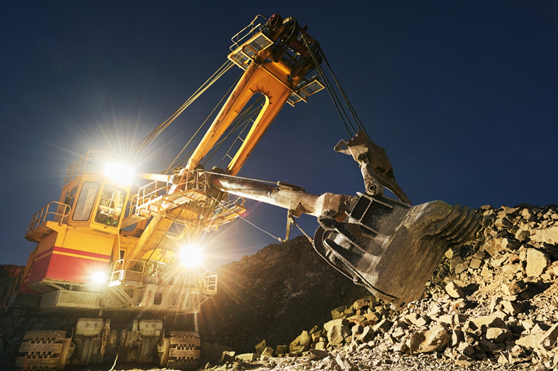 Source: © Kadmy | Megapixl.com
Endless list of potential technologies to choose from
EarlyBirds states that mining companies can choose from the endless list of possible technologies for solving their problems. Some mining companies use Internet of Things (IoT), while others use artificial intelligence (AI) and robotics.
With EarlyBirds, mining companies can also find a specialised partner with an open innovation ecosystem. Moreover, mining players can register as early adopters of emerging technologies in the EarlyBirds open innovation ecosystem.
Source: © Elnur | Megapixl.com
As early adopters, SMEs and mine tech start-ups, scale-ups and mining service providers come together, the EarlyBirds Explorer and Challenger programs offer a launchpad for them to create and deliver solutions to specific challenges.
Besides the Explorer and Challenger programs, EarlyBirds also offers an Edzility framework to help businesses with a continued enhancement that further enables organisations to have better organisational agility and a competitive edge.
RELATED ARTICLE: How is EarlyBirds helping biotech companies leverage innovation from start-ups?
Interested mining companies can visit the EarlyBirds website to learn more about the ways EarlyBirds can help them adopt novel digital technologies to enhance their operations.