Summary

Aspire Mining focussed on progressing site engineering and logistics solutions during the Quarter ended 31 March 2021.
Several environmental centric initiatives and COVID-19 support measures were undertaken during the Quarter.
Mongolian coal prices delivered into China remained strong amidst several macroeconomic factors.
Aspire Mining Limited (ASX: AKM) has remained focused on making a firm footing on its highly prospective metallurgical coal assets in Mongolia despite the COVID-19 restriction. The March 2021 quarter proved no different, with the Company advancing developments pertaining Ovoot Coking Coal Project (OCCP) along with several sustainable activities for community engagement.
Notably, OCCP contains a total Coal Reserve of 255 Mt of high-quality (fat) coking coal (JORC 2012 compliant).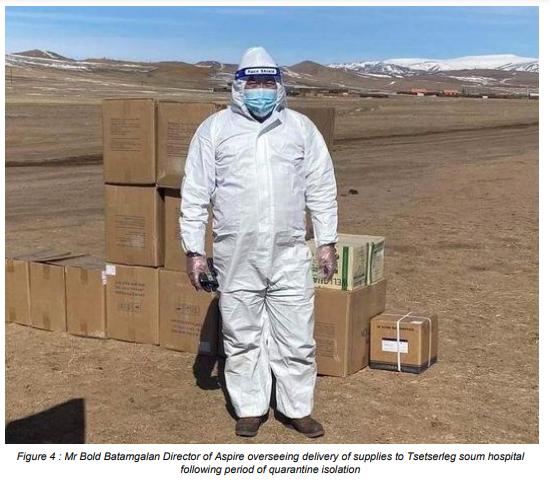 Source: AKM ASX Update, dated 3 Mat 2021
ALSO READ: Aspire Mining (ASX: AKM) Covering all the Bases to expedite developments of Mongolian Coal Assets
The backdrop of a plethora of developments was the booming Mongolian coal market potential as the Mongolian coal prices delivered into China remained strong. The index price for Tianjin washed Mongolia coking coal continued improving from the December 2020 Quarter highs through and into the Q3 FY21.
ALSO READ: Aspire Mining (ASX:AKM) continues to deliver, turns in a decent December quarter
Key factors fanning the coal price momentum included:
Impact of the ban on coal volume imported from Australia
The continued Chinese domestic steel industry strength lead by COVID-19 recovery stimulus from China
Chinese control measures for to limit COVID-19 infection from Mongolia to China, leading to the the restriction of export volumes.
The Company closed the March 2021 quarter with cash and term deposits balance of AUD 34.7 million.
Detailed Environmental Impact Assessment (DEIA)
The Company has completed the final DEIA draft report and is looking forward to consulting with the local community for their approval, a regulatory requirement, before submitting it to the Ministry of Nature, Environment and Tourism (MNET) for final approval.
COVID-19 infections in the Khuvsgul aimag leading to the reintroduction of restrictions on public gatherings has delayed the meeting. Aspire is optimistic about the local community support for the mine development. At the same time, the Company is also steering towards further advancing site engineering and logistics solutions and spent AUD 294,000 on the OCCP over the March Quarter.
ALSO READ: Aspire Mining's FY20 Annual Report Highlight Significant Developments
Vendor Selection for CHPP and ERT Infrastructure FEED Studies
During the Quarter, Aspire further winded up bulk sizing as well as washability test work to finalise a data set that the prospective Coal Handling and Preparation Plant (CHPP) design engineers have provided.
The Company has received eight proposals to conduct a Front End Engineering Design (FEED) Study on CHPP infrastructure and five proposals as regards to conducting FEED Study on Erdenet Rail Terminal (ERT) infrastructure. Significantly, the proposals were submitted by the vendors, including world-class firms with extensive engineering, construction capability and experience.
At the Quarter-end, the evaluation process was underway for selecting vendors to complete both FEED Studies.
ALSO READ: Leaf through ASX Player Aspire Mining's Development in FY20
Tractor performance simulation on Track
Road engineering as well as optimisation studies have progressed. An Australian logistics engineering specialist is in the process to analyse tractor performance data acquired by Aspire to be modelled across the intended road route.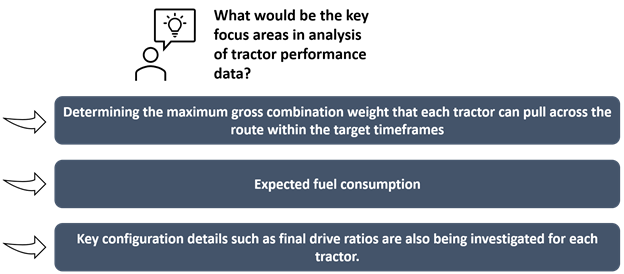 Source: Copyright © 2021 Kalkine Media Pty Ltd, Data Source: AKM ASX update, dated 3 May 2021
The Company advised that output would aid in selecting tractors and trailers to be used and support validation of transportation cost modelling.
ALSO READ: Aspire Mining Well Positioned to Tap Commercial Potential from Trilateral Corridor through Mongolia
Sustainable Development Activities Bolstering Community Support
International Forest Day Campaign
The Company partnered with Creative Motion LLC and the National University of Mongolia (NUM) for organizing ecological awareness among the local community. Several initiatives were undertaken as part of the awareness program.
The online student research conference "Tree Sprouts" organised by NUM School of Forestry, with assistance from the MNET.
The Company sponsored a Facebook account called 'International Day of the Forest', in partnership with Creative Motion LLC. Series of professional posters and videos were developed to increase public awareness.
The Company organised a thematic visual art drawing competition titled "If I were a Forest" among high school and middle school students in Murun soum, Khuvsgul aimag.
Source: AKM ASX Update, dated 3 Mat 2021
ALSO READ: Aspire Mining (ASX: AKM) keen to unlock Mongolian Mining potential
COVID-19 Response Measures
In response to the COVID-19 situation, the Company aided in COVID prevention and detection measures by delivering equipment to Tsetserleg soum. Items donated included COVID-19 rapid test kits, surgical gloves, sanitiser and protective clothing.
ALSO READ: How Aspire Mining (ASX:AKM) is Going from Strength to Strength with Ovoot Project Developments
Meanwhile, a system of on-duty officers has been set up by the Tsetserleg soum local government for guarding all the four entrance/exits to the Tsetserleg soum. Company Information Officers have volunteered to help out by guarding one of the soum entrance/exit posts on a 24*7 basis beginning 13 April.
AKM shares traded at A$0.084 on 3 May 2021.