Summary

ZOLEO, a device developed and designed by Beam Communications, has been officially launched in New Zealand.
The launch comes after ZOLEO users exchanged more than one million satellite messages in July alone.
Beam is engaged in finalising discussions with several major outdoor retailers in New Zealand.
Beam Communications Holdings Ltd (ASX:BCC) has announced an exciting update regarding its seamless messaging solution ZOLEO, which has hit the New Zealand market.
The Company ranks amongst the most respected mobile satellite technology innovators and brands across the globe, with a worldwide network of distribution partners.
ZOLEO launched in NZ
Designed and developed by Beam, ZOLEO has been officially launched in New Zealand (NZ). The multi-award winning international seamless messaging solution clocked over 1 million satellite messages exchanged by its users in the month of July.
The device is available for immediate purchase on the NZ website of Amazon.com and through selected independent dealers across the country.
Meanwhile, Beam has been advancing discussions with several major outdoor retailers in NZ.
Source: ZOLEO Website
"This is the first time ZOLEO is being offered to consumers outside of Australia and North America. New Zealand is an ideal market for ZOLEO, given its strong appeal to adventure travellers, outdoor enthusiasts and caravaners.
The launch into this new market comes as ZOLEO users exchanged more than a million satellite messages in just the last month. That works out to one ZOLEO message being sent every 2.5 seconds on the Iridium satellite network."
Michael Capocchi, BCC's Managing Director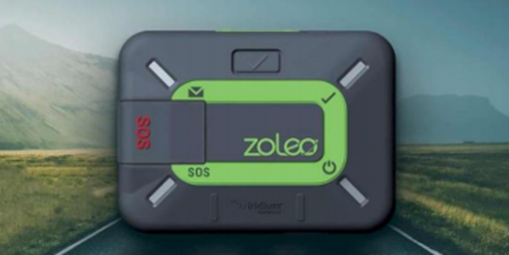 Source: BCC Presentation 31/05/21
What is ZOLEO JV all about?
Headquartered in Toronto, ZOLEO is a Joint Venture (JV) between Beam and Roadpost Inc. NZ is one of the territories of Beam under the JV.
ZOLEO, established in 2018, is engaged in developing innovative, low-cost, consumer-oriented global messaging solutions. It offers affordable international messaging connectivity and a safety system for consumers and enterprise users.
ZOLEO's target markets include the following:
Consumer residing on the fringe of the cellular coverage
Outdoor recreation
Lone worker safety
Image Source: BCC product catalogue
The device has won several prestigious international and Australian awards. This includes the Outdoor Retailer Product of the Year in 2021, the Australian Business Awards (ABA) 2020, the Mobile Satellite Users Association (MSUA) "Top Mobility User Experience Innovation" Award and the 2020 ACOMM (Australian Communications Industry) Award.
ZOLEO believes that it is revolutionising global messaging by offering a familiar smartphone messaging experience which automatically sends messages over satellite, cellular and Wi-Fi – always choosing the lowest cost network.
In a nutshell, the achievement of more than 1 million monthly messages in July alone indicates a major milestone for the Company. In addition, BCC remains optimistic about the ideal nature of the NZ market for ZOLEO, based on the country's strong attraction to adventure travellers, outdoor enthusiasts and caravaners.
BCC stock was trading at AU$0.245 intraday on 6 August 2021, up more than 2% from its last closing price.