Highlights

All companies listed on the Australian Securities Exchange (ASX) are rated using market capitalisation.
Wisetech Global, Suncorp are some of the top 50 ASX stocks.
WiseTech specialises in software solutions for logistics businesses.
The S&P/ASX 50 Index is a market capitalisation weighted and float-adjusted index created by S&P Dow Jones Indices. It is commonly referred to as the 50 largest companies by market capitalisation.
All companies listed on the Australian Securities Exchange (ASX) are rated using market capitalisation, although listed investment companies (LICs) and exchange-traded funds (ETFs) are excluded. The top 50 ASX stocks that meet volume and investment benchmarks are considered for inclusion in the index.
The S&P/ASX 50 Index was 0.20% or 13.90 points lower at 6,872.60 at 2.16 PM GMT today (May 11).
In this article, we will discuss four ASX 50 companies which are in the IT, insurance, healthcare equipment and services business.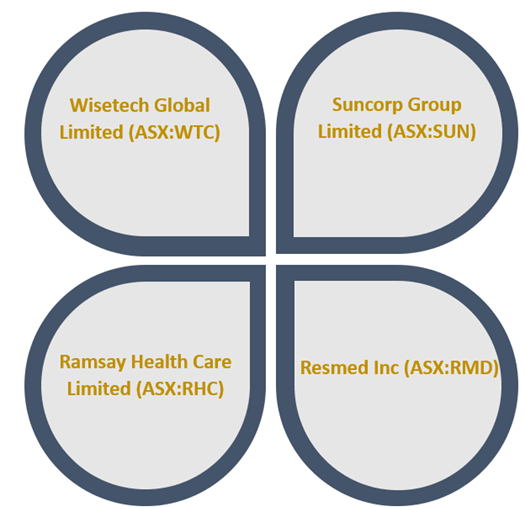 Image Source: © 2022 Kalkine Media ®
Data Source- ASX
Wisetech Global Limited (ASX:WTC)
WiseTech Global Limited is an Australian firm that specialises in software solutions for logistics businesses. The company creates, sells, and integrates software that allows logistics service providers to more easily move and store items and information both locally and globally.
WiseTech's shares were trading at AU$40.78 each, down 0.44% on ASX today (11 May 2022) at 1.57 PM AEST.
Suncorp Group Limited (ASX:SUN)
Suncorp Group Ltd, an Australian insurance company, provides retail, corporate, and commercial customers with insurance, banking, and wealth products and services in Australia and New Zealand. Insurance (Australia), Banking & Wealth, and Suncorp New Zealand are the company's segments.
On Monday (9 May 2022), Suncorp shared its financial results for the second quarter of 2022.
In the March quarter, Suncorp Bank expanded its home loan portfolio by AU$803 million. House loan applications are again on the rise, with total applications up 21% from 2Q22. The increase was fuelled by consistent competitive offerings and faster turnaround times.
Suncorp also stated that business lending climbed by AU$91 million, or 0.8%. Increased frontline banker activity at the end of 2Q22 and into 3Q22 resulted in both existing and new customer drawdowns, resulting in AU$122 million in commercial lending growth.
Read More: Suncorp Group (ASX:SUN) releases 2Q22 results, shares fall
Suncorp's shares were spotted trading at AU$11.49 or 0.82% down at 2.21 PM AEST today. Shares of insurance company have grown around 4% YTD.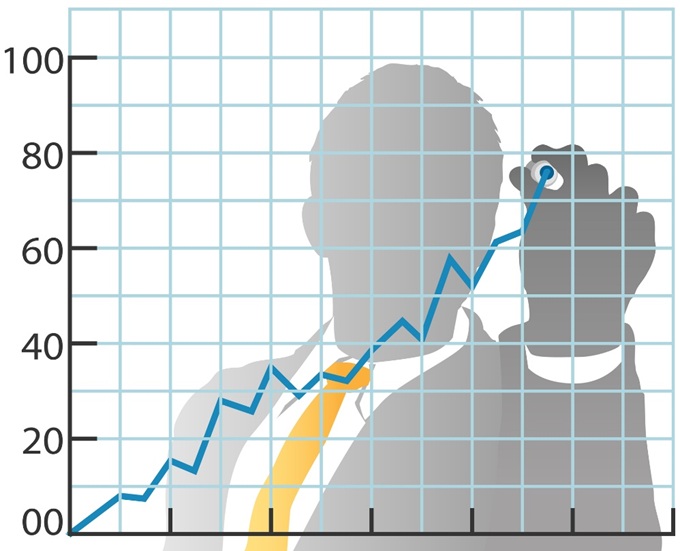 Source: © Michaeldb | Megapixl.com
Ramsay Health Care Limited (ASX:RHC)
Ramsay Health Care operates in four segments that include Asia Pacific, France, the United Kingdom, and the Nordics. The company has roughly 72 private hospitals and day surgery clinics throughout Australia. It also has around 350 specialist clinics and primary care facilities spread across five European nations.
Last month (on 29 April 2022), the company reported its third-quarter results for FY22. Ramsay NPAT fell by 59% to over AU$43 million in the three months ending 31 March 2022. However, its revenue increased by 5.7% to AU$3.449 billion in Q3FY22.
Read More: ResMed (ASX:RMD) revenue takes strong leap in FY22 third quarter
Ramsay shares were trading 0.18% lower at AU$77.06 apiece today at 2.30 PM AEST on ASX. The company's shareholders have pocketed around 8% profit YTD on their portfolio.
ResMed Inc. is a healthcare company that designs, manufactures, distributes, and promotes medical equipment and cloud-based software solutions. Sleep and Respiratory Care and Software-as-a-Service are the company's two segments.
On 29 April 2022, the company shared its quarterly results for Q3 FY22. ResMed's sales increased by 14% to AU$864.5 million (unaudited). The company believes that the increased demand for its sleep and respiratory care equipment contributed to the good revenue.
ResMed's gross margin shrank by 140 basis points, and its non-GAAP gross margin shrank by 150 basis points as the business faced higher freight and production costs, which were somewhat offset by product mix changes and higher average selling price.
Today, Resmed's shares traded around 2% higher at AU$28.4 each at 2.39 PM AEST. The company's shares have fallen about 20% YTD.
Also Read: ResMed (ASX:RMD) revenue takes strong leap in FY22 third quarter