Summary

Nutritional Growth Solutions (ASX:NGS) is set to produce its Healthy Height® product in the high-quality dairy market of New Zealand.
NIG Nutritionals will aid NGS with the product production, packaging and commercialisation.
The product is targeted towards China and other markets in Asia-Pacific.
Nutritional Growth Solutions Ltd. (ASX:NGS) is focused on growing the international footprint of its Healthy Height® brand.
In line with its objective, the company has signed a binding Memorandum of Understanding (MoU) with NIG Nutritionals, a subsidiary of New Zealand-based New Image Group. The agreement is for the production of NGS' Healthy Height® product in New Zealand.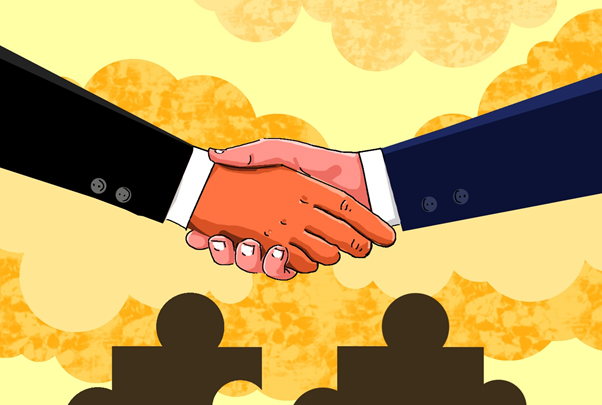 Source: Copyright © 2020 Kalkine Media
Post the update, NGS stock traded higher by 2.272% to AU$0.225 on 17 May 2021. Meanwhile, other consumer staple stocks to watch out for are BWX Limited (ASX:BWX), Asaleo Care Limited (ASX:AHY), Select Harvests Limited (ASX:SHV), and Fonterra Shareholders' Fund (ASX:FSF).
Also Read: Nutritional Growth Solutions (ASX:NGS) launches Healthy Height® in Europe
Healthy Height® to be Produced for China and Asia-Pacific markets
Nutritional Growth Solutions is focused on manufacturing and selling clinically proven supplements to support growth development in children.
NIG Nutritionals is a manufacturer of scientifically formulated, high-quality dairy products. It is well-known for its high-quality, local dairy supply chain in China and across Asia.
Under the MoU, NIG Nutritionals is tasked with the production of Healthy Height® product under licence. Moreover, it will package and support with commercialisation of the product into China and possible new markets in Asia-Pacific. Backed by rigorous science, Healthy Height® has been developed by leading pediatric specialists.
As per the terms agreed, either party can terminate the MoU for any reason by giving a notice period of no less than 60 days.
Must Read: Nutritional Growth Solutions (ASX:NGS) partners with Yoola to market its brand in Asia
Why NGS Entered MoU with NIG Nutritionals?
NGS CEO and Managing Director Liron Fendell has highlighted three reasons for entering this deal with NIG Nutritionals.
Source: NGS update, 17 May
The company expects to cater to more children with its nutritional Healthy Height® product, on the back of a simpler, faster and more cost-effective supply chain.
Meanwhile, NIG Nutritionals CEO Chris Macbeth highlighted the growing popularity of good nutrition over the past two years.
Good Read: New Zealand's lowest dairy carbon emissions show country using effective techniques
Record Quarterly Revenue
The March quarter was an eventful period for Nutritional Growth Solutions Ltd., which intends to establish itself as the household name for trusted children's growth support products in its markets.
During the March quarter, the company achieved a record quarterly revenue result of US$810k. the figure represents a 76% increase when compared with the same period a year ago. Cash balance at the end of the period stood at US$3.402 million.