Summary

WAM Microcap Limited has delivered robust 1H FY2021 results with operating PBT reporting a massive 155.2% growth during the period.
The FY2021 to date investment portfolio performance surpassed the index by 16.1%.
The Company declared a dividend of 4 cents in 1H FY2021, representing a growth of 33% on FY2020 interim dividend.
WAM Microcap Limited (ASX:WMI) reported growth of 155.2% in operating profit before tax (PBT) to A$69.6 million for the six months ended 31 December 2020. The Company's operating profit after tax (PAT) increased by 149.9% to A$49.2 million.
WAM Microcap Limited offers investors an entry to the portfolio of undervalued micro-cap growth businesses whose market cap is below A$300 million during acquisition.
In 1H FY2021, the Company's portfolio performed considerably. The impressive first-half operating profit is the outcome of the robust investment portfolio performance and substantial growth in assets over the period.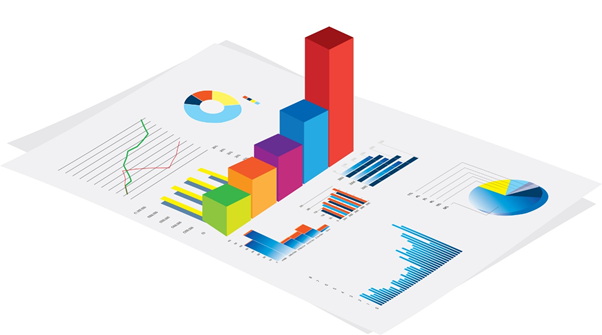 WAM Microcap reports impressive first-half results (Image Source: Megapixl)
Based on the strong 1H performance, the Company has declared a fully franked dividend of 4 cents. The dividend reflects a growth of 33.3% compared to the interim dividend declared in FY2020. The fully franked dividend was achieved through the strong investment portfolio since inception along with the profits reserve available.
The sturdy investment portfolio performance provided shareholders with a total shareholder return of 61% in the six months to 31 December 2020.

1H FY2021 Financial Highlights
The profit reserves of the Company as of 31 December 2020 was 37.5 cents per share. It represents 4.7 years of dividend coverage and is also a component of net tangible assets of WMI.
Since inception, the Company has increased its investment portfolio by 23.8% per annum, surpassing the index by 13.2% yearly.
Since its inception, WMI has paid a dividend of 21.75 cents (fully franked) to its shareholders.
Payment of Dividend
Payment of the dividend would be made on 20 April 2021. The record date is 08 April 2020, and the ex-dividend date is 07 April 2021.
The last date for DRP is on 12 April 2021. DRP would be operating with a discount of 2.5% for the interim dividend.
Stock Information: At AEDT 2:54 PM, WMI shares were trading at A$1.835, up 4.857% compared to its previous close. The Company has a market cap of A$361.72 million.