Source:Lukasz Z, Shutterstock
Summary

Buru Energy (ASX: BRU), in a JV with Mineral Resources, has secured the award of a bid block in the onshore Carnarvon Basin in Western Australia.
The block complements the company's existing portfolio in the basin.
The stock rocketed post the significant market update.
The stock of Buru Energy Limited (ASX: BRU) soared more than 19 per cent in early trading session on 29 March 2021 to A$0.185, the highest since 29 November 2020.
The surge followed an upbeat market update, unveiling the award of a bid block in Western Australia. The company and its JV partner have been awarded the highly prospective block in the onshore Carnarvon Basin. Buru and Mineral Resources (ASX: MIN) are equal joint venture partners for the wards, with Buru Energy as operator.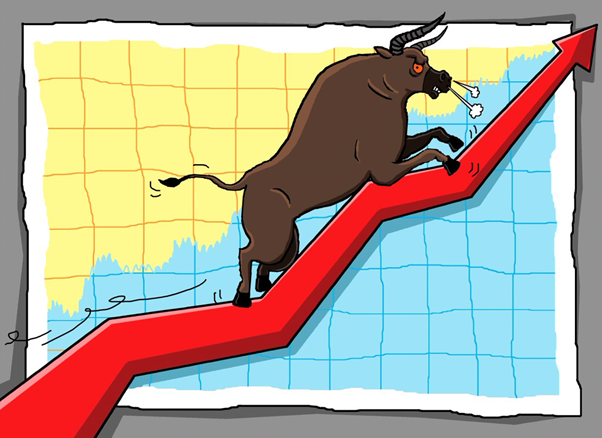 Copyright © 2021 Kalkine Media Pty Ltd
Good Read: Origin Energy (ASX:ORG) Signs Canning Basin Deal with Buru Energy (ASX:BRU)
Expansion of BRU Footprint in WA:
BRU and MIN applied for the bid block L20-1 in October 2020. With the bid block award, the company is geared up to expand its footprints in the northern part of Western Australia.

Source: Company Update, dated 29 March 2021
The permit covers an area of 6,293 sq. km, with the Peedamullah Shelf lying on the onshore portion of the block.
Previous exploration on the block has been irregular and was mainly targeted at the shallow sedimentary section. Preliminary mapping by the joint venture partners has identified various prospective zones of conventional oil and gas plays, which can further be evaluated using high-end seismic data and shallow wells data.
Also read: Lens on 5 ASX Energy Stocks Amid Soaring Oil Prices
Strategic Location
The block is highly unexplored and contains a similar sedimentary sequence as Buru's Canning Basin permits. The block covers highly productive area of the Carnarvon Basin.
In addition to that, the block has access to other existing infrastructure, including a gas storage structure and a gas processing facility, i.e., the Wheatstone gas processing plant and associated gas pipelines, which could be a major positive for the commercialisation of any hydrocarbon discoveries.
The permit is located near MIN's proposed Ashburton Infrastructure Development, including the Kumina and Bungaroo mining projects.
Strong Portfolio in Canning Basin
BRU has a major acreage position in the basin. Last year in December, Buru signed an agreement with Origin Energy Group (ASX:ORG) to undertake a basin-wide exploration program.
Recently, the company announced the schedule of its 2021 Canning Basin exploration program. The company plans to target 97 million barrels of conventional oil while drilling two exploratory wells for A$16 million.
Moreover, the company plans to undertake a seismic survey program across Buru-operated permits. The exploratory program will assist the company in filling up the prospect inventory.
Also read: ASX energy stocks riding high on surging crude oil prices