Source: Mark Agnor, Shutterstock
Summary

Whitehaven Coal's March quarter sales rose 7 per cent on higher industrial activity as the global economy reopens.
March quarter managed ROM production also grew 12 per cent.
The company has lowered FY21 production, sales and unit cost guidance amid ongoing challenging conditions at the Narrabri underground mine.
The March quarter performance of Australian coal producer Whitehaven Coal Limited (ASX: WHC) was a mixed bag with a slightly cautious tone from the management. The company has lowered production, sales, and unit cost guidance for the current financial year 2020-21 (FY21) due to the persistent geological challenges at its Narrabri coal field.
Reacting to the news, Whitehaven Coal share price nosedived 16.8 per cent to hit a low of A$1.535 in the early trading session on 15 April 2021. At the time of reporting, the mining stock was quoting at A$1.575, down 14.635 per cent on the Australian Securities Exchange (ASX).
FY21 Guidance Lowered
In the wake of ongoing geological challenges at the Narrabri underground mine, and associated maintenance downtime and loss of production, Whitehaven Coal has lowered run-of-mine (ROM) production, managed coal sales and unit cost guidance for FY21.
While the managed ROM coal production guidance has been revised downward to 20.6Mt – 21.4Mt from 21.4Mt – 22.0Mt, managed coal sales guidance has been lowered to 17.8Mt – 18.3Mt from the earlier estimate of 18.5Mt – 19.0Mt.
The unit cost guidance for FY21 has been projected in the range of A$73 - A$75 per tonne as compared to the previous estimate of A$69 - A$72 per tonne.
Also Read: Whitehaven Coal (ASX:WHC) H1 reflects coal price impact, brighter H2 expected
Sales Up 7% on Increased Demand for Coal
For the quarter ended March 2021, the company reported a 7 per cent rise in total managed coal sales, managed own coal sales as well as total equity own coal sales, respectively, on the back of increase in economic activities.
There was a surge in demand for coal for both energy generation and industrial processes amid increase in industrial activities as the global economy recovers from the impact of COVID-19 pandemic.
For the reported period, total managed coal sales were 4.8 million tonnes (Mt), managed own coal sales were 4.2Mt and total equity own coal sales stood at 3.4Mt.
The managed ROM production was up 12 per cent YoY at 5.5Mt, while managed saleable coal production rose 6 per cent YoY to 4.3Mt.
Maules Creek Maintains Strong Performance
Undermining adverse weather, the Maules Creek mine continued its consistent performance in March quarter, delivering a strong ROM production performance of 3.7Mt, 58 per cent above pcp. The saleable coal production grew by 30 per cent to 2.4Mt.
The company said that sales volumes were impacted by the NSW floods and the short-term shiploader outage in March 2021, which resulted in managed sales volumes of 2.4Mt.
Given the strong performance, the company has raised Maules Creek FY21 managed ROM production guidance to 12.2Mt – 12.4Mt from 11.8Mt – 12.4Mt.
Narrabri Mine Performance Impacted by Geological Challenge
Narrabri Underground Longwall Mine reported managed ROM production of 1.1Mt, down 29 per cent as compared to 1.5 Mt in the previous corresponding period. The performance was impacted by continuing geological challenges, resulting in unscheduled downtime and additional longwall equipment repairs.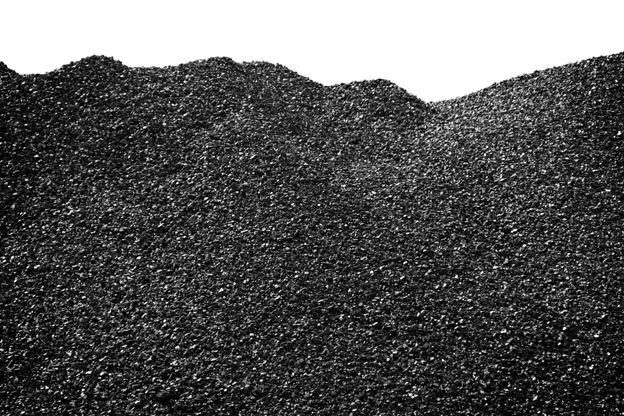 Image Source: © Benmm | Megapixl.com
For March 2021 quarter, manageable saleable coal production was 1.1Mt, while managed sales of produced coal of 1.1Mt was 0.4Mt lower on YoY basis due to decrease in ROM production.
In the wake of ongoing geological challenges and anticipated delays in production, the company has cut FY21 managed ROM production target to 4.5Mt – 4.9Mt from the previously announced 5.3Mt – 5.5Mt.
Thermal and Metallurgical Coal Outlook
The company highlighted the impact on API5 prices and metallurgical coal segments, owing to the Chinese import restrictions on Australian origin coal.
On the supply side, coal production was constrained due to wet weather in the Hunter Valley, which also impacted rail logistics to the Port of Newcastle in the March quarter. The outage of the second NCIG ship loader, in late-March, also had an impact on coal supply.
The company expects high CV thermal coal prices to remain strong for the remainder of CY2021 amid recovery in demand to pre-COVID levels.
Must Read: Thermal Coal Outlook – The Unfolding Australian Market
South 32 bid to extend the coal project stalled by NSW Commission