Source: solarseven, Shutterstock
Summary

Despite the benchmark index delivering a modest return of 1.27% this week, a few companies have shone during the period.
ClearVue Technologies signed an Exclusive Distribution Contract with Tomita Technologies this week.
Praemium Limited reported solid Q1 FY2021 results.
During the week ending 16 April 2021, the overall benchmark index ASX 200 performed decently, delivering a return of 1.27%. The QTD performance of the index was ~4%. On Monday 12 April 2021, the index showed marginal growth, with the healthcare sector the top performer and technology the worst performer. The technology sector was influenced by the drop reported in NASDAQ on 09 April 2021. By the week's closure, A-REIT became the top performer, followed by technology, communications, and others.
With this backdrop, let us look at two ASX listed stocks that delivered a strong return during the week and see their development this week.
ClearVue Technologies Limited (ASX:CPV)
Smart building materials company ClearVue Technologies Limited reported a growth of 28.44% in its share price by the end of the week. On Friday, CPV shares settled at AU$0.700, up 4.477%.
While CUV shares delivered strong growth during the week, its peers AFT Pharmaceuticals Limited (ASX:AFT) and Ecofibre Limited (ASX:EOF) reported a drop in their respective share price.
On 12 April 2021, the Company signed an exclusive Distribution Contract with Tomita Technologies Ltd for the sale & marketing of the ClearVue product for usage in greenhouses & protected cropping agriculture in Japan.
Since 1947, Tomita has operated in greenhousing, and since past nearly 15 years, it has installed more than 286,000 sqm of greenhousing.
Terms of the Agreement:
Tomita is selected as the exclusive licensee to supply, market, and sell the Company's products and technology for use in greenhouse applications and sheltered cropping agriculture only.
The license is for five years and possibly could extend.
Exclusivity is conditional as per the agreed minimum performance criteria with concerning the Isolated Glass Unit's being purchased every year from CPV and in accordance with the Deal typically.
CPV would provide Isolated Glass Unit's to Tomita from its licensed OEM manufacturers depending on a decided pricing schedule with pricing as per quantities requested.
Victor Rosenberg, the Executive Chairman of ClearVue Technologies, stated that:
Do READ: 5 ASX penny stocks flying high today
Praemium Limited (ASX:PPS)
Praemium Limited, the technology platforms provider for managed accounts, investment administration and financial planning, reported a growth of 10.42% this week.
Its peer group in the same time frame, Integrated Research Limited (ASX:IRI) reported growth in its share price while Rhipe Limited (ASX:RHP) noted a drop in its share price.
On 15 April 2021, the Company released its March 2021 quarter (Q1 FY2021) results and reported an 11% quarterly growth in funds under administration to AU$37.9 billion and 96% compared to the previous corresponding period.
Australia platform FUA was AU$16.9 billion, up 224% on pcp.
International platform FUA improved by 42% to AU$4.4 billion as compared to Q1 FY2020.
The Company reported a net platform inflow of AU$448 million for the Australian platform. It represents a growth of 194% on pcp.
Record net inflows of AU$353 million for the International platform. There was an increase of 108% as compared to Q1 FY2020.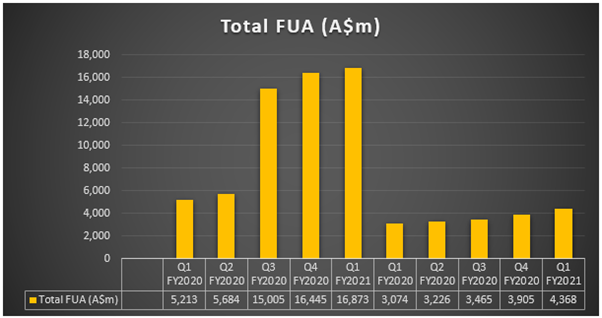 Key developments during Q1 FY2021:
PPS released 'Live Chat' to advisers. These advisers could have online access through the portal to the Praemium service teams.
The Company released a variety of new reports, including fees, asset allocation & cashflow guidelines.
Data feed and API services got extended, involving the launch of the epi 4.3 protocol. The epi 4.3 protocol helps third parties with permission to Praemium data.
The Company made significant improvements to the International platform payments functionality.
Industry Recognition:
The Company's continued its strong momentum in innovation. It helped the company position itself in third place in the Investment Trends 2020 Platform Competitive Analysis and Benchmarking Report.
Also, PPS won across nine categories which include:
Managed Accounts (Product Offering)
Business Reporting
Online Business Management,
Integration
Non-Custodial Assets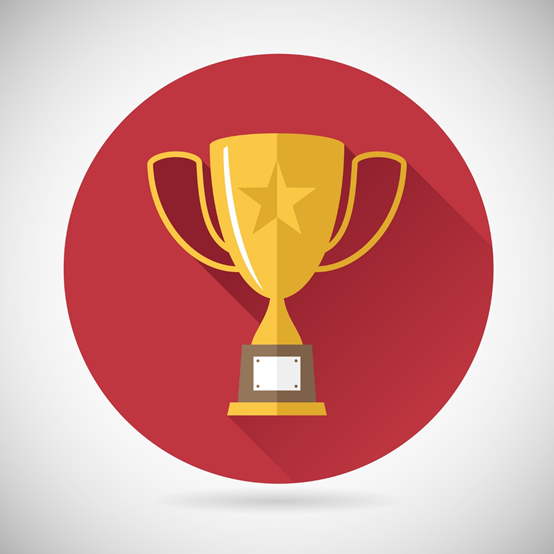 Source: © Ominaesi| Megapixl.com
PPS won the Best Platform for Discretionary Fund Management at London's Professional Adviser awards in March 2021.