Summary

Companies worldwide are quickly adopting cloud-based strategies to perform well in the new normal.
Cloud-based services providers have made the most out of the COVID-19 pandemic and have benefitted from the unprecedented scenario.
Stocks engaged in this space have gained significant traction with experts believing that cloud technology is here to stay.
The COVID-19 pandemic-induced closures forced people and even the smallest of business to be pro digitalization. Technology companies have benefited a lot from this digitalization spree. Businesses around the world are now moving towards cloud-based services.
Strengthen your Portfolio with Kalkine LITE; Now Available at $19.99 Only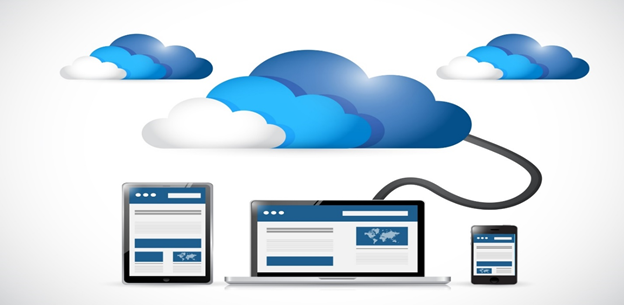 Image Source: © Alexmillos | Megapixl.com
Clouds offer global connectivity and access, anytime-anywhere. Organizations like Hospitals, Research firms and labs are looking for ways to share critical data. Other companies who have numerous employees working on web, now require big, easily accessible, storage spaces. Even small businesses have moved to cloud based accounting or digital marketing platforms. Cloud services suit all of them.
The post-pandemic era is expected to be a hybrid one. Thus, companies providing cloud-based platforms or enabling cloud computing, are going to benefit even in the future.
With this backdrop, we have shortlisted 3 noteworthy cloud service providers on ASX 200 Index- Xero, NEXTDC, and Megaport. Other players operating in the same space include Dubber Corporation Limited (ASX:DUB), Infomedia Ltd (ASX:IFM), and ReadCloud Limited (ASX:RCL).
Good Read: Three ASX-listed tech stocks in the cloud computing space
Xero Limited (ASX:XRO)
Xero is a New Zealand based technology company providing cloud-based accounting platform for small businesses. Xero is one of the fast budding global SaaS companies.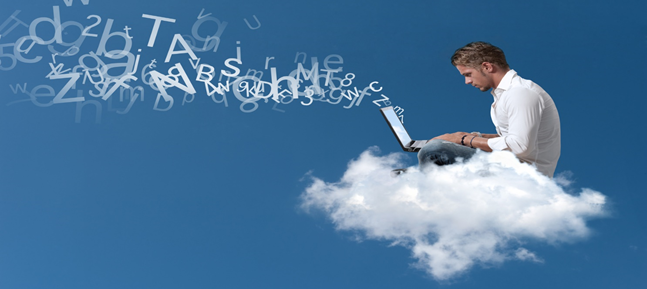 Image Source: © Alphaspirit | Megapixl.com
Its cloud-based accounting software connects people anytime, anywhere, on any device. It is used by accountants and bookkeepers, to build a trusted relationship with small business clients through online collaboration.
Xero Limited has a global ecosystem of 1,000+ connected apps and 300+ connections with banks and financial service partners. It is a market leader in New Zealand, Australia, and UK.
It is a carbon-neutral company as per the Australian Government's Climate Active program. The stock is also a part of the ASX 200 Index.
On 13 May 2021, XRO released its FY21 results with impressive rise in operating revenue and subscriber base. Company is also strategically acquiring similar companies internationally to be in line with the environment of growing adoption of cloud-based services.
XRO shares were trading 4.601% lower at AU$111.990 on 14 May 2021 (AEST 1:12 PM).
NEXTDC Limited (ASX:NXT)
NEXTDC is Australia's most trusted data center provider empowering digital infrastructures. The Company provides Data Centre as-a-Service (DCaaS) solutions to domestic and global groups.
Image Source: © Vladimircaribb | Megapixl.com
Data center solution is the most vital element in a Hybrid Cloud strategy. NEXTDC's partner network masses the country's biggest autonomous network of carriers, cloud, and IT companies.
NEXTDC has a highly skilled partner ecosystem. A few of its networked partners are Amazon Web Services, Alibaba Cloud, Google cloud, IBM cloud, Oracle cloud, alongside others.
On 24 February 2021, NXT posted its FY21 half yearly results and upgraded full year guidance. NEXTDC's customer numbers increased 16% while its revenue grew 27% y-o-y in H1.
The company expects its H2 revenue to be in the range AU$246-251 million. It also anticipates incurring capital expenditure worth AU$380-400 million on account of capacity upgradation.
On 14 May (at 1:12 PM AEST), NEXTDC shares were pegged at AU$10.585, 2.171% higher than the previous close.
Also Read: Three ASX growth shares to set your sights on for this year
Megaport Limited (ASX:MP1)
Megaport offers services to clients, control on how they connect to services, applications, providers, and networks required for their businesses. It also provides accessible bandwidth for public and private cloud connections and Data Centers along with Internet Exchange Services.
Image Source: © Nmedia | Megapixl.com
Its major Cloud Service Providers partners are AWS, Microsoft Azure, Google Cloud Platform, Oracle Cloud, IBM Cloud, Alibaba, Salesforce, Nutanix, and SAP.
On 22 April 2021, it reported a solid quarterly update for 3Q FY21. Monthly recurring revenues were up 10% y-o-y and customers increased 4% q-o-q. it also launched its network function virtualization platform MVE to enable branch cloud connectivity at Cisco.
On 14 May 2021 (at 1:14 PM AEST), MP1 shares were trading 0.686% higher at AU$13.12.
ALSO READ: Why these 2 ASX shares are good bets amid cloud computing boom?