Summary

Openpay (ASX:OPY) delivers strong growth in Q4 FY21, marks 141% rise in active plans
Rio Tinto (ASX:RIO) commits to fund Jadar lithium project
Cashrewards' (ASX:CRW) future Max™ launch begets strong growth in June quarter
The S&P/ASX200 is lower today, dropping 59.00 points or 0.79% to 7,372.40 after setting a new 52-week high. The bottom performing stocks in this index are Nickel Mines Limited (ASX:NIC) and Netwealth Group Limited (ASX:NWL), down 6.81% and 5.04% respectively. Over the last five days, the index has gained 0.87% and is currently 1.01% off of its 52-week high.
Sectors are mixed. 10 of 11 sectors are lower today along with the S&P/ASX 200 Index. A-REIT is the best performing sector, gaining 0.30% and 0.68% for the past five days.
Now, let us look at some stocks are in news since morning due to various reasons.
Anteotech (ASX:ADO) signs UK distribution agreement for EuGeni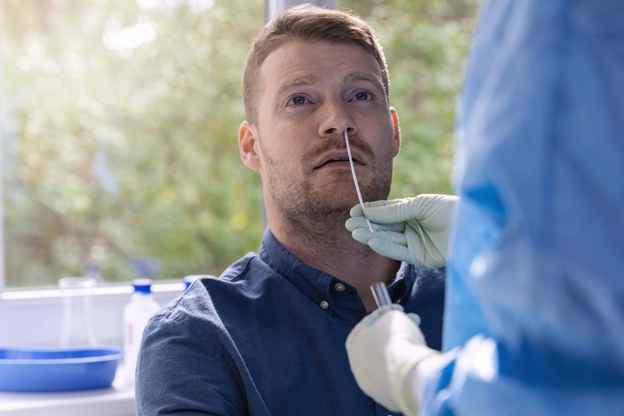 Image: © Ronstik | Megapixl.com
Anteotech Ltd (ASX:ADO) shared today morning that it has signed a Distribution Agreement with Apacor Limited for the distribution of the EuGeni Reader platform and SARS-CoV-2 Antigen Rapid Diagnostic Test in the United Kingdom.
AnteoTech has appointed Promedt UK as its UK Responsible Person, who will register the EuGeni reader and SARS-CoV-2 Ag RDT with the Medicines and Healthcare products Regulatory Agency.
Key terms of the Agreement:
The Agreement will start on 1 August 2021.
The Agreement is for exclusive sales into the United Kingdom (England, Wales and Scotland).
The initial term of the distribution agreement is for one year, this can be extended by an additional two years.
The stock ADO traded 8.888% higher at AU$0.245 per share at 1:20 PM AEST.
Acrux (ASX:ACR) gets FDA approval for its generic version of EMLA® Cream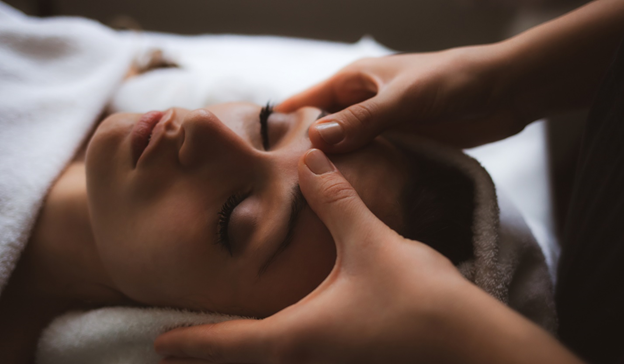 Image: © Antoniogravante | Megapixl.com
Pharmaceutical firm Acrux Limited (ASX:ACR) announced on 28 July 2021 that the US Food and Drug Administration (FDA) has approved its generic version of EMLA® Cream.
In June 2019, Acrux submitted an Abbreviated New Drug Application (ANDA) to gain approval from the FDA to market its generic version of EMLA® (Lidocaine 2.5% and Prilocaine 2.5%) Cream. Now, Acrux can manufacture and market the generic drug.
As per the announcement, the product is indicated as a topical anaesthetic for use on normal intact skin for local analgesia, genital mucous membranes for superficial minor surgery and as a pre-treatment for infiltration anaesthesia.
In the United States, sales generated by the product with which Acrux's generic will compete exceeded US$21 million in the 12 months to the end of September 2020, the release stated.
The stock ACR was spotted trading last at AU$0.130 per share at 1:20 PM AEST.
Bryah (ASX:BYH) completes Placement and secures A$3 million Funding Facility, stock opens lower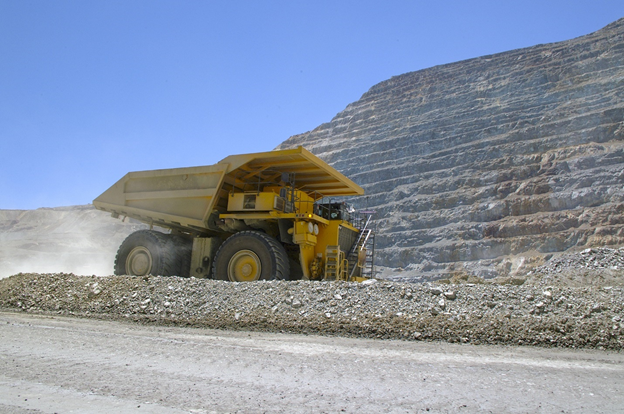 Image: © Solucionfotografica | Megapixl.com
Bryah Resources Limited (ASX:BYH) announced on Wednesday that is has successfully completed the placement of shares and options to raise a total of AU$3.95 million.
As per the Company release, the issue of 39,333,333 new shares under Tranche 1 of the Placement, that will be raising AU$2,950,000, was completed on 10 June 2021 using the Company's 25% placement capacity.
The Stocks in Action || Why ASX Stocks ADO, ACR, BYH, RIO, CRW On Investors Radar Today
The issue of 13,333,334 new shares and 13,333,334 free attaching Options under Tranche 2 of the Placement will be raising an additional AU$1,000,000 for the copper-gold-manganese explorer.
Bryah also shared that it has entered into an At-the-Market Subscription Agreement (ATM) with Acuity Capital. The ATM provides Bryah with up to AU$3 million of standby equity capital over the coming 24-month period.
Meanwhile, the stock BYH traded a tad bit lower, shedding 3.390% at AU$0.057 per share at 1:20 PM AEST.
Cashrewards' (ASX:CRW) future Max™ launch begets strong growth in June quarter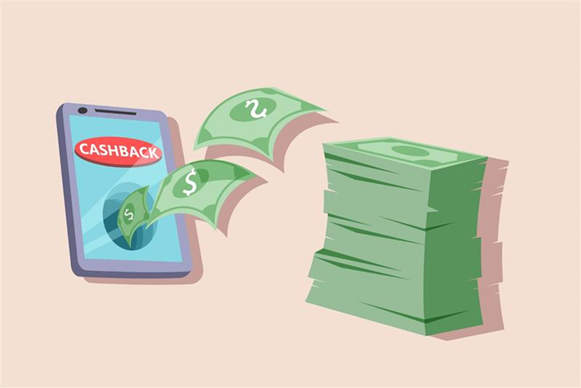 Image Source: © ClassicVector | Megapixl.com
Cashrewards Limited (ASX:CRW), the cashback reward program business, provided its quarterly activities report for the quarter ended 30 June 2021.
Key Highlights
Business momentum continues as 99,864 new members added, up 208% against the prior corresponding period (pcp).
Total Members are now at 1.1 million, up 44% against pcp, above FY21 goal. Underlying active members up 46% pcp.
Underlying Total Transaction value stands at AU$98.4 million, up 50% against pcp.
Cash receipts from customers were at AU$6.1 million, up 41% against pcp.
In addition, CRW has signed a strategic partnership has been agreed with ANZ bank to launch Cashrewards Max™ for up to 4.7 million ANZ credit and debit card customers in August 2021. It is to add close to 0.5 million Active Members by early FY23 at limited marketing cost to CRW. The Agreement will enable all CRW Members to register their eftpos (electronic funds transfer at point of sale) enabled card and use in-store from July 2021.
Also, CRW has now appointed, experienced financial services executive, Zelma van Woerkom as CFO, commencing August 2021.
CRW share traded 3.158% lower at AU$0.920 at 1:30 PM AEST.
Rio Tinto (ASX:RIO) commits to fund Jadar lithium project
Image: © Adwo | Megapixl.com
Rio Tinto (ASX:RIO), the global mining giant, has committed AU$2.4 billion to the Jadar lithium-borates project in Serbia. Jadar lithium is amongst world's largest new unexplored lithium projects.
The Jadar project would scale up RIO's exposure to battery materials. It would show RIOs commitment to for the global energy transition.
Jadar will produce lithium carbonate, qualified for use in large scale EV batteries and for renewable energy storage. Jadar will make RIO the largest lithium supplier in Europe for next 15 years. The borates produced will be, utilised in solar panels and wind turbines.
Jadar will be amongst the largest industrial investments in Serbia. It will contribute around 1-4 per cent to GDP. A lot of Serbian suppliers are expected to be engaged in mine construction. RIO will be well-positioned to supply enough lithium for over one million electric vehicles each year.
First saleable production is expected in 2026. RIO expects to produce 2.3 million tonnes of lithium carbonate in the 40-year expected life of Jadar.
RIO shares were quoted at AU$131.940 per share, down 0.401% at 1:30 PM AEST.
Select Harvests' (ASX:SHV) shares trade strong on market & crop update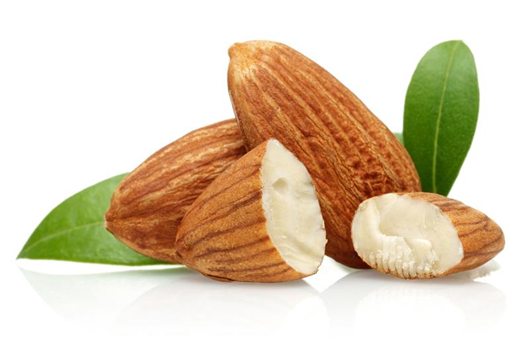 Image Source: © Nevinates | Megapixl.com
Select Harvests Limited (ASX:SHV), the integrated Almond business, presented a crop and market conditions update, at the PAC Partners and AgFood Conference today.
Crop Update-
70% of SHV crop has been processed.
It estimates the crop volume, including that acquired from Piangil Almond Orchard, to be approximately 28,250 MT.
SHV investment in new inshell optical sorters has improved inshell production for growing China and India markets.
Inshell production has already equalled last years' full year volumes.
Market Conditions-
Australian almond exports are up 67% y-o-y; South/Central Asia (India) market up 306%.
Market pricing has significantly improved on strong demand. The current market prices have risen by AU$0.50 per kg to AU$6.75 per kg. Demand stays robust on these levels.
65% of Selects Harvests' 2021 crop is committed at prices ranging AU$6.15/kg - AU$6.45/kg.
SHV's 2022 crop is progressing well with good tree health.
SHV anticipates pollination to peak in mid-August and beekeepers have commenced delivering hives to its orchards.
SHV is looking forward to a strong performance in 2022. It is also seeking benefits from Piangil Almond Orchard acquisition.
SHV shares traded 2.257% up at AU$7.700 per share at 1:30 PM AEST.
Openpay (ASX:OPY) delivers strong growth in Q4 FY21, marks 141% rise in active plans
Image Source: © Andreypopov | Megapixl.com
Openpay Group Ltd (ASX:OPY), the BNPL company, released its quarterly business update for the period ended 30 June 2021 (Q4 FY21).
OPY delivered Strong growth across leading metrics in Q4 FY21-
Active Plans hit 2 million, up 141%, pcp.
Active Customers were up 69% pcp with 51% from UK.
Highest-ever 84% new plans from Repeat Customers recorded.
Active Merchants of 3.8K up 77% pcp; the highest increase of new Active Merchants.
Strong volume growth dynamic, with an increase in TTV, up 46% pcp.
In addition, OPY USA is expected to be live in early October 2021. USA is the world's largest developed BNPL market. OPY seeks to accelerate UK growth with Payment Assist acquisition and ingrain OPY's position as BPNL global leader in Automotive vertical.
Significant platform partnerships have been signed by OPY with ecommerce providers, like, Adobe, Quest Payment Systems, Shopwired, Apparel 21, etc. It is to drive future growth across all key verticals.
A major funding package has been approved by OPY shareholders, raising AU$37.5 million equity via an oversubscribed institutional placement.
OPY shares traded 5.417% down at AU$1.135 per share at 1:30 PM AEST.