Source:Cryptographer ,Shutterstock
Summary

Nuheara Limited has received FDA registration for the medical device listing of its new hearing aid.
The registration enables the Company to meet the diverse hearing needs of underserved customers having a broad spectrum of hearing loss.
The Company anticipates launching IQbuds² PRO in the US later in the calendar year 2021.
An ASX-listed global leader in smart hearing technology Nuheara Limited (ASX:NUH), updated the market that the Company has obtained US Food and Drug Administration (FDA) establishment registration for a medical device listing of IQbuds² PRO (PRO).
NUH shares moved up post the announcement and were trading at A$0.045, up by 3.409% at AEDT 01:46 PM. The market capitalisation of the Company stood at A$75.80 million.
Let us dive deeper and discuss this significant development of NUH in detail-
Nuheara obtains FDA's 510(k) exempt classification
On 9 March 2021, Nuheara updated the market that its device IQbuds² PRO has obtained class 2 (medical device) 510(k) exempt classification. With this exempt classification, the Company is not required to conduct any clinical trials for the device.
Source © Mazirama| Megapixl.com
Besides, the Company stated that software developments are currently in train and will offer greater hearing technology sophistication as well as a greater level of hearing amplification.
Nuheara's PRO will be the second product derived from the recently established IQbuds² hardware platform alongside IQbuds² MAX (MAX). NUH anticipates the launch of PRO in the US later in CY21.
The Company updated that its multi-product approach to expand sales opportunities in the US by catering to an increasing base of underserviced consumers having a broader spectrum of hearing loss.
ALSO READ: Nuheara (ASX:NUH) applauds WHO's interventions revealed in Hearing Report
Management Commentary
Justin Miller, CEO of Nuheara, commented:
Mr Miller further added that the FDA Classification for PRO is separate from the proposed Over-the-Counter (OTC) hearing aid category by the FDA. It was due to be issued as a new category in August 2020 but has since been delayed. Now, the Company anticipates that the FDA will issue this at some stage during 2021. He is confident that the Company is well-positioned to respond once it is made.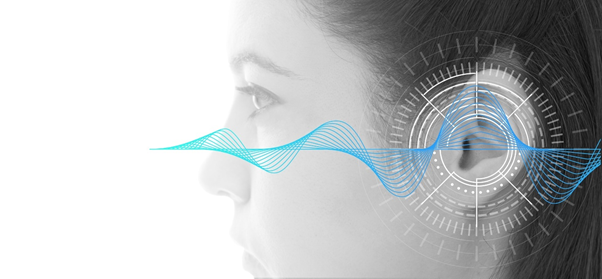 Source: © Sueharper | Megapixl.com
Nuheara's objective is to develop an end-to-end hearing healthcare company by utilising the Company's connected hearing technology platform. The Company aims to offer hearing products, accessories as well as services across the Hearables, Medical Device and OTC markets.
ALSO READ: Nuheara (ASX:NUH) inks manufacture, supply deal with HP; check details