The Australian share market continued to trade higher by afternoon, with the benchmark index ASX 200 adding 23.30 points to trade at 7049.10, up by 0.33%. Seven of 11 sectors were trading in green, while Financial was the best performing sector, up 1.29%. Other sectors that were leading on ASX 200 include Healthcare, A-REIT, and Telecommunications Services. Sectors with losses include Information Technology, Energy, Industrials, Utilities, and Material.
Monday was a solid day for the Australian stock market, with ASX 200 opening higher, led by gains in bank and property shares. The bank shares remain in focus, ahead of the Reserve Bank of Australia's monetary policy meeting this week. The markets expect the apex bank to keep interest rates unchanged at near-zero level (10 basis points).
Gainers and losers
Image Source: ID 46702790 © Embe2006 | Megapixl.com
Pointsbet Holdings Limited (ASX:PBH) was the best performing stock on ASX 200, rising 5.07%, after the online bookmaker reported a phenomenal 236% rise in turnover to AU$905.2 million. G8 Education Limited (ASX:GEM), Westpac Banking Corporation (ASX:WBC), Kogan.com Ltd (ASX:KGN), and Charter Hall Group (ASX:CHC), were among other notable gainers.
Some of the worst performing shares were Resmed Inc (ASX:RMD), Eagers Automotive Limited (ASX:APE), Credit Corp Group Limited (ASX:CCP), Wisetech Global Limited (ASX:WTC), and Altium Limited (ASX:ALU).
Financial stocks edge higher ahead of the RBA Meeting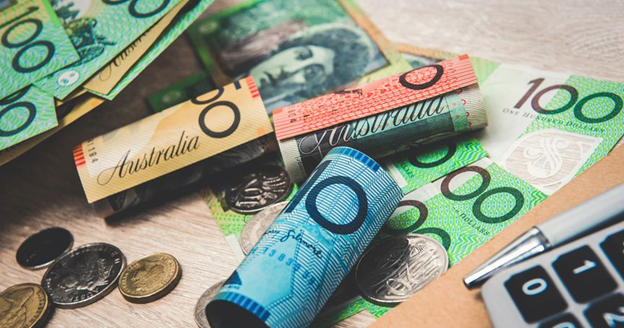 Source: Atstock Productions, Shutterstock
Financial stocks were the biggest percentage gainers on the ASX as rate-sensitive stocks edged higher ahead of the RBA policy announcement. The Australian central bank will release a policy statement at 2.30pm on Tuesday, which would be supplemented by an address from RBA Deputy Governor Debelle on Thursday evening in Perth.
The index heavyweights, Australia and New Zealand Banking Group (ASX:ANZ) and the Commonwealth Bank of Australia (ASX:CBA), were up 0.5% each, while Westpac Banking Corporation (ASX:WBC) rose over 4%.
Westpac, one of Australia's biggest four banks, reported better-than-expected cash profit in the first half of 2021 on the back of economic recovery in Australia and New Zealand. The bank has more than tripled its cash EPS to 97 cents during the first half of 2021 as compared to the corresponding period last year. The statutory net profit stood at AU$3,443 million, up 189% on pcp. The board of Westpac has also declared an interim dividend of 58 cents a share.
Boosted by strong earnings and dividend announcement, shares of WBC were trading 4.04% higher at AU$25.99.
Newsmakers
Shares of Caravel Minerals (ASX:CVV) were down 3.334% at AU$0.290 after the company said it had received commitments to raise A$7.5 million via a share placement. The company will issue 27,777,778 million new fully paid, ordinary shares at an offer price of AU$0.27 apiece.
Credit Intelligence Limited (ASX:CI1) share price was quoting at A$0.026 per share, up 8.333%, after the company informed the exchange that it had entered into a share purchase agreement with OneStep Technology Investment Limited to provide SME BNPL services to the Hong Kong market through OneStep I.T. As per the agreement, CI1 will acquire 60% of the issued share capital of OneStep I.T.
Empire Energy Group (AASX:EEG) shares rose 1.5% to AU$0.325 after the company reported 47% growth in its best estimate Prospective Gas Resource to 3.5 TCF.
Commodity Market Update
Crude oil prices slid on Monday, from six-week high of the last week, due to lockdowns in India and Brazil in the wake of the rising coronavirus cases. Brent oil futures for the July delivery was up 0.41% at US$66.93 per barrel, while WTI crude oil futures for the June delivery traded 0.28% higher at US$63.73 per barrel.
Spot gold dropped 0.3% to US$1,766.89 an ounce, while the US gold Futures closed 0.14% lower at US$1,767.30 an ounce.