Summary

Medical imaging software provider Mach7 Technologies onboards Mr Philippe Houssiau as a Non-Executive Director, effective 1 January 2021.
Mr Houssiau comes with a plethora of experience in the healthcare technology domain.
Mach7 believes the new Director will support in executing key operational and strategic plans.
Mach7 Technologies Limited (ASX: M7T), a technology services provider for the healthcare industry, today announced the appointment of a new Non-Executive Director, Mr Philippe Houssiau. Mr Houssiau is currently based out of Antwerp, Belgium and will take up the new position starting 1 January 2021.
Notably, Mach7 Technologies revels in the timing of bringing a new Non-Executive Director on board. The Company stated that 2020 has been a "transformational" year and that its business continues to grow rapidly. To support the momentum, Mach7 decided to bring an additional Non-Executive Director to the board.
Mr Houssiau will complement the board's skills while working closely with the CEO and Chair.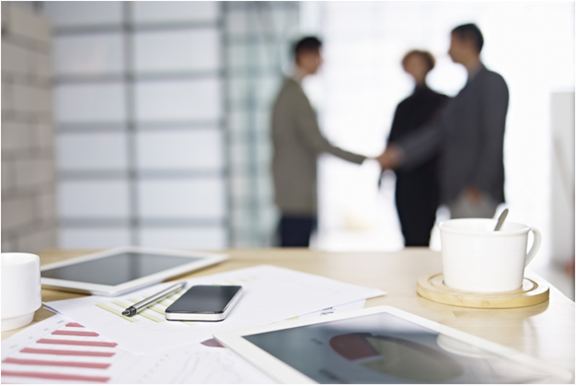 Image Source: MegapixlTM
A look at the new Non-Executive Director's Profile
Philippe Houssiau has vast experience in the healthcare sector and held various roles in management. He has been a board member of several companies worldwide. Mr Houssiau's expertise and domain knowledge will align well with the Company's goals.
Apart from his management and board roles, Mr Houssiau has also been an entrepreneur and consultancy partner. Before joining Mach7 Technologies, he served Agfa Healthcare and Alliance Healthcare as the Chief Executive Officer. He has also held the role of a partner at Hg Private Equity and Chairman of Orion Health, besides having worked on various profiles with Price Waterhouse in the past.
Image Source: MegapixlTM
Mach7 stated that the variety of roles the new board member has held in the IT and healthcare industry would assist the Company in the future. Mr Houssiau's skills and experience will drive Mach7's operational and organisational growth.
Commenting on the management changes, Mach7 Chairman David Chambers said that the Company was pleased that a person like Philippe Houssiau had joined them. The Chairman believes that Mr Houssiau's vast expertise in the healthcare domain, especially in the global diagnostic imaging market, will be priceless for Mach7.
Share performance
Following the announcement, Mach7 Technologies' share price moved up by ~3 per cent. At AEDT 3:18 PM, the shares were trading at A$1.235, down 0.404 per cent compared to the previous close. The Company's market capitalisation stood at A$291.01 million.