Summary

Kyckr Limited released its December quarter report reporting 27% growth in contracted recurring revenue.
The Company's Enterprise business was the major contributor to overall revenue.
The customer monthly run rate improved by 20% in the first half of FY21.
Kyckr partnered with FrankieOne during the period and launched its flagship product, Company Watch worldwide.
Regulatory technology company, Kyckr Limited (ASX:KYK) released its Q2 FY21 results with a strong performance from the Enterprise business. The total revenue was up compared to Q2 FY20.
Let's look at the key highlights and updates during the quarter:
Financial Highlights
During Q2 FY21, the revenue increased by 3% compared to the previous corresponding period (pcp).
There was a significant increase in Enterprise revenue (+43% on pcp). However, the increased revenue was offset by a reduction in website revenue of A$52,000. The decline was due to the decreased individual client activity because of COVID-19 impact.
The underlying revenue growth, excluding one-off revenue, improved 25% on pcp.
Contracted annual recurring revenue grew 27% compared to Q1 FY21 as more clients shift from pay as you go (PAYG) to contractual responsibilities. KYK anticipates this trend to continue.
In 1H FY21, the existing customer monthly run rate improved by 20%.
KYK's net cash position as on 31 December 2020 stood at A$7.2 million.
Business Update
During the December 2020 quarter, the Company completed the transition from selling data and documents on a transactional basis to contracting with clients. The transition was done to provide clients with value-added information services over longer timeframes.
Besides, Kyckr remained focused on its strategy to build its Enterprise channel and Partnership model, resulting in robust enterprise revenue growth. However, the Enterprise revenue growth got offset by COVID-19 linked effect on website traffic. It is also important to know that the company lays stress on acquiring Enterprise customer and switching PAYG Enterprise users to annual contracts. This forms an essential component of their marketing activities. KYK expects this trend to acquire Enterprise customer would continue as marketing activities on the more lucrative prospects with Enterprise clients.
Partnership with FrankieOne
Lately, Kyckr entered into a partnership with FrankieOne. Now, the clients of FrankieOne would be able to access the vast global registry data sources.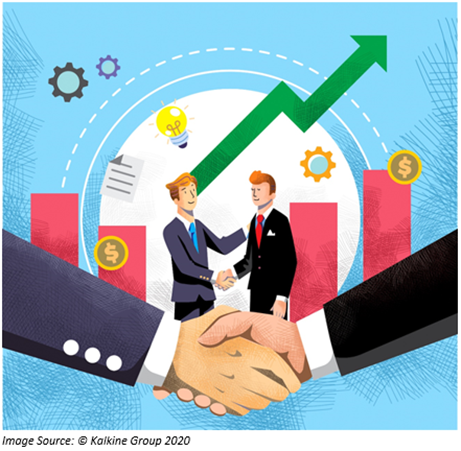 Increase in Product Offering
KYK released its core product "Company Watch" globally, representing a step-change in the KYC space. The product would help businesses expand from client verification during the onboarding time to real-time, continuous monitoring of clients.
The Company developed UBOVerify, which is its new product offering that identifies Ultimate Beneficial Owners (UBO) and the ownership structure of a given entity. The product lowers UBO investigation duration by days and eliminates the maximum manual work needed to get UBO information.
KYK also included China & Japan to its network of corporate registry links.
At AEDT 3:22 PM, KYK shares are trading at A$0.077, up 1.315%.