Highlights

Australia's largest online retailer Kogan.com Limited released its FY21 results marked by solid revenue growth but a massive fall in NPAT.
FY21 revenue was up ~57%, aided by record-breaking gross sales. However, NPAT was down ~87%, impacted by high inventory and freight costs.
The decline in profit, coupled with dividend suspension, dampened investor mood as Kogan shares fell sharply after the announcement.
Kogan.com Limited (ASX:KGN), an Australian eCommerce major with a growing portfolio of retail and service businesses, released its FY21 financial results (period ended 30 June 2021), marked by an impressive gain in revenue but a massive decline in profits.
Impacted by the decline in profit and suspension of dividends, Kogan.com shares dropped significantly, trading at AU$11.380, down 13.329%, at 1:35 PM AEST.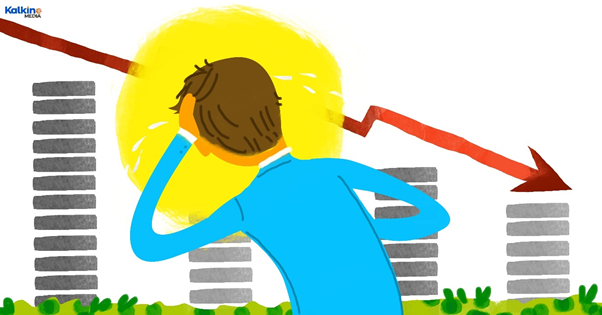 Source: Copyright © 2021 Kalkine Media
Let us take a look at Kogan.com's FY21 performance -
Kogan's FY21 revenue up, but profit drops 87%
Kogan's NPAT dropped to AU$3.5 million, marking a decline of 86% compared to the previous year. This massive drop in profit reflects inventory, logistics as well as Mighty Ape acquisition costs. However, the Company posted a solid 56.8% increase in revenue, to AU$780.7 million, also delivering a CAGR of 33.4% since FY2019.
Other key highlights from FY2021 are-
Gross profit stood at AU$203.7 million, up 61%.
The adjusted NPAT was recorded at AU$42.9 million, increasing by 43.2%.
Adjusted earnings per share (EPS) was up 27.2% to AU$0.41.
The Company decided not to pay dividends to support its growth plans and has not declared a final dividend for FY21.
As of 30 June 2021, Kogan.com had net cash of AU$12.8 million.
Source: Copyright © 2021 Kalkine Media
RELATED READ: Three ASX retail shares with decent upside potential
Commenting on Kogan.com's FY21 performance, Ruslan Kogan, Founder and CEO, stated-
Outlook for FY2022
Kogan.com is a dynamic portfolio of business and has a positive outlook for continued growth. In FY2022, the Company anticipates improved operating leverage, consistent with its long-term track record. Other FY2022 goals include-
The Company will aim to grow its First memberships, reaching the medium-term target of 1 million members Growth in Exclusive Brands.
Increase in Kogan Marketplace Integration of Mighty Ape team and operations.
For improving its capabilities, Kogan anticipates potentially implementing logistics projects that its balance sheet can support.
Kogan's excellent start in FY2022
The July 2021 unaudited management accounts show:
The Company reported growth of 5.1% in gross sales during the month compared to July 2020.
For the first month of FY21, adjusted EBITDA stood at AU$2.1 million, reflecting high operating costs that are gradually reducing the inventory of AU$215.4 million.
Kogan has a strong balance sheet to support the planned business growth initiatives.
Furthermore, the Company highlighted that the first 18 days of August 2021 had shown a strong acceleration above July 2021 performance, with gross sales up 24.5% vs July.
RELATED READ: 10 ASX companies that posted profit in this earnings season