Source: blurAZ, Shutterstock
Summary:
Australian retail segment experienced challenges during COVID-19. However, businesses providing online services managed to sail through this period.
Metcash noted strong revenue growth across all its pillars. The initiatives taken by the Company helped it to progress to date.
Cettire's robust financials were aided by an increase in revenue per client and new customer acquisition.
Australia's retail sector experienced a challenging time during the pandemic as most stores were shut down due to the COVID-19-led restrictions. However, businesses that provided online services managed to tide over these turbulent times when social distancing and lockdowns became a norm.
A recent report released by ABS Australia on 04 March 2021 indicated that food retailing and household goods retailing grew during January 2021 while there was a drop in clothing, footwear, and personal accessory retailing.
In this article, we present to you two Australian stocks from the retail sector that have performed well in the past few months and are worth considering.
Cettire Limited (ASX:CTT)
Cettire Limited, a global luxury online retailer, has been included in the All-Ordinaries index in S&P/ASX Indices' March quarterly review. The Company has performed admirably on the ASX this year.
CTT stock has witnessed a growth of 44.554% in the last month and a massive 204.167% in the previous three months.
Cettire reported a solid first half of FY2021 (period ended 31 December 2020). The Company clocked massive 476% growth in gross revenue to hit A$52.7 million, while sales revenue stood at A$40.5 million, a gain of 479%. These impressive results were driven by new customer acquisitions and an increase in revenue per client.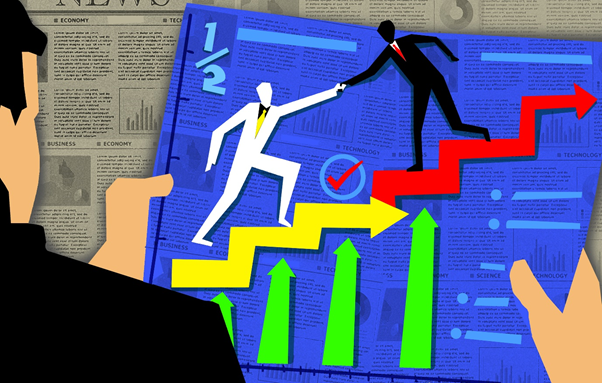 Source: Copyright © 2021 Kalkine Media Pty Ltd.
Also, 34% of gross revenue came from the same clients due to improved average spend per order as well as augmented order frequency for this client group.
Image Source: Kalkine Media Pty Ltd (Data Source: CTT's Report Dated 26 February 2021)
Stock Information: On 1 April 2021, CTT shares closed at A$1.460, up 3.914%. The Company has a market cap of A$535.63 million.
DO READ: Meet ASX's only pure-play online luxury goods retailer
Metcash Limited (ASX:MTS)
Australia's leading wholesale distribution and marketing company, Metcash Limited, reported growth of 25.084% in the last year. The surge in the share price was driven by the Company's strong market position and financial strength.
In 1H FY2021, the Company witnessed substantial growth in sales volumes across all pillars. MTS noted strong earnings growth with underlying Group EBIT up 30.4% to A$203 million. Group revenue improved by 12.2% to A$7.1 billion and 12.3% to A$8.1 billion, including charge-through sales. Underlying profit after tax grew by 43% to A$129.6 million.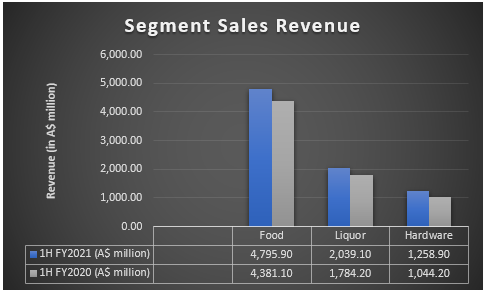 Image Source: Kalkine Media Pty Ltd (Data Source: MTS's Report Dated 07 December 2020)
The Company noted that improved retailer competitiveness during the pre-COVID-19 period helped them retain new and returning shoppers. Positive shopper perception, coupled with brand health metrics, supported retailer shopper retention.
In a recent announcement dated 16 March 2021, MTS highlighted that the Sapphire program, which focuses on improving DIY, outperformed during the pandemic. The Sapphire store refresh program is supporting the Mitre 10 brand.
By 2026, the Company aims to upgrade over 1,200 stores as the existing environment has given rise to an increasing number of retailers looking to drive eCommerce.
Stock Information: On 1 April 2021, MTS shares closed at A$3.740, up 1.630%. The Company has a market cap of A$3.76 billion.
GOOD READ: Why Metcash (ASX:MTS) shares are sparking interest among investors?