Source: EcoPrint, Shutterstock
Summary

Iron ore production for Q3 FY21 grew by 44% year-on-year.
Iron ore shipments experienced challenges due to inter-border movement restrictions.
Lithium production at Mt Marion declined by 16% from the previous quarter.
MIN has secured two gas exploration permits in the Perth and Northern Carnarvon basins.
Mining services provider Mineral Resources Limited (ASX:MIN) has released its quarterly activity report for the three-month period ended 31 March 2021. The Company's mining production volumes remained consistent with the last quarter and in line with the expectations.
Also Read: Iron ore rally eases on China's pledge to limit emissions
Iron Ore Production and Shipments
For the reported period, MIN iron ore production was 4.9 million wmt (wet metric tonnes). When compared with the previous corresponding period (pcp), iron ore production grew by 44% while the stockpile of crushed iron ore increased to 1.4 Mt on the site.
The shipments of iron ore experienced some constraints due to the COVID-induced restrictions in movement. The Company shipped 4.1 Mt of iron ore during the period. It has also lowered its shipment guidance to 17.4-18 Mt for FY21.
Mineral Resources realised an average price of US$144.8 per dry tonne for iron ore during the quarter. The average realised price was 5% higher than the previous quarter, as the prices in the international market are breaking previous records.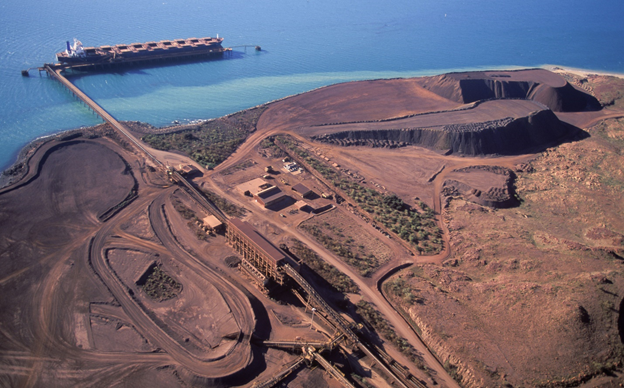 Image source: © Johncarnemolla | Megapixl.com
Interesting Read: Mining Mogul – Chris Ellison of Mineral Resources (ASX:MIN) Sets Ambitious Targets
Lithium Project Update
MIN operates the Mt Marion Lithium Project in a 50-50 joint venture with Jiangxi Ganfeng Lithium Co., Ltd. The Company produced 108,696 dmt of lithium, 16% lower than the previous quarter. The lower production was attributed to the lower grade of the mined material.
The Wodgina lithium project in a JV with Albermarle (NYSE:ALB) is still under maintenance. The JV partners are reviewing market conditions to take any further operational decisions. The Company also reported that construction of lithium hydroxide processing trains in Kemerton is on schedule with commissioning expected in 2H 2021.
MIN in Energy Business
MIN's long-term strategy involves securing reliable natural gas supply to support its mining operations and become energy independent. The Company, in line with its strategy, secured two natural gas exploration permits in the onshore Perth and Northern Carnarvon Basins.
Also Read: Why OPEC Increased Crude Oil Demand Forecast for April Report?
With an area of more than 7,200km2 in the Perth Basin, MIN is the largest petroleum acreage holder in the basin. The Company operates a total of 8 permits. In the Northern Carnarvon Basin, MIN holds a permit in a 50-50 JV with Buru Energy (ASX:BRU), which is the project operator.
The Company is also instrumental in the renewable energy sector. It is working on a roadmap to develop solar energy at its Wonmunna mining site to support its pledge of becoming carbon neutral by 2050.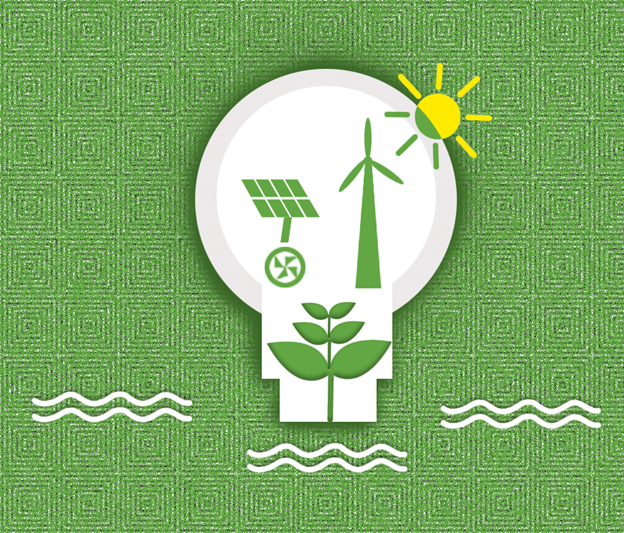 Copyright © 2021 Kalkine Media Pty Ltd.
Good Read: Interesting Lithium Shares that are Riding the EV Bandwagon
Share Price Movement
MIN traded at A$42.780 on 16 April 2021. The Company paid a dividend of A$1 per share to its shareholders in March 2021, highest among the last five payouts. The current dividend yield stands at 3.91%.
The companies to watch out today for quarterly reports are Frontier Resources Ltd (ASX:FNT), Sunstone Metal Ltd (ASX:STM), Flagship Investment Limited (ASX:FSI) and Whitehaven Coal Ltd (ASX:WHC)