Summary

Australia is making progress towards economic recovery to get people back to work.
Crowd Media Holdings marked the March quarter with the first SaaS licence signed for its AI platform.
GPT Group highlighted that the economic recovery helped strengthen the operating environment. The Company reported high net billing collections across portfolios.
Zoono indicated that its Microbe Shield was successfully tested in the US. The Company also hired new distribution partners and partnered with Microsoft.
The Australian economy seems to be moving in the right direction, with multiple businesses playing a pivotal role in getting people back to work.
DO WATCH: The Economic Corner: Can the Australian economy grow this year at its fastest pace since 2007?
Several ASX-listed companies have released their quarterly updates indicating decent performance, in general, during the period.
Some of the companies that have recently announced their quarterly reports include Megaport Limited (ASX:MP1), Life360 Inc.(ASX:360) and Pointerra Limited (ASX:3DP).
This article will take you through three firms that announced their results today – Crowd Media, GPT Group and Zoono.
Source: © Charlieaja| Megapixl.com
Crowd Media Holdings Limited (ASX:CM8)
Crowd Media Holdings Limited uses its Artificial Intelligence platform for conversational commerce applications.
In its Q3 FY2021 results, the Company highlighted an improvement in operating cash flow from -AU$0.7 million to AU$0.3 million, up 148% QoQ. Other key highlights from the period are highlighted below:
CM8 signed its first SaaS license in the March quarter (Source: © Wrightstudio | Megapixl.com)
ALSO READ: Crowd Media (ASX:CM8) Shares Slipped Over 13.5% Following Its Latest Updates
Financial highlights
By the end of Q3 FY2021, the Company reported an increase in the cash balance by AU$1.3 million to AU$4.2 million.
CM8 shares ended the day in line with the previous close at AU$0.034.
INTERESTING READ: Do You Know These Prominent ASX-Listed Penny Stocks?
One of Australia's largest diversified property groups, GPT Group, highlighted that its diversified portfolio benefitted from the ongoing economic recovery. The Company reported that in logistics, tenant demand for high-quality assets remained strong aiding the ongoing rollout of its development pipeline. Leasing activity in the office sector continued to improve as businesses prepare themselves for the recovering economy. The retail sales momentum was supported by jobs growth and strong consumer confidence.
Q3 Highlights
GPT shares closed at AU$4.670, down 0.639%.
ALSO READ: GPT Group lifts dividend guidance for 2021
Zoono Group Limited (ASX:ZNO)
Global biotech company Zoono Group Limited has released its Q3 FY2021 results for the quarter ended 31 March 2021.
Zoono Group made significant developments during Q3 and also provided its outlook for the final quarter of FY21. Key highlights from the quarter are mentioned below:
Q3 Highlights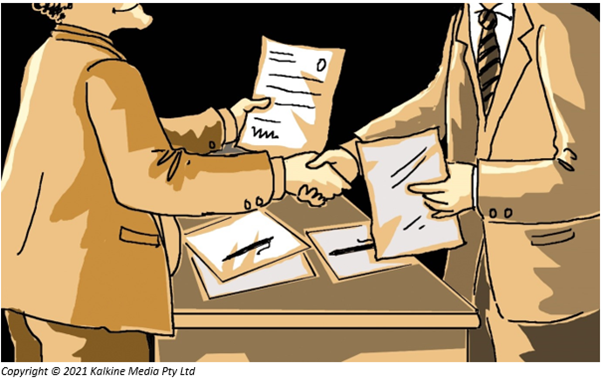 Financial Highlights
ZNO shares closed 12.808% lower at AU$0.885.
Do READ: All You Need To Know About Zoono's (ASX:ZNO) Achievements In Q2 FY2021