Summary

PointsBet has reached a deal to acquire an advance deposit wagering racing operator in the US.
The deal would situate PointsBet within the growing US online racing market.
The deal is expected to close later this month.
The stock of PointsBet Holdings Limited (ASX: PBH) was trading higher by nearly 4% in early trading hours on 10 May 2021, after the release of an upbeat company update.
PointsBet USA Inc., a wholly owned subsidiary of PBH, is acquiring Premier Turf Club, LLC, which is an active pari-mutuel Advance Deposit Wagering (ADW) operator.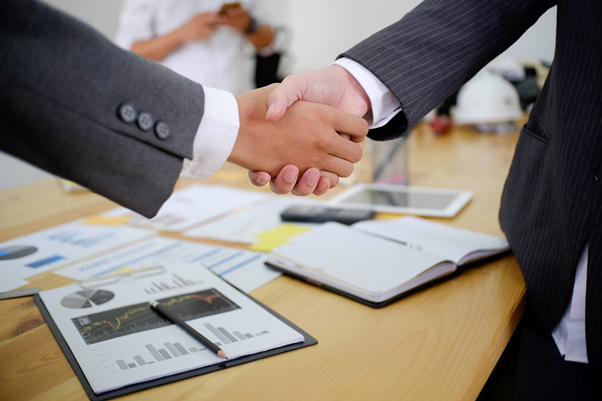 Source: © Prathanchorruangsak | Megapixl.com
PointsBet is the fastest growing online bookmaker with operations in Australia and the United States. The company has created a flexible cloud-based wagering platform, which allows to provide creative sports and racing wagering products to its customers.
Good Read: Why Pointsbet (ASX:PBH) shares rose 160% in just 6 months
Insight into the Deal
Valued at US$2.9 million, the deal is expected to close later this month, subject to customary closing conditions.
The Oregon Racing Commission has licenced Premier Turf Club in Oregon. With the website BetPTC.com, Premier Turf Club is operational for more than a decade. Premier Turf Club has extensive industry expertise and relationships, in addition to excellent reputation and customer-focused operations.
As the company continues its rapid expansion across the US, it is expected to position PointsBet within the growing US online racing market (thoroughbreds, harness, and greyhounds).
Must Read: PointsBet (ASX:PBH) makes further inroads in the US with iGaming launch in Michigan
Deal Aids in Entering the US Horseracing Market
Racing, along with sports wagering and iGaming, plays a significant role in the United States. The racing industry in the United States results in over US$12 billion in annual turnover.
The addition of ADW to PointsBet's growing proprietary wagering product set, which already includes a fixed-odds sportsbook, PointsBetting, and an online casino, aids the company's goal of being at the forefront of innovation and development in the American horseracing.
Meanwhile, Todd Bowker, Premier Turf Club's General Manager, highlighted PointsBet as an ideal choice, as the company explored options to enter the sports betting market. Bowker added that the company plans to offer sports wagering to the customers in jurisdictions where it is legal. Meanwhile, PointsBet's customers will get access to the excitement of betting on racing.
Good Read: Why legalising betting is good for any country?
Here's how other consumer stocks were performing on Monday. Lark Distilling Co. Ltd (ASX: LRK) was trading 1.379% higher and Mad Paws Holdings Limited (ASX: MPA) was trading higher by 2.777%, while Maggie Beer Holdings Ltd (ASX: MBH) was trading 1.563% lower and Airtasker Limited (ASX: ART) was trading 1.688% lower at 11:26 AM AEST.