Summary

SECOS Group is leveraged to demand for sustainable products. The company recently posted profit of $66k in the first half. Moreover, its focus on biopolymer products has given earnings visibility.
SECOS Group (ASX:SES) has clocked profits in its first-half earnings report. SES offers sustainable packaging solutions. Its speciality, bioproducts sales delivered strong growth during the half-year period.
The company sells films, bags, and resins. In response to rising demand, SECOS is expanding capacity in its plants. First phase expansion in its China plant. Its products are sold in 20 countries.
SECOS swings to profits
In H1 FY21, its revenue grew 30.5% to $13.85 million from $10.62 million. Gross profit margin improved to 18.2% from 14.2% in H1 FY20. Likewise, the company posted a small profit of $66,000.
Biopolymer sales accounted for 61.1% of revenue in the first half. Sales result was achieved despite the pandemic and supply chain constraints. The gross margin improvement was attributed to better plant efficiencies, increased utilisation, and economies of scale.
But the firm also experienced margin compression stemming from FX impact, capacity expansion costs, and outsourced bags manufacturing to deliver risings orders. It expects further gross margin improvements and is focusing on higher-margin products.
At the end of the period, it had a cash balance of $14.3 million. The company had raised $15 million to support working capital, expansion, business growth. Besides, a rising Australian Dollar also impacted reported sales because the majority of sales are in MYR, CNY, and USD.
Road ahead
SECOS Group has numerous patents supporting its market across jurisdictions. Its portfolio has 11 patent families related to thermoplastic starch-based biopolymer resin formulations.
It is operating in the market, which is an alternative to single-use plastics. The rising acceptance levels of sustainable products will likely support a medium demand outlook.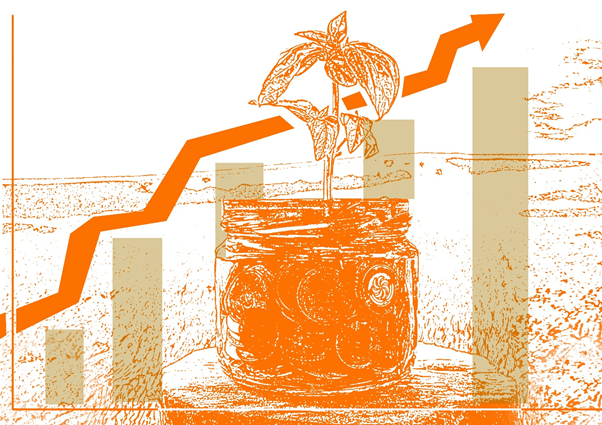 Copyright © 2021 Kalkine Media Pty Ltd
SECOS is a vertically integrated business having a wide range of compostable products and resin. It has expertise in film production with the flexibility to adjust for tailored products. The company is driving marketing efforts and is looking for OEM partnerships.
The company said FOGO initiatives by Australian Councils are driving new tender requests. It also bagged a US$3 million contract, while demand remains strong. MyEcoBag™ would be expanded through Woolworths and other retail chains.
SES shares closed at $0.31 on Monday, 22 February 2021.