Highlights

Software firm Appen plunged over 19% on disappointing earnings.
The shares of Qantas Airways soared nearly 4% post-earnings report.
A2 Milk shares plunged nearly 15% on a drop in its profit.
Shares of St Barbara fell nearly 4% after it halved its final dividend for the 2021 financial year.
Eagers Automotive shares fall despite reporting solid earnings.
Australian share market witnessed bearish trade on Thursday, snapping a three-session gaining streak, as caution prevailed in the market ahead of the annual meeting of central bankers. In addition, the persistent concerns about rising COVID-19 cases and disappointing corporate earnings also dampened market sentiment. Among the individual stocks, technology firm Appen (ASX:APX) topped the losers' chart by falling over 15% as its earnings fail to meet the market expectation. Meanwhile, travel stocks Flight Centre Travel Group (ASX: FLT) and Corporate Travel Management (ASX:CTD) gained the most.
Here's how investors reacted to the corporate earnings of the top five companies.
Qantas Airways' FY21 loss narrows, defers dividend
Image source: Ryan Fletcher, Shutterstock
Qantas Airways (ASX: QAN) shares rose 3.7% to hit an intraday high of AU$5.05 after releasing its 2021 financial results. The carrier, the country's largest carrier by fleet size, posted a substantial full-year loss due to coronavirus-led lockdown, but it started the new financial year in a solid position and managed its recovery. However, the company has not declared any dividend for the year as travel restrictions impacted business.
The revenue plunged 58.4% to AU$5.9 billion in FY21, while it posted an underlying pre-tax loss of AU$1.83 billion. However, the underlying EBITDA (earnings before interest, taxes, depreciation, and amortisation) was AU$410 million, in line with the guidance provided in May.
What made ASX snap 3-day gaining streak?
As per the airline, the revenue loss from the COVID-19 pandemic touched AU$16 billion as a ban on international travel and domestic border restrictions impacted travel demand. The company expects to resume international services by the end of 2021.
Appen profit halves, revenue slips 2%
Image Source: Shutterstock.com
Shares of software firm Appen (ASX:APX) topped the losers' chart by falling as much as 19% to AU$11.16 on disappointing earnings.
The profit more than halved to US$6.7 million during the first half of the year, as customers allocated resources to new, non-advertising projects. The revenue dropped 2% to US$196.6 million.
The company also declared an interim dividend of 4.5 cents a share, in line with the dividend paid a year ago.
A2 Milk FY21 profit drops 80%, revenue falls 30%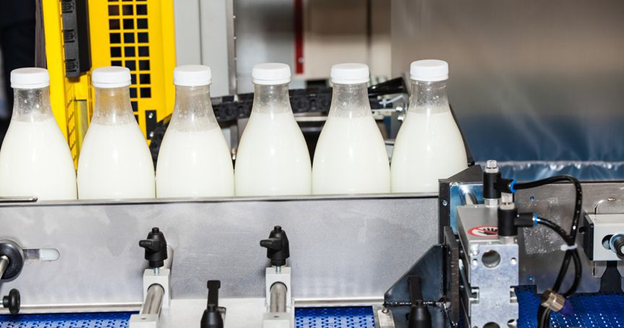 Image source: Alexander Tolstykh, Shutterstock.com
Shares of premium branded dairy nutritional firm A2 Milk (ASX: A2M) plunged as much as 14.6% to AU$6.24 after a sharp drop in its profit for the 2021 financial year.
The New Zealand-based company's profit declined nearly 80% to NZ$80.7 million due to supply chain disruptions caused by the COVID-19 pandemic. The slow growth in its main market, China, also impacted earnings. Revenue fell 30.3% to NZ$1.2 billion while EBITDA ((earnings before interest, taxes, depreciation, and amortisation) slumped 77.6% to $NZ123 million.
The company said that the FY21 was a very challenging year due to uncertainty and volatility caused by the COVID-19 crisis, while the rapidly changing China infant nutrition market also hurt earnings.
The company did not declare any dividend for FY21, citing market volatility and potential opportunities to reinvest in growth and supply chain.
St Barbara posts loss in FY21, cuts dividend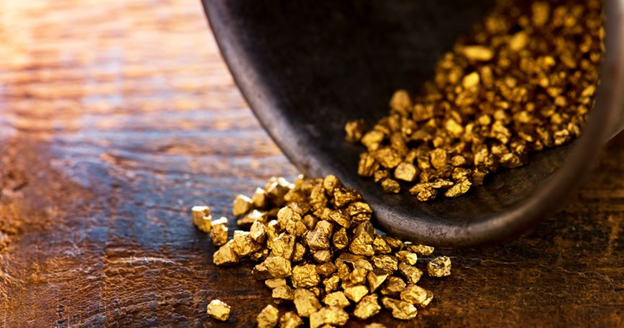 Image source: optimarc, Shutterstock.com
Shares of gold miner St Barbara (ASX: SBM) declined as much as 3.8% to AU$1.52 after halved its final dividend for the 2021 financial year. The company also declared a final fully franked dividend of 2 cents a share, half of the final dividend it paid in the previous year.
The mining company reported a statutory loss of AU$176.6 million for the year due to a hefty impairment loss of assets. The revenue dropped 11% to AU$740 million, compared to AU$828 million in the last fiscal, due to lower production at Leonora and Simberi.
The consolidated all-in sustaining cost (AISC) for the group stood at AU$1,616 an ounce, higher than AU$1,369 in 2020 financial year. The production dropped to 327,662 ounces of gold, compared to 381,887 ounces in the year ago period, while gold sales amounted to 332,786 ounces. The average realised gold price rose to AU$2,215 per ounce, lower than AU$2,166 a year earlier.
Eagers Automotive profit jumps multi-fold on strong demand for cars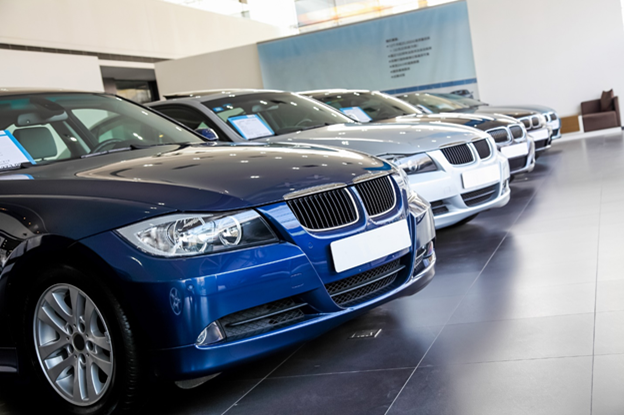 Image: © Shanliangdigital | Megapixl.com
Shares of Eagers Automotive (ASX: APE) dropped 3% to hit a low of AU$16.25 despite reporting strong earnings. Earlier today, the shares of the automotive retail group opened higher and rose over 2%.
For the six months ended June 30, the statutory profit after tax jumped multi-fold to AU$202.3 million, compared to AU$11.8 million in the same period last year. The surge in profit was driven by strong demand for new and used vehicles due to favourable economic conditions and social trends and consumer behaviour changes.
The company maintained healthy financial position with available liquidity of AU$661.1 million (and net debt position of AU$32.0 million at the end of June quarter of 2021.
Boosted by solid earnings, the company has declared an interim dividend of 20 cents. It will also pay an additional 8.4 cents special dividend following the sale of its Daimler Trucks business.