Highlights

Governments across the world are implementing energy and climate policies to cut greenhouse gas emissions.
The green energy theme is picking momentum with businesses setting dedicated decarbonisation targets as well as emission reduction targets.
Various ASX-listed companies are making significant contribution to combat greenhouse gas emissions.
The world is aggressively advancing to achieve its goal of carbon neutrality by 2050. Governments across the globe are implementing new initiatives and rolling out policies to cut greenhouse gas emissions.
As governments, businesses, and individuals are working together to fight climate change, renewable and clean energy can aid in achieving the target. Meanwhile, governments are also supporting the renewable and clean energy focus by offering subsidies and tax rebates.
Growing focus on advanced power plants and popularity of electric vehicles clearly indicates that green energy is the future.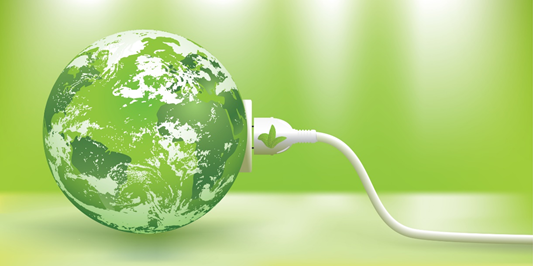 Clean Energy | Source: © Carpathianprince | Megapixl.com
Related Article: Five ASX listed stocks to look at amid renewable and clean energy boom
Renewable and clean energy stocks have been among the most trending stocks in the stock market nowadays.
In the backdrop of this, let's have a look at five ASX-listed clean energy stocks that are making significant contribution to combat greenhouse gas emissions and fight environmental concerns.
Also, the below discussed ASX-listed companies have delivered decent returns in the last one year, as of 23 September 2021.

MPower Group Limited (ASX:MPR)
Based in Sydney, MPower Group Limited (ASX:MPR) caters to blue-chip corporate and government customers with off-grid and on-grid power solutions. MPR is a leading renewable energy, battery storage and microgrid business in Australia.
The company recently inked binding purchase agreements for two project sites, a crucial milestone advancing its plan to establish a portfolio of 20 renewable energy sites under the Build Own Operate model.
Papyrus Australia Ltd (ASX:PPY)
Headquartered in Adelaide, Papyrus Australia (ASX:PPY) is the developer of the world's first technology that can replace plastic packaging with banana fibre alternatives.
The company has an innovative technology of converting banana trunks to wood products including paper, industrial, and building materials.
Also Read: A lens over seven ASX-listed power-packed clean energy ETFs
The company recently lodged a patent application in Australia for its banana fibre production process. It delivers a cost-efficient environmentally friendly fibre, which is ideal for use in moulded food packaging products.
ReNu Energy Limited (ASX:RNE)
ReNu Energy Limited (ASX:RNE), headquartered in Queensland, delivers innovative, clean energy products and services. The company specialises in the design, engineering, and construction of solar power plants.
Solar & wind energy | Source: © Airubon | Megapixl.com
During mid-September, the company signed a subscription agreement with Enosi Australia Pty Ltd, which is a renewable energy tracing company.
The agreement involves an investment of AU$500,000 by ReNu Energy in Enosi in two equal tranches. The first tranche is due in September 2021, with the second tranche completion expected by November-end.
Environmental Group Limited (ASX:EGL)
Environmental Group Limited (ASX:EGL) is an Australia-based leading recycling solution provider. The company's businesses are committed to environmental protection by reducing carbon emissions, improving air quality, and enhancing waste-to-energy production.
In August, EGL updated about commercial trials with Reclaim Waste at its EPA-licensed facility. The development follows successful PFAS separation and concentration pilot-plant level trials with the Victoria University.
Must Watch: Five ASX listed renewable and clean energy stocks for sustainable investing
Mercury NZ Limited (ASX:MCY)
Mercury NZ Limited (ASX:MCY) is engaged in the generation of electricity from renewable sources that include wind, hydro and geothermal energy. The company sells electricity to its customers under two banners – GLOBUS and Mercury. MCY aims to become a leading energy brand in New Zealand.
The company acquired the New Zealand operations of Tilt Renewables in August. The transaction involving the purchase of five operating wind farms from Tilt Renewables would enable MCY to be one of the largest wind power companies in New Zealand.