Summary

ASX-listed drug development company Emyria has obtained a grant to advanced digital and mental health monitoring.
The grant aims to assess advanced digital health monitoring utility in vulnerable populations.
Openly, the remote monitoring service, will also provide support and monitor patients during the Company's forthcoming clinical trials.
ASX-listed data-backed, drug development player Emyria Limited (ASX:EMD) announced that Openly will play a central role in a recently awarded grant from Future Health Research and Innovation Fund of Western Australia. Openly is Emyria's advanced remote monitoring digital health service.
Following the update, EMD shares moved up and were trading 7.142% higher at A$0.150 (at AEDT 12:24 PM).
Emyria to provide advanced digital and mental health monitoring
Emyria updated the market that as part of the grant, its remote monitoring service, Openly will offer monitoring services for advanced digital and mental health.
The successful grant is titled: "An advanced digital monitoring and engagement platform for at-risk and confirmed COVID-19 individuals". It aims to evaluate the efficiency of advanced digital health monitoring in vulnerable patients.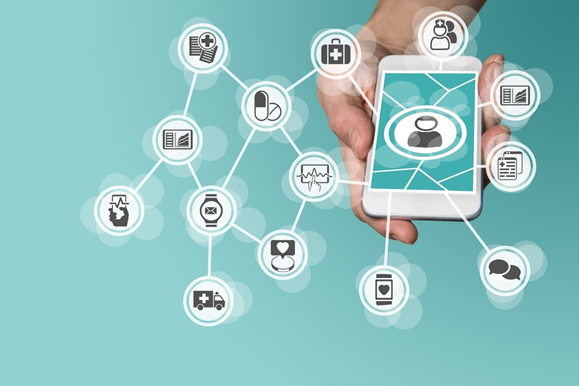 Source: © Aiconimage | Megapixl.com
With this grant, Emyria will focus on improving the engagement amongst aged and ethnic populations. It will also focus on improving mental health evaluation as well as monitoring for under remote care.
In this grant, Emyria will take the lead.
The Company will take the lead of multidisciplinary collaboration, including key health services and universities of Western Australia.
The grant will also extend partnership of Emyria with Mt Sinai, New York.
Emyria also disclosed that Openly would also support and monitor patients during the Company's upcoming clinical trials.
These pivotal studies will provide support in the registration of EMD-003, Emyria's leading drug candidate. The studies focus on unmet medical needs in psychological distress as well as the symptoms of stress, anxiety, and depression.
Openly in a nutshell
Openly supports digital health and wellness screening using smart mobile devices and backed by Emyria's clinical team.
Initially, Openly was developed for assisting contactless remote COVID-19 screening management.
On 15 September 2020, Openly was registered as a Class 1 medical device in the Therapeutic Goods Administration (TGA).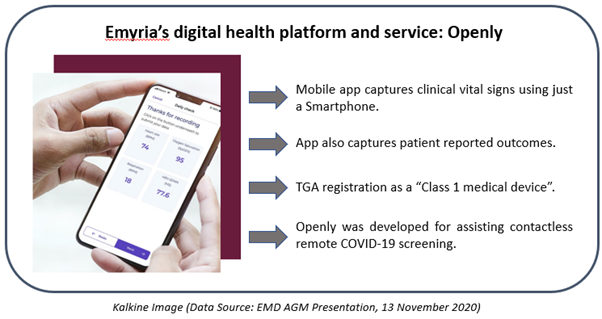 Openly supports in the collection of real-world clinical information from individuals remotely such as heart rate and heart rate variability.
This information is presented to a clinical team who can act on that information.
When vital signs of physiological stress like heart rate variability alter from baseline, this can signal mental distress or early infection.
Emyria's Managing Director, Dr Michael Winlo, said: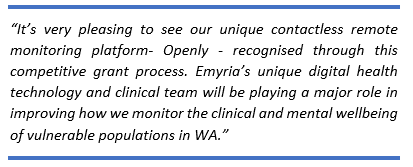 Dr Winlo also added the Company has been focusing on the development of digital health as well as remote monitoring technologies for enhancing the care of patients with unmet medical needs. Emyria focuses on catering complex patients and those having mental health indications.