Summary

5G Networks reported robust growth across all three core products in Q3 FY21 and witnessed a growing demand for the 5GN Voice Bridge One Microsoft Teams product.
JB Hi-Fi witnessed double-digit sales growth in two of its three divisions. The Company also announced the recruitment of the new Group CEO.
Cipherpoint stepped up its digital marketing campaign, helping it secure a new US client.
Three ASX-listed companies - 5G Networks, JB Hi-Fi Limited and Cipherpoint Limited – released their March quarterly updates yesterday. Although the three players reported positive financial and business updates during the period, the market reacted differently for each stock.
Source: © Charlieaja | Megapixl.com
While 5GN shares closed yesterday's session 9.17% higher, CPT shares ended flat, and JBH shares closed in the red, down 4.02%.
Other major players that recently posted their quarterly updates include MGC Pharmaceuticals Ltd (ASX:MXC), Race Oncology Limited (ASX:RAC), Coles Group Limited (ASX:COL) and IGO Ltd (ASX:IGO).
On that note, let us look at the quarterly updates of 5GN, JBH, CPT.
ALSO READ:
5G Networks Limited (ASX:5GN)
Licensed telecom carrier 5G Networks Limited reported group revenue of AU$26.5 million with robust growth across all three core products and growing demand for the 5GN Voice Bridge One Microsoft Teams product. Approximately AU$14.1 million of revenue came from Webcentral (ASX:WCG).
Consolidated EBITDA for the period stood at AU$4.7 million. In the upcoming period, the Company expects constant margin growth as cloud, DC and network services continue to be consolidated within 5GN infrastructure.
Key Q3 Highlights
Rent reduction during Q3 of AU$5.5 million annualised. There is scope for further improvements based on Melbourne's current excess capacity.
Strong provisioning pipeline with further AU$300K per month of services likely to be switched on in the upcoming three months.
In May 2021, the Company aims partial repayment of WCG debt of AU$42 million. 5GN expects projected approval of AU$15 million bank debt to support further acquisitions.
Operational Highlights
5GN aims to launch the Wholesale automated service fulfilment portal in early May 2021.
Data Centre Fibre build is advancing faster with 13 Data centres online, and a further 35 online by 30 June 2021 and 80 targeted by the end of CY2021.
The Company completed Intergrid integration.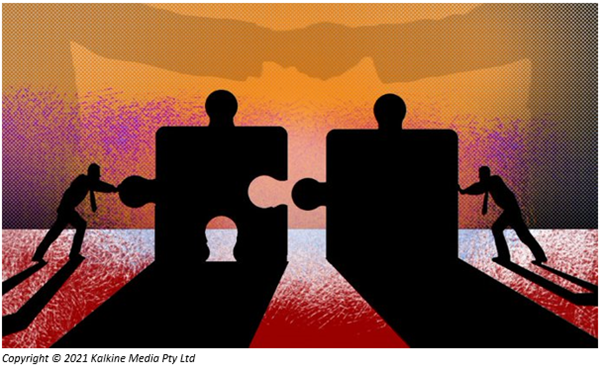 5GN direct sales is utilising WCG marketing team to expand organic service sales.
Several strategic acquisitions are being reviewed currently.
DO READ: 5GN Networks (ASX:5GN) acquires Intergrid Group to bolster its Cloud offerings
JB Hi-Fi Limited (ASX:JBH)
Specialty retailer of home consumer products, JB Hi-Fi Limited, highlighted that it is pleased with the Q3 sales results and trading during April 2021. From mid of March, the Company started driving improved sales growth last year. JBH witnessed improved customer demand and strong sales growth rates during the previous two years.
DO READ: Australian retail sales up by 1.4% in March
JBH saw improved customer demand in the last two years. (Source: © Charlieaja | Megapixl.com)
Q3 Sales Highlights:
JB HI-FI Australia:
Total sales growth during Q3 FY2021 was 10.4% (11.6% in Q3 FY2020). There was a slight improvement in comparable sales growth from 11.3% in Q3 FY2020 to 11.5% in Q3 FY2021.
YTD (9 months to 31 March 2021) sales growth was 19.4%. The sales growth was 6.9% compared to the previous corresponding period.
JB HI-FI New Zealand:
Total sales growth was 16% (-3.3% in Q3 FY2020).
YTD sales growth stood at 11% (-0.4% in YTD FY2020).
The Good Guys:
Total sales during the quarter were 5.8%, down from 13.9% during Q3 FY2020. Comparable sales growth also slipped from 13.9% in Q3 FY2020 to 5.8% in Q3 FY2021.
YTD total sales growth improved from 5.4% in YTD FY2020 to 19.5% in YTD FY2021. Comparable sales growth improved from 4.9% to 19.5%.
Cipherpoint Limited (ASX:CPT)
Information technology security company Cipherpoint Limited released its Q4 results (period ended 31 March 2021). During the quarter, the Company continued to build pipeline openings with its partner NTT DATA Deutschland for the DACH zone.
Q4 Highlights
CPT stepped up its digital marketing campaign for cp.Discover, a sensitive data discovery and classification product.
The new digital marketing helped CPT secure a new US customer for this capability.
Despite the shutdown in Europe due to COVID-19, the management remained devoted to converting pipeline leads to sales at the earliest potential prospect.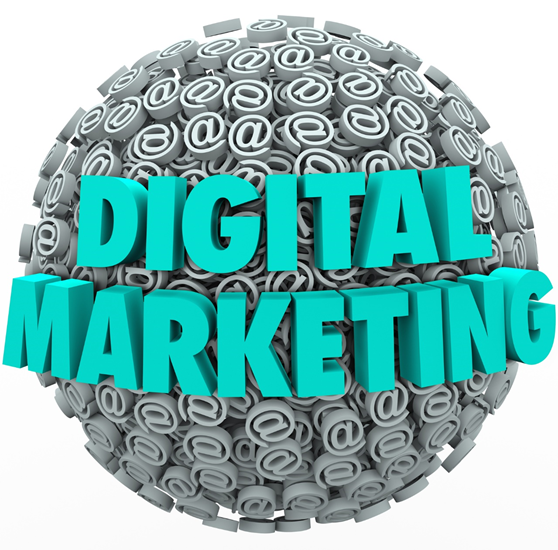 Cipherpoint stepped up its digital marketing campaign during the quarter. (Source: © Iqoncept| Megapixl.com)
Development post Q4 FY2021
The Company has made significant progress post Q4, including:
CPT released new versions of its cp.Protect product that expands several supported applications needed by its key clients and bring in new feature upgrades.
The new releases are expected to unlock new scope to extend its subscription base in the upcoming period from the current clients.
Renewal of Customers
During Q4 FY2021, the Company secured renewal from key customers. These include Arthur J. Gallagher & Co., Ballad Health, Defence Science and Technology Agency, Singapore Power.
Apart from these existing clients, the Company acquired Acronym Media as its new customer for cp.Discover. It also entered to additional two other paid Proof of Concept engagements in Europe.
Outlook
In the June 2021 quarter and beyond, the Company would concentrate on providing its exclusive discovery, classification and protection solutions to new clients and markets.
ALSO READ: Did you miss out on these cybersecurity stocks – Cipherpoint and WhiteHawk?