Summary

Investment house WHSP is one of the oldest businesses listed in Australia. For investors, the firm has been a record compounder of wealth and a consistent dividend payer.
It seeks to refinance financial debt at lower rates with the pricing of convertible notes worth $225 million.
Washington H. Soul Pattinson and Company Limited (ASX:SOL) shares fell over 4% on Friday. The investment company had priced an offering of $225 million senior unsecured convertible notes due 2026.
As an investment house, WHSP holds stakes in Australian public listed as well as private companies. It has increased dividend payments in the last twenty years since 2001. In 2001, the investment firm returned 11 cents per share in dividends, which was 60 cents per share in 2020.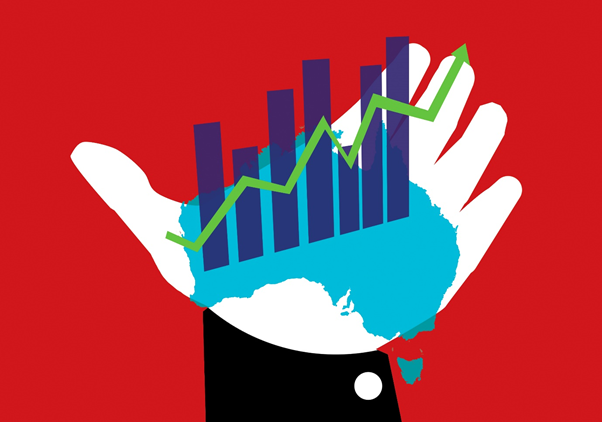 Source © Kalkine Group 2021
As of 30 November 2020, telecommunications constituted 34.8% of its portfolio. Some its largest holdings comprise TPG Telecom (ASX:TPG), Tuas (ASX:TUA), Brickworks (ASX:BKW), New Hope (ASX:NHC), Australian Pharmaceuticals Industries (ASX:API), Palla Pharma (ASX:PAL), Malaysia listed Apex Healthcare.
Earlier on Thursday, the company launched a convertible bond issue. The notes carry 0.625% per annum coupon payments, with a 25% conversion premium. Upon conversion, the $225 million will be converted into SOL shares at an initial conversion price of $34.99 per share, subject to adjustments.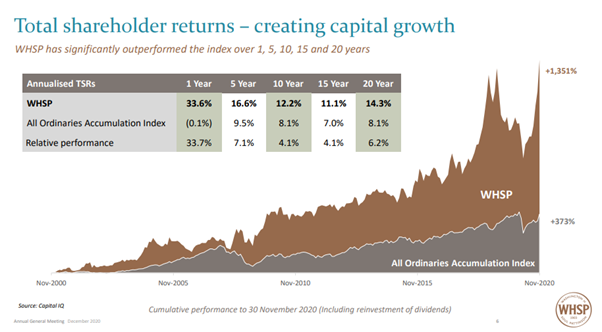 Source: SOL AGM Presentation, 9 December 2020
WHSP intends to repay $200 million of the existing debt. The new notes extend the debt maturity profile of the company while also lowering debt servicing payments.
After commissions and fees, the net proceeds will be around $221 million. The raising will also boost the liquidity position of the investment firm.
With the debt offering, WHSP also completed Delta Placement at a clearing price of $27.99, indicating a discount of 3.5% on the closing price of 21 January.
SOL shares ended 4.92% lower at $ on Friday, 22 January 2021.