Source: Shutterstock
Summary

Cardno Limited shares skyrocketed on the ASX following the Company's positive outlook highlighted in its 1H FY2021 announcement.
Gross revenue and NPAT slipped during the period while operating cash flow improved significantly.
In FY2021, CDD expects its EBITDAI in between A$45 million to A$50 million.
Professional infrastructure and environmental services consultancy company Cardno Limited (ASX:CDD) noted a significant jump in its share price following the release of its 1H FY2021 results. The shares were trading 23.287% higher at A$0.450 (at AEDT 1:21 PM).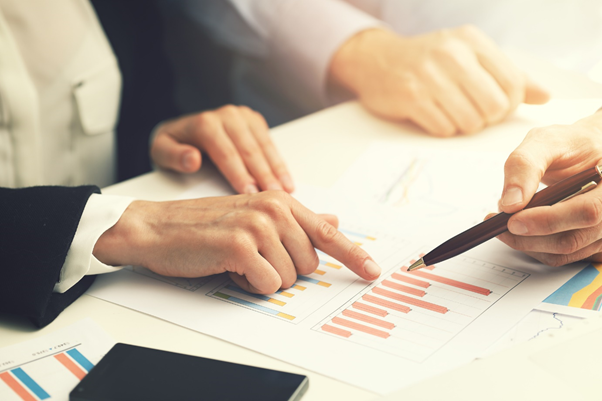 Source: © Ronstik | Megapixl.com
Post the Company's demerger, CDD is once again recognised as a multi-disciplinary scientific, engineering and development consulting firm. The business focuses on enabling sustainable economic growth with the help of science, engineering and sound policy-based solutions, as well as assisting clients with their ESG requirements. These helped the Company increase its underlying EBITDAI by 9.8% YoY.
Based on the robust backlog coupled with tailwinds in various markets, CDD believes that there is a strong foundation for revenue and EBITDA growth in the short as well as long-term. Further, the Company upgraded its FY2021 EBITDAI range to A$45 million to A$50 million, up from the earlier range of A$40 million - A$45 million and A$43 million in FY2020.
Further, the Company declared a 60% franked interim dividend of 1.5 cents paid to shareholders on the register on 15 March 2021.
Financial highlights in 1H FY2021
During 1H FY2021, CDD's underlying net profit improved by 31% to A$14.7 million compared to the previous corresponding period, driven by CDD's focus on enhancing its bidding, winning and delivery systems processes. This constant focus is on helping the Company to improve its profitability and EBITDA margin.
On that note, let us quickly look into CDD's key financial highlights:
The gross revenue from APAC and Americas consulting divisions dropped by 2.2% to A$301 million despite the pandemic impacting revenue in the Americas.
The earnings growth during the period was driven by operational improvements and positive momentum in the APAC and ID divisions. Further, the earnings performance of the Company supported the positive momentum.
CDD's balance sheet is robust and has a net debt of A$8.3 million. It still has a A$125 million debt facility available.
Segment Performance
Cardno operates in two geographical segments: Asia-Pacific and the Americas. The former had a strong first half while the Americas took a hit.
Asia-Pacific (APAC)
The APAC segment reported revenue of A$120.1 million, a marginal decline compared to the prior corresponding period (A$120.3 million).
Underlying EBIDTA of A$3.9 million was aided by strong project disciplines and emphasis on project fundamentals.
Americas
A stronger Australian dollar impacted the performance of the segment. Revenue was down 9.5% at A$169.9 million.
Similarly, EBITDA was also affected by the A$/US$ exchange rate, falling by 9.3% on pcp.