Highlights

The new monetary policy announced by the RBA resulted in strong selling the Australian equity market.
Improved asset quality enhanced the Common Equity Tier 1 capital ratio for major banks.
SUN, BOQ delivered over 25% YTD returns followed by NAB, ANZ and CBA at 25% and 22%.
With improved economic conditions, Australian banking sector has been recovering with better performance. However, the new monetary policy introduced by the Reserve Bank Australia (RBA) is likely to truncate the bond buying stimulus programme by almost 20%. With the new policy announcement, the Australian banking stock index closed in red on Tuesday.
Although major banks are likely to face an earnings pressure over the next reporting cycle, but there are few bank shares that have performed well. Let's have a look on some top performing shares after the new RBA policy announcement.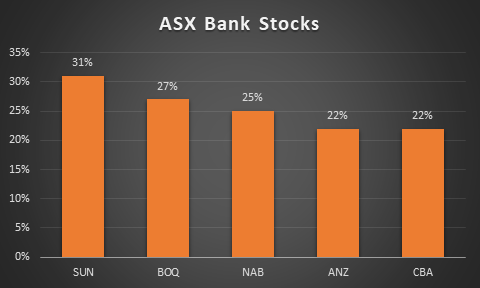 Kalkine Research Source: ASX
Suncorp Group Limited (ASX:SUN)
Suncorp Group is a leading banking, insurance, and other related financial solutions providers in Australia.
Representative Image Source: © Jirsak | Megapixl.com
The Bank delivered a very strong performance with group cash earnings estimated at AU$1.06 billion, 42% increase from FY2020. According to its FY2021 Annual report –
The group net profit after tax increased by 13% that stood at AU$1.03 billion for the year ended on 30 June.
SUN returned excess capital to its shareholders paying a fully franked final dividend of 40 cents per share.
On 8 September, SUN shares were trading in green at AU$12.940 at 2:02 PM AEST, up 0.119%.
Bank of Queensland Limited (ASX:BOQ)
Bank of Queensland is one of the leading regional banks in Australia with a market worth of AU$6.13 billion.
BOQ has delivered a significant performance for the first half year period ended on 28 February 2021. According to its half yearly results –
Group's revenue from ordinary activities increased by 6% to AU$577 million.
Cash earnings after tax also saw a jump of 9%, that stood at AU$165 million for the first quarter.
The statutory net profit after tax went up by a significant number that stood at AU$154 million, 66% up from the prior period.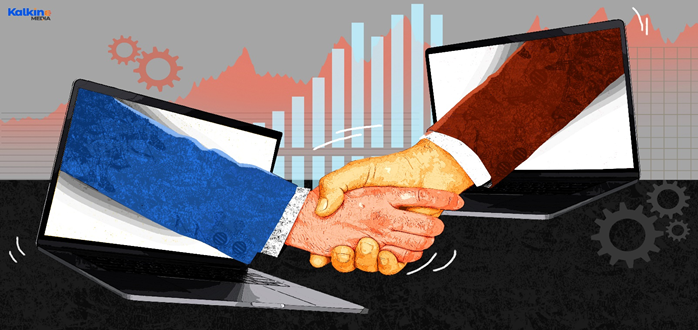 Copyright © 2021 Kalkine Media
On 8 September, BOQ shares were trading 0.41% high at AU$9.620 at 12:04 PM AEST.
RELATED READ - What is Investment Banking?
National Australia Bank Limited (ASX:NAB)
National Australia Bank operates as one of the largest business banks in Australia serving over 9 million customers across Australia.
The bank's cash earnings increased by 10.3% during the third quarter of FY21, which was supported by better credit impairment outcomes. As per its June 2021 quarterly report-
Bank's unaudited statutory net profit rose to AU$1.65 billion and the unaudited cash earnings stood at AU$1.70 billion.
Group common equity tier 1 ratio also went up by 12.6% compared with 12.4% in March.
After the RBA announcement on Tuesday, the bank shares closed in red – down 0.08%. NAB shares were trading at AU$28.670 on 8 September, at 10:21 AM AEST, remaining unchanged from the previous close.
Australia and New Zealand Banking Group Limited (ASX:ANZ)
ANZ is one of the largest providers of banking and financial products and services to business and individual customers across Australia. According to its latest quarterly report-
The Group's Common equity tier 1 capital ratio (CET1) ratio came at 12.2%.
Q3 earnings were offset by modest RWA growth during the last quarter that resulted in capital deductions.
The bank reduced its balance sheet by AU$0.3 billion in 3Q21 under the Australian Home Loan segment, increasing its lending with AU$16.2 billion.
RELATED READ - Westpac (ASX:WBC) sells New Zealand Life Insurance business, enters 15-year distribution deal
ANZ shares dropped by 0.08% on Tuesday after the RBA policy announcement and has continued to trade in red zone. On 8 September, ANZ shares were trading 0.642% low at AU$27.900 at 10:20 AM AEST.
Commonwealth Bank of Australia (ASX:CBA)
Commonwealth Bank of Australia is a leading provider of integrated financial services in Australia.
CBA reported a 19.7% increase in its net profit after tax (NPAT) for the year ended on 30 June 2021. According to its FY21 results –
The Statutory NPAT stood at AU$8.8 billion with a jump of 19.7% from FY2020.
Supported by Bank's strong capital position, the full year dividend stood at AU$3.50 per share.
Bank's loan impairment expenses declined to AU$554 million driven by improved economic conditions.
With the new policy announcement, CBA shares closed with a drop of 0.03% on Tuesday. On 8 September, CBA shares were trading 0.187% low at AU$101.950 at 10:14 AM AEST.